Campgrounds near Antlers , Oklahoma
The Dyrt App
The #1 Camping App
Camp with confidence with the highest-ranked camping app for both iOS and Android. Search more than 1 million listings, reviews, and tips for campsites across the U.S.
Enter your phone number to get the app.
The Dyrt App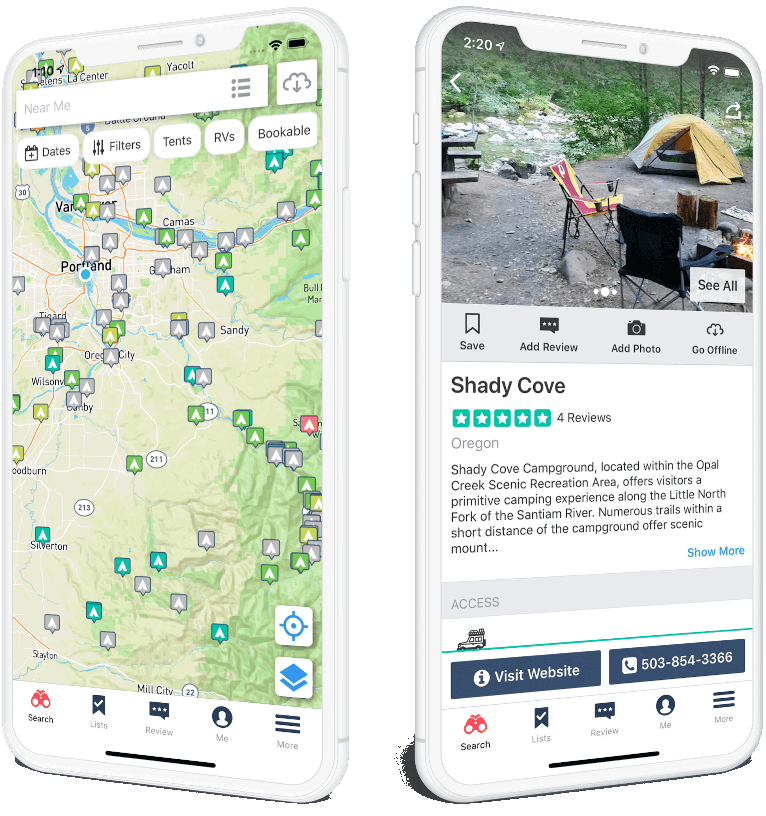 Most Recent Antlers Camping Reviews
Quiet, peaceful, worth it..
I really like the fact that we could boondock our camper with in reason of the table area. (side of the road) plenty of room to let the slide out.. Fishing was great on the bank. Bathrooms were not horrible.. and had toilet paper.. Loved the fact it had a fire pit. and a grill.. even a place to hang your lantern.. Was a great experience if you want better.. go to places that charge more than $6 a night.. Loved it.. will be going back again.. does have trails.. to explore.
Grasslands lake camping in North Texas.
We stayed here by happenstance. This campground isn't really near anything and is a 30 minute drive from even the smallest town so come prepared for all your needs. There is a vault toilet and the grounds weren't in terrible shape. This would be my choice for a campground in the National Grasslands. There is lake access here and you could tell that this is a equestrian meet up area. The camps pots weren't leveled and you just throw your tent wherever you want. We didn't have any neighbors so it was quiet. The spot we got had a fire ring and a table. This is basic no frills car camping here if you are interested. We didn't have time to research so we don't know if there are any trails or anything in this area as we couldn't find any.
Coffee Mill Lake
I am always pleasantly surprised with 'national' organizations' campgrounds. Whether a national forest or like this one, national grasslands, they are always pretty good, and this one is no exception. The campground is small, maybe 12 sites, vault toilets decently cleaned, and multiple water spigots. There was only one other camper, but there is access to the lake at this site with a few cars in the parking lot when we arrived, so you will see people even though it is secluded on the whole. We also saw a lot of horse riders. The sites have picnic tables, fire pits and are well spaced. You basically have your pick of sites so you can choose wooded areas or open without trees.