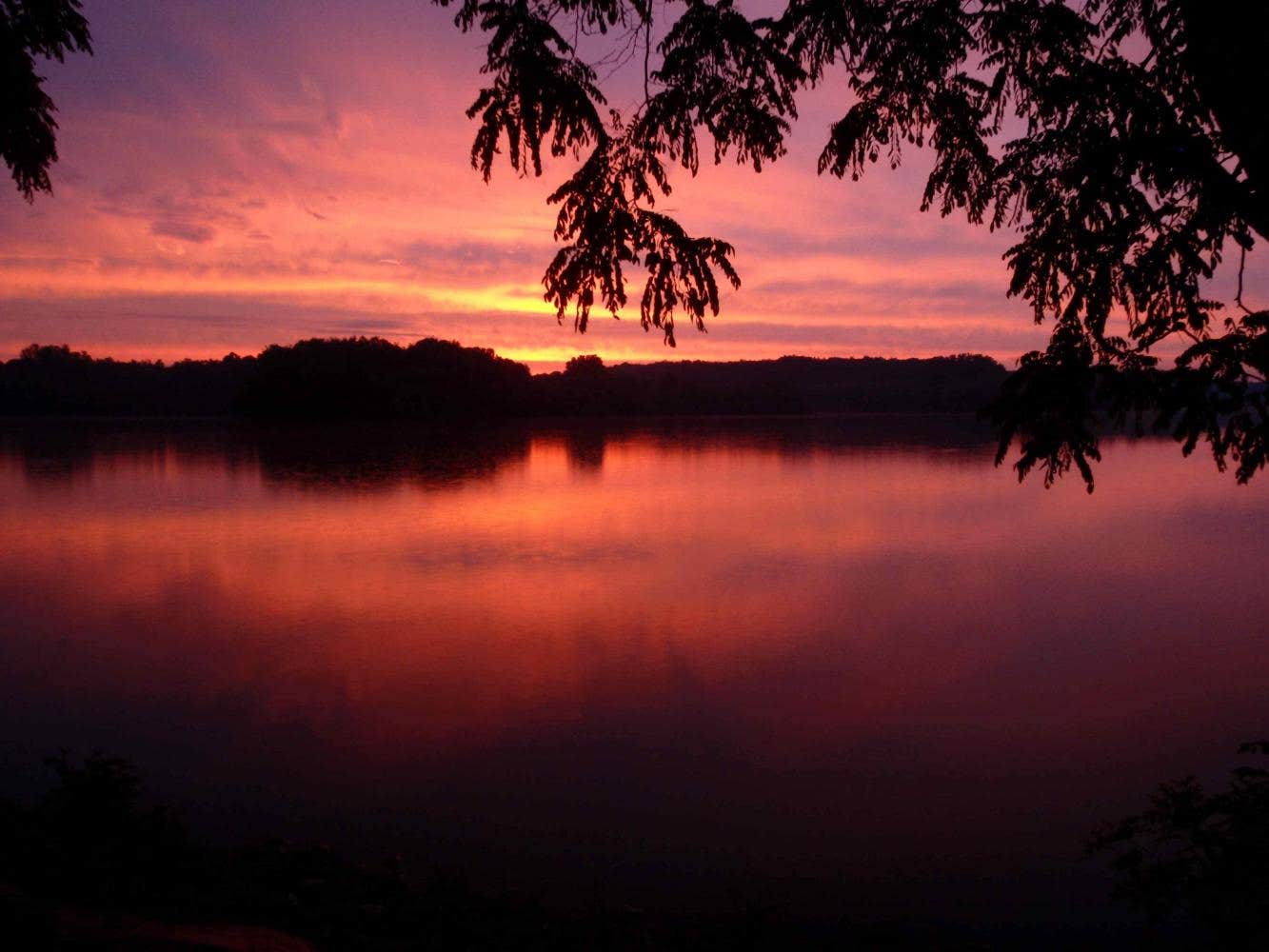 THE BEST Group Sites CAMPING NEAR
East Greenwood, Ohio
Top East Greenwood Group Sites Campgrounds
Recent Group Sites Reviews Near East Greenwood, Ohio
270 Reviews of 49 East Greenwood, Ohio Campgrounds
D
Very easy to find... the campsite was very beautiful, right on the river. We had planned to stay until Saturday, but had to leave just after 2 days.. no fault of the campground. First time I had been camping in almost 30 years....also we didn't have any cell service but I was not expecting it. It…

A friend and I were just traveling through Ohio and needed a place to stay. This is an awesome choice for anyone who likes seclusion or needs a quick place to stay, only 15$ a night and three other campsites occupied, we had a great time. Very peaceful and clean, you can tell they take good care of…

Always something for family and dog to do. It was a little chilly this weekend for Memorial Day weekend, so we did not use the pool, it the kids stayed entertained with all of the themed events that took place.
I probably wouldn't select site 20 again, as it is close to the pool and the…

Saltfork is located about 45 minutes from my house, and makes for the perfect overnight trip. 
There are tons of things to do, and lots of space in which to do them. My favorites includes hiking trails, and the lakeside dog park. 
I stay in the primitive camping, it allows for more…
B
The Atwood Lake Campground is a true gem in a beautiful area of eastern Ohio! We've visited the Atwood region many times in the past but have never camped - but after this visit we'll be back for sure. The campground is relatively new, with the campground area being completely revamped beginning in…
D
Family oriented campground. Fairly large sites with full hookups. Good mix of seasonal and overnight. Friendly staff. Roads in the campground are very rough with large potholes. Decent WiFi. Easy on and off from the interstate.

We stayed in the #2 class B primative campground right next to the river. Porta potties, no water or electricity. It is just beside the river and a nice easier hike is nearby walking distance. It is a popular hiking area, for good reason. Sites are pretty close to one another but people were nice.…
We have been camping at Whispering Hills Jellystone for 15 years on holiday weekends. They have so many activities for kids and families. They have crafts, swimming, a lake for fishing, newly chip and sealed roads, jump pads x2, hiking trails, a creek to explore and play in, an outdoor theater, and…
R
We had a good time, but it was insanely crowded and the sites felt like they were on top of each other. Our site was a giant hill, so we had to sent up our tents right by our cars. Our fire ring also didn't have a cooking grate on it.
We did enjoy getting to rent a boat for a few hours and…

Love this place,especially early spring and into late fall.... loop B is the boom! Fits our style of camping

Our very first time camping and we couldn't had picked a better place! Lots of scenery! Walked 8 miles with our dog and still have so much left to see. Will definitely be going back! Very quiet and clean campgrounds.

We stayed in Area H site 898 and could not get over the beautiful landscape. The lake and forest trails surround this area. The restroom and showers are brand new and are spacious and clean! The fellow campers were friendly.
There were sites along lakeside that I highly recommend if you don't…

Great great campground plenty to Joe we took the horses had a blast