NEW CAMPING APPS YOU CAN USE
The Dyrt's new iOS and Android apps give you the most campground photos & reviews at your fingertips. Regarded as "the camper's Yelp," campers have already added more campground photos & reviews to The Dyrt than anywhere else on the Internet. Download now to camp more, search less, and plan trips anywhere in the US.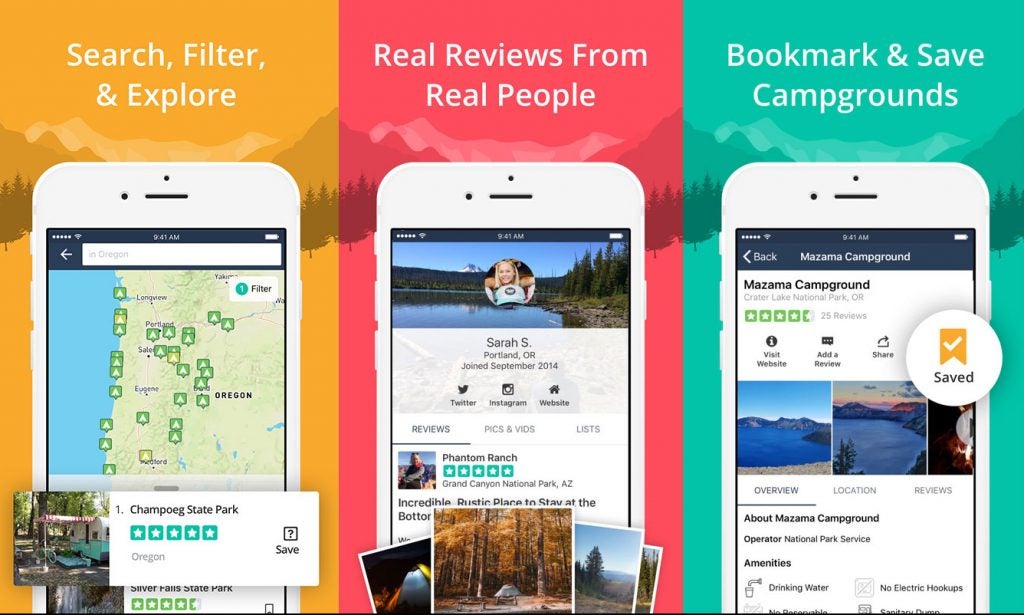 Download The Dyrt's new Android and iOS apps, for free, here.
DOWNLOAD NOW
---
Campers, We Love You ❤
And your feedback! Because YOU are what makes this app worth anything. Without you, this app is just an empty shell. With you, we have gathered the most crowdsourced campground photos & reviews on the Internet.
This is a FREE app, which means we are putting our livelihoods on the line to build something incredible. And we couldn't be more thankful for your support.
Something not working? Please email us to let us know! We are building this in real time with your help. Send an email to info at thedyrt.com and it will go into our inboxes.
Love the app? Please leave an app store review!
Download The Dyrt today so you can plan camping trips tomorrow.