YEAR IN REVIEW
Keep On Adventuring
HERE, THERE, WE'RE CAMPING MORE EVERYWHERE
Fresh air, campfire brewed coffee and scenic views attracted a whole lotta campers to the outdoors. Camping was bigger in 2020 than any other year.
The Dyrt community adapts and adjusts. 1 in every 3 campers tried a new type of camping in 2020.
Camper van or pull‑behind trailer

RV rental or first purchase of one

Backcountry or dispersed camping
Campers are exploring near & far. Our campers planned over:
52,775,924
MILES OF TRIPS IN 2020
We expect over 100 million miles for 2021
With over
35 Million
searches on The Dyrt, 63% of our community camped within 200 miles of their home.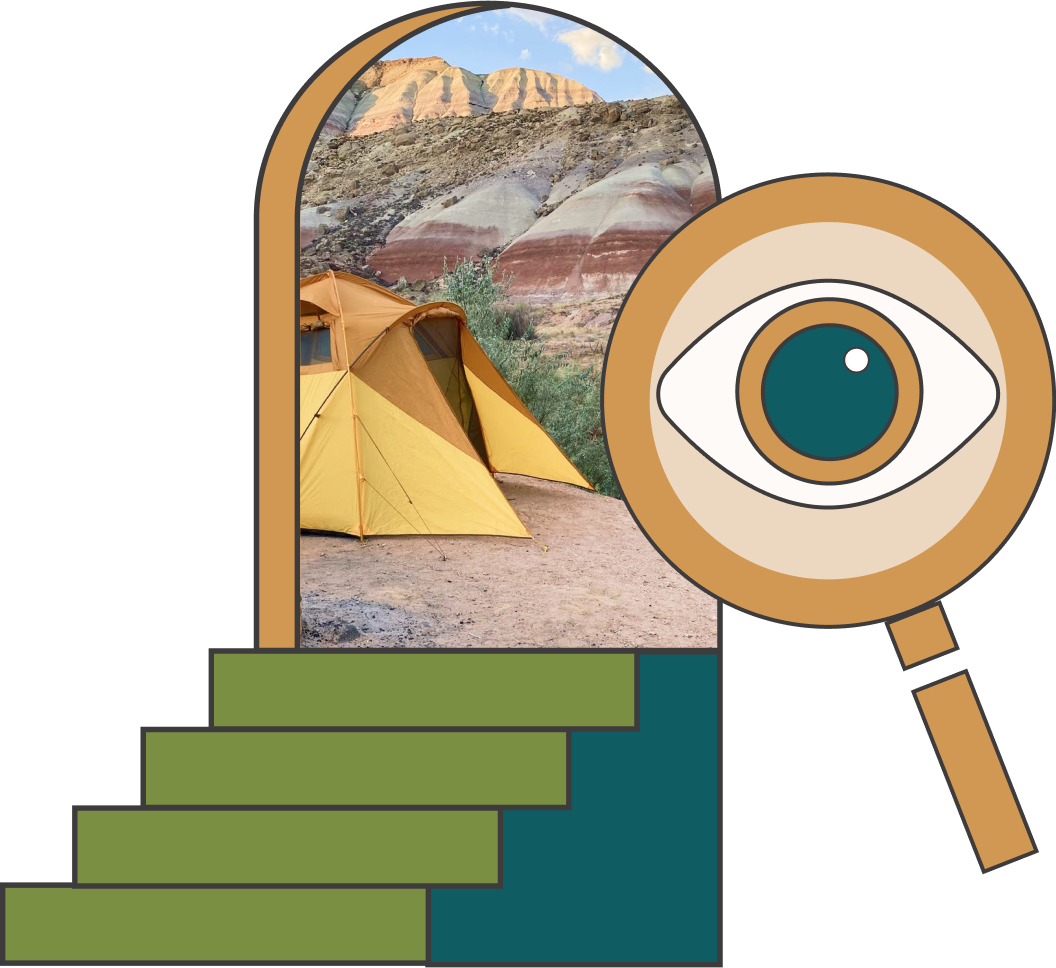 COMMUNITY-DRIVEN
Campers committed to helping other campers. The Dyrt community shared more than 1,000,000 reviews and photos of campsites.
FAVORITE TIPS FROM THE DYRT MAGAZINE
If you missed these top reads in 2020, it's never too late to catch up!
PRO MEMBERSHIP INTRODUCED IN 2020
With over 40,000 new members in its first 6 months, it's clear that campers love PRO. That's a new PRO member every 3 minutes.
100,000+

Maps downloaded for offline use.

#1 Camping Membership

New PRO members loved the premium tools and exclusive savngs.

1,000+

Campgrounds offer PRO discounts.
We agree, 2021 is the best time to create adventures near or far.