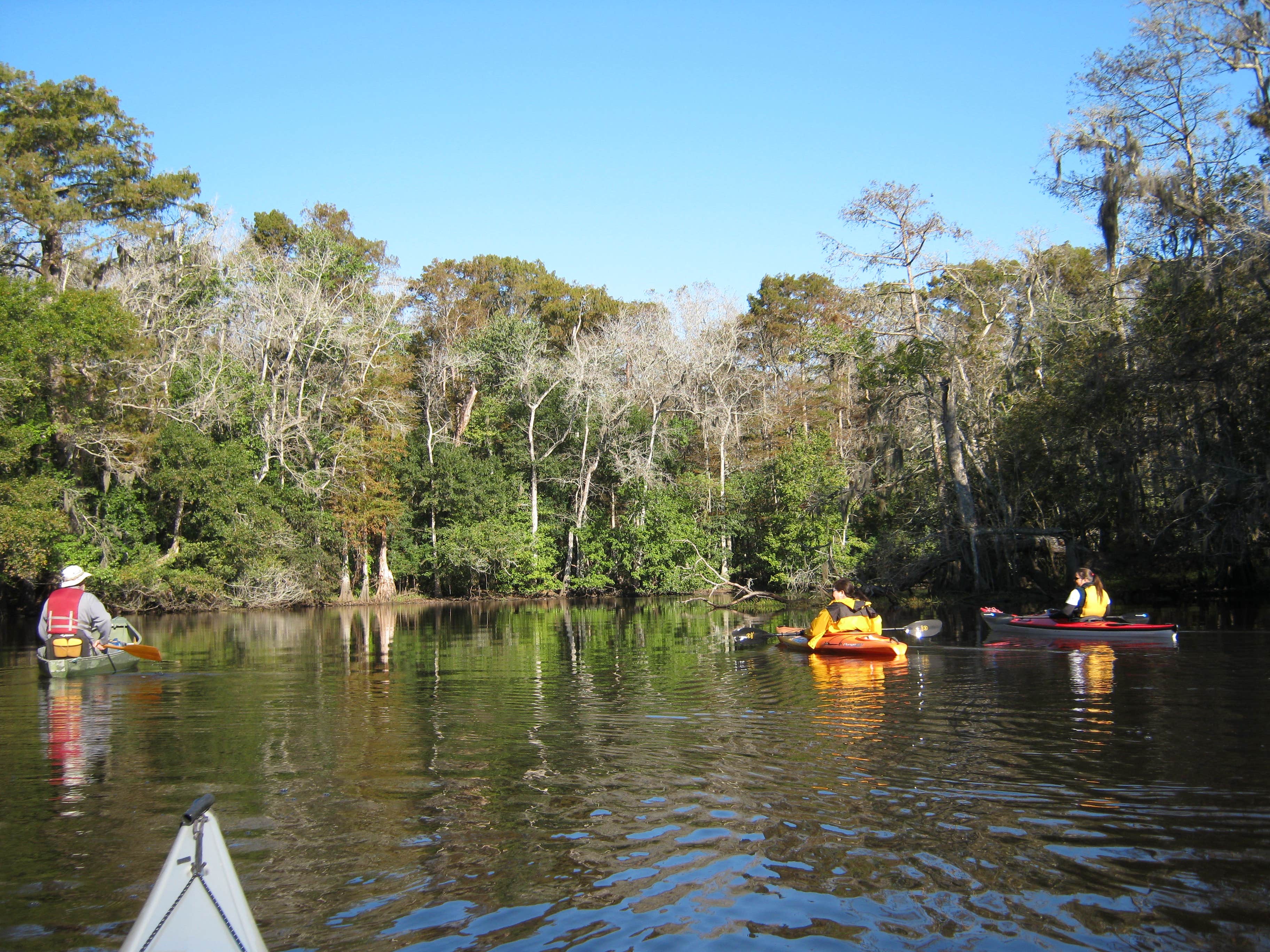 THE BEST CAMPING NEAR
Kisatchie, Louisiana
Top Kisatchie Campgrounds
Recent Reviews Near Kisatchie, Louisiana
111 Reviews of 106 Kisatchie, Louisiana Campgrounds
J
Went for Father's Day weekend. Apparently they just reopened after hurricane Laura which was 10 months ago. It still was not completely cleaned up, and still had yellow caution tape on buildings. Bath houses are ran down, funky, and barely operable. I didn't feel comfortable letting my kids roam…
J
We stopped at this site just for 1 night of our trip and were very happy with our stay. Super friendly staff, clean bathroom and laundry facilities, full hookups and very quiet. In the wild so expect bugs but nothing that made our stay uncomfortable. 3 gas stations right up the road-2 of which are…
R
My wife and I stayed one night, it was very nice and peaceful. We found it very easy, and was definitely in the woods. We were the only people there, it was a Sunday and we were disperse tent camping. Once it got dark, a few vehicles passed thru but did not stop. The wooden area was very shady…

Stayed here for a nice long break to explore the area. The RV campground was small but enjoyable. The resort has cabins and rooms for rent, a marina with boat launches, a nice little store, and a great restaurant with good eats.

The view was great. We were tent camping and were told spot 11 and 10 would be the best for tent camping. This was not the best spots the roads also need a lot of attention they were very rough.

The cleanliness of the primitive camp sites is unsurpassed. Beautiful views of the lake can be seen from almost all primitive sites. We were visited by raccoons one night, but they were easily & quickly scared away. Campers should definitely be aware & cautious of wildlife in the area, but…
G
Beautiful tall pines amongst the level, for the most part, campsites. Electric & water at sites, but no sewer. Full hook up sites are being built. Senior discount got 10% off. Only stayed one night for about $26.00. We lucked into the primo spot on the lake point and super level. Highly…
V
WE HAD AN AWESOME TIME LOTS OF ROOM AT EACH CAMPSITE, EVERYTHING WAS CLEAN, FISHING WAS AWESOME

J
A few miles from Natchitoches, LA and the nicest RV park in the area. Well spaced concrete pad level RV Sites with gated access. Combination pull through sand back in that accommodated our 45 ft. motorhome and Jeep towed. Rich with grassy areas and trees. Each site has a fire pit/BBQ and picnic…

Went here for my first ever solo camping trip, and I couldn't have chosen a better time or place. It was early November, and aside from a couple of hunters and afternoon fishers, the entire place was mine for 3 days. Aside from the aforementioned gunfire from a nearby shooting range, I had a…

Very wooded and spacious, staff is friendly. Price is very affordable, an absolutely beautiful lake, beautiful area. Rustic but not too rustic.

M
Gorgeous lake, so quiet and peaceful. Campsites are well marked, paved roads and sites. Lots of pull thrus with views of the lake. We were only going to stay a night but made it two instead, wished we could have stayed longer! Great trails and fishing. Would definitely come back!

We stayed early February 2021. Beautiful campground with lots of space in between sites. Roads need some work getting in there and the closest store (gas station) with any necessities is about a 20min drive each way. But we loved the solitude.
Sites were clean, ours had a fairly level pad but the…