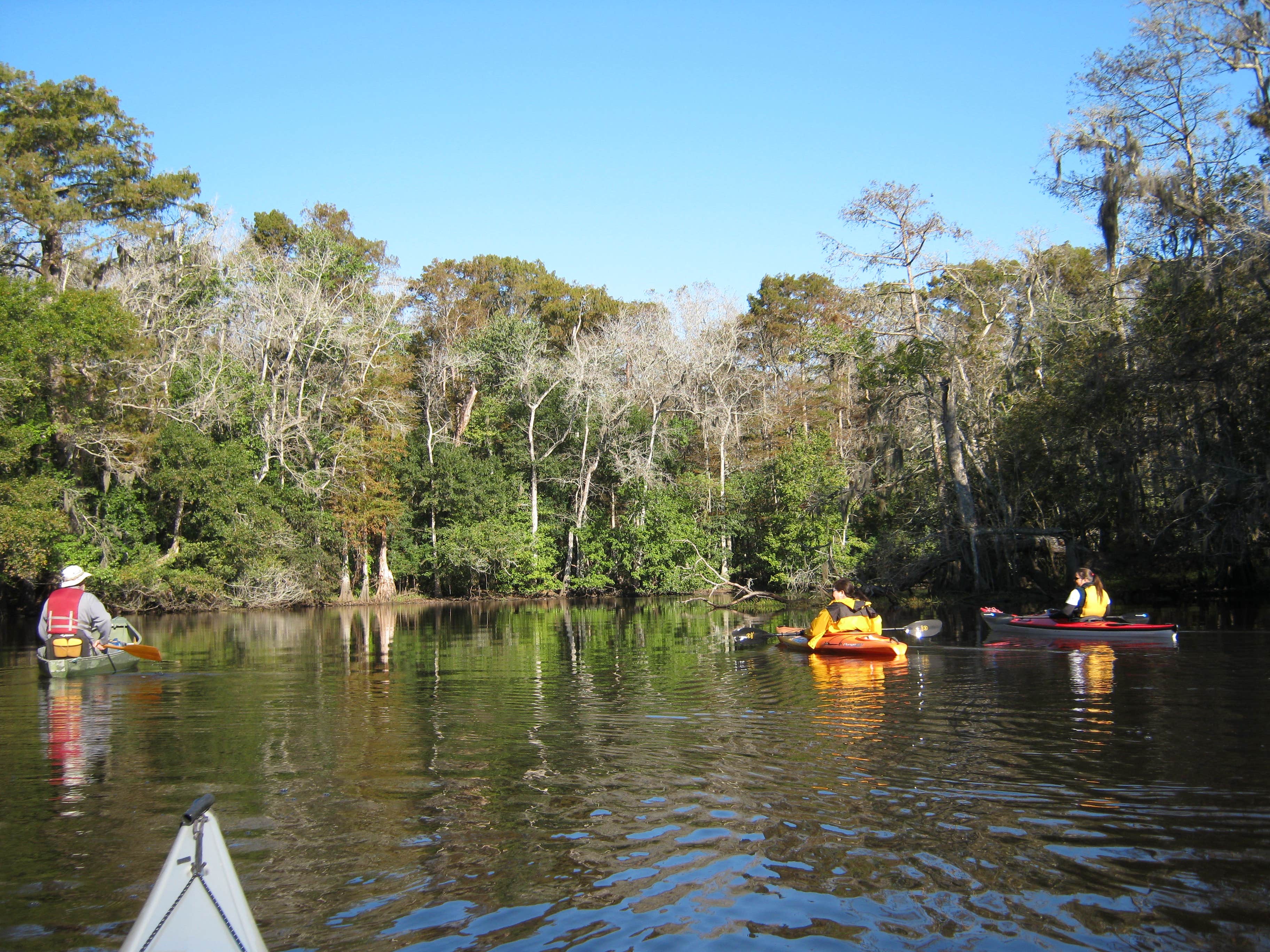 THE BEST CAMPING NEAR
Bermuda, Louisiana
Recent Reviews Near Bermuda, Louisiana
115 Reviews of 99 Bermuda, Louisiana Campgrounds
J
Very nice and clean campground. New sites. Clean well maintained beach. Ice machine on grounds. Officers and WLF patrolling. Felt very safe for kids besides the gator we camped by. However they were in the process of capturing and relocating. Definitely will return!
T
This campground is located on the Cotile lake in Boyce, Louisiana. And it's only about 8 or 10 minutes from I-49, but well worth the time. There is a small boat launch/fishing area. A couple of the guests are long term, but it is very quiet here. No matter what site you are in, you will need to…
N
The primitive camping here is located on a bluff overlooking the reservoir, which makes for amazing views. However, across the water is an RV park that plays music very loud music with a terrible D.J. and you can hear all day for 8 hours a day, which made our stay less than enjoyable. While this…
R
Me, my wife and lil dog stayed a weekend on the primitive area in a tent. When looking for a spot to put our tent, we found several peak areas that were very nice. We camped near the lake, watched fishermen and boaters during the day. We had a very nice time and would definitely go back!

Got here around 12 and was super confused on how to get to the primitive camp area. It's a nice spot, plan on getting here before dark. Other than that our experience was good.

This is a nice, relatively secluded campsite on the Sabine River / Toledo Bend Reservoir area. Access is easy as it is a mix of hard packed gravel and paved roads, with designated parking for each campsite. Sites are well designed with grills, fire pits, and ample flat space for tents. The bugs…
J
Went for Father's Day weekend. Apparently they just reopened after hurricane Laura which was 10 months ago. It still was not completely cleaned up, and still had yellow caution tape on buildings. Bath houses are ran down, funky, and barely operable. I didn't feel comfortable letting my kids roam…
J
We stopped at this site just for 1 night of our trip and were very happy with our stay. Super friendly staff, clean bathroom and laundry facilities, full hookups and very quiet. In the wild so expect bugs but nothing that made our stay uncomfortable. 3 gas stations right up the road-2 of which are…
R
My wife and I stayed one night, it was very nice and peaceful. We found it very easy, and was definitely in the woods. We were the only people there, it was a Sunday and we were disperse tent camping. Once it got dark, a few vehicles passed thru but did not stop. The wooden area was very shady…

The view was great. We were tent camping and were told spot 11 and 10 would be the best for tent camping. This was not the best spots the roads also need a lot of attention they were very rough.

The cleanliness of the primitive camp sites is unsurpassed. Beautiful views of the lake can be seen from almost all primitive sites. We were visited by raccoons one night, but they were easily & quickly scared away. Campers should definitely be aware & cautious of wildlife in the area, but…

G
Beautiful tall pines amongst the level, for the most part, campsites. Electric & water at sites, but no sewer. Full hook up sites are being built. Senior discount got 10% off. Only stayed one night for about $26.00. We lucked into the primo spot on the lake point and super level. Highly…
V
WE HAD AN AWESOME TIME LOTS OF ROOM AT EACH CAMPSITE, EVERYTHING WAS CLEAN, FISHING WAS AWESOME