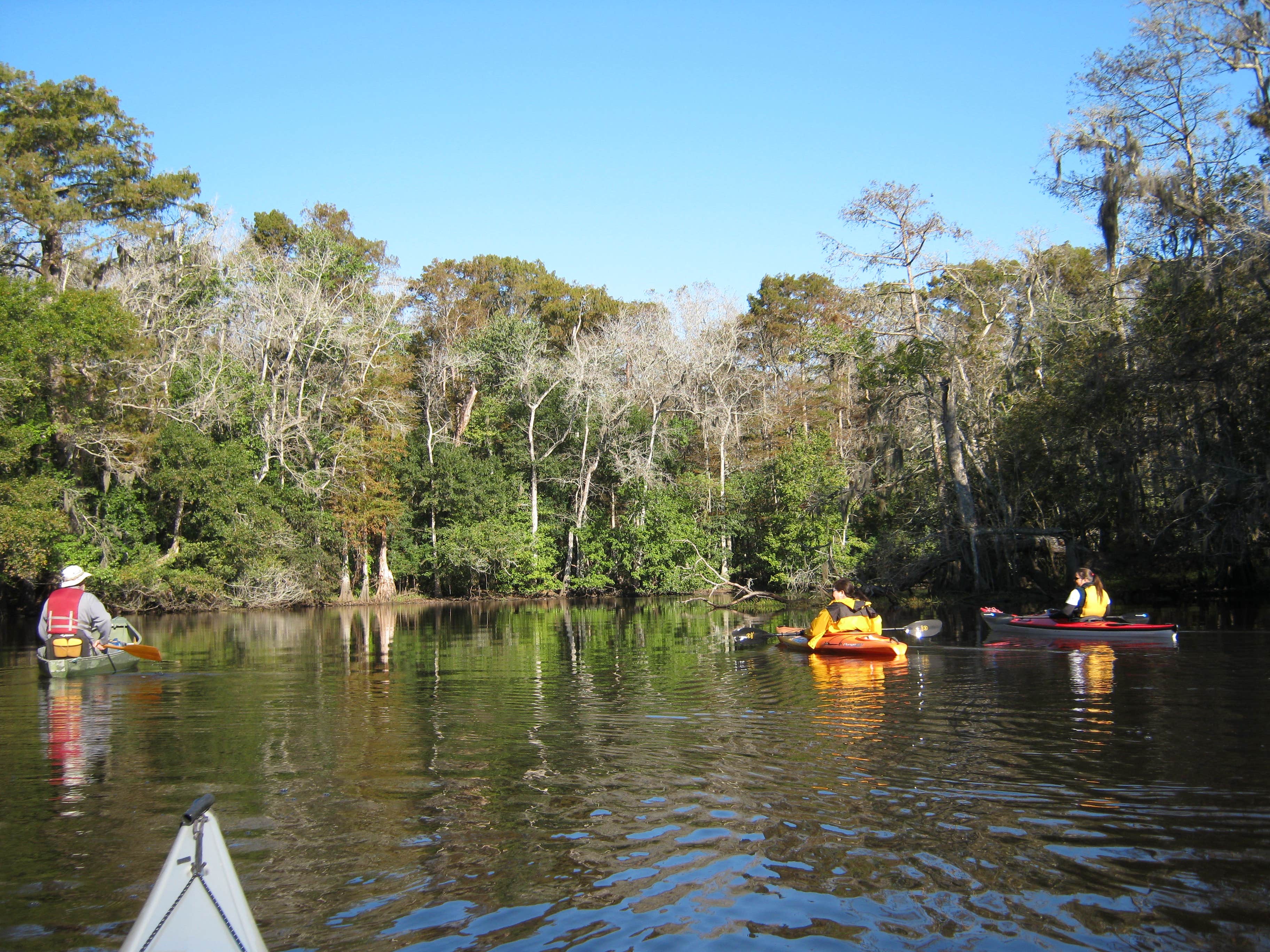 THE BEST Boat-In CAMPING NEAR
Waddel, Louisiana
Top Waddel Boat-In Campgrounds
Recent Boat-In Reviews Near Waddel, Louisiana
32 Reviews of 12 Waddel, Louisiana Campgrounds
Great quiet camping.  There are no utility hookups (dry camping only).
J
Went for Father's Day weekend. Apparently they just reopened after hurricane Laura which was 10 months ago. It still was not completely cleaned up, and still had yellow caution tape on buildings. Bath houses are ran down, funky, and barely operable. I didn't feel comfortable letting my kids roam…
J
We stopped at this site just for 1 night of our trip and were very happy with our stay. Super friendly staff, clean bathroom and laundry facilities, full hookups and very quiet. In the wild so expect bugs but nothing that made our stay uncomfortable. 3 gas stations right up the road-2 of which are…

J
A few miles from Natchitoches, LA and the nicest RV park in the area. Well spaced concrete pad level RV Sites with gated access. Combination pull through sand back in that accommodated our 45 ft. motorhome and Jeep towed. Rich with grassy areas and trees. Each site has a fire pit/BBQ and picnic…

We love coming here with the kids just for a weekend get away

     I was looking for a Louisiana location for an extended stay, I wanted to find a riverside, quiet location with large sites. A place where there was room for my travel trailer, boat, and truck. I found that and much more at Jones' Riverside Marina & RV Park.
     It is in the country but…
Not bad for a small area, great for kayaking and hiking. But due to the recent hurricanes the hiking trail was closed and a bit of trees was down in the bayou. But over all couldn't be happier with a small get away from the world.

This camp ground is well kept. There is a nice beach and really nice fishing pears and dock. There is a large open pavilion to rent as well as an enclosed group building. Cabins and duplex housing are also an option. I prefer the pull through full hook up section but there are plenty of tent and RV…

This park has so much to offer but I notice the upkeep is less and less overtime. The "prime view" back in sites are fairly level and clean, Pull throw sites aren't really level. Several of the plugs at the breaker box need replacement. Shower houses are in need of a desperate DEEP cleaning. I…

I came here with a hiking club. It's very popular with lots of different outdoors people. Hikers, backpackers, mountain bikers, fishermen and fisherwomen, families and all sorts of weekend warriors and day trippers were enjoying this place. It was hit by a tornado last year but is recovering. It…
T
Site are humped on pull Thur sites so long rigs will have trouble leveling
J
Park located about 10 minutes from Natchitoches, LA. Think park is operated by Red River Waterway Commission and they do a good job. Very spacious with some shady spots and lots of green grass. Roads are easy to navigate and concrete pads. I was able to park my 44 foot motorhome with a…