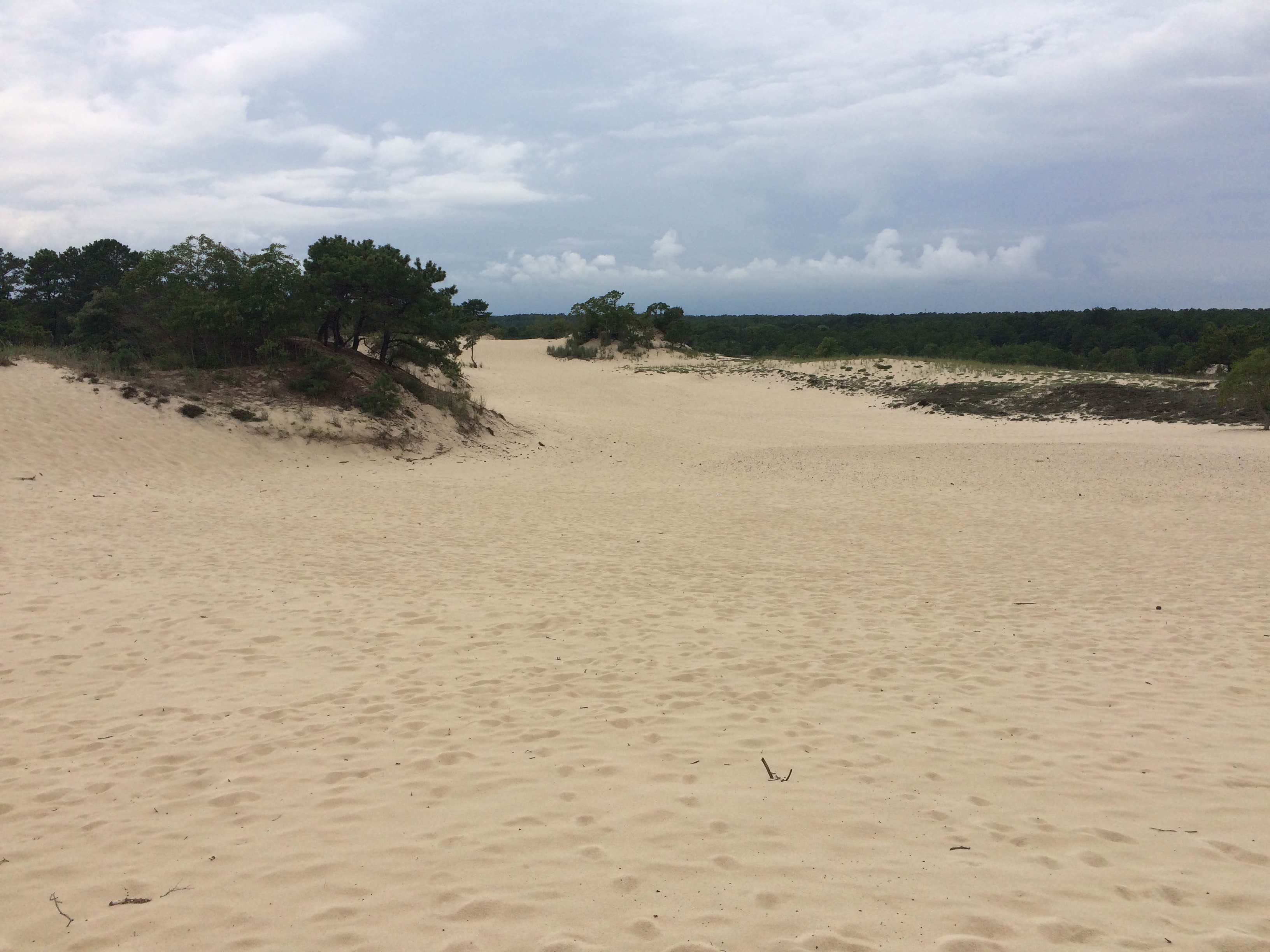 THE BEST Walk-In CAMPING NEAR
Webb Landing, Delaware
Top Webb Landing Walk-In Campgrounds
Recent Walk-In Reviews Near Webb Landing, Delaware
467 Reviews of 40 Webb Landing, Delaware Campgrounds
J

My wife called this place and no return call .. very unprofessional!

We stayed in a full hook up site, and we found the campground to be clean, well maintained and so close to the beach. You can walk to the beach from the campground, and the beach has a restaurant, bar, showers, and a nice seating area/hammock seats. The campground itself has no trees, and the…

Martinak was a beautiful surprise. Lots of woods, leveled sites, clean facilities, no rowdy crowds. We had a great time. The park is pet friendly. The ranger was very vigilant and friendly. We met new friends and even attended a concert at their pavilion 🥰
P
This side of the park is more buggy because it lacks the sea breeze, but we woke up to wild ponies grazing right next to us! Very cool. There is a bath house with unisex toilets & showers but only cold water!

Love the place, but their wi-fi is awful.
The G loop for tents is nice and removed from the rv area, though the sites are a little close. There are trails nearby and you can cross the bridge to the canoe/kayak rental area, or launch your own from a dock at the campsite. We had a peaceful night and a fun kayak day!
Of note, there were a…

Our tent site was on a slope, and completely flooded the fire ring when it rained. The fire ring was also missing the grilling grate so we couldn't cook on it. Most of the showers in the bath houses were broken and you have to pay for them so bring your quarters! All the drink machines were busted…
I personally camped in the back yard in my hammock as my family slept in the camper it was humid in the back near the woods but still nice. Campsites are all right next to each other so you get neighbors no matter where you stay.
Sun outdoors was very quiet. Many full timers.
G

A rather typical state part. Fishing, boating, camping, and hiking. The campground was fully booked for the weekend but the other areas weren't crowded as I've seen at other MD state parks. The pump out station was very nice.
Somethings I negatives about Tuckahoe: We lost power during a rain…
You should know ahead of time, the sites have no shade, and no camp fires, but there is a communal site for a fire. The view made up for it. Walking distance to beach
Camping here you need to know up front there is next to no shade,no campfires (there's a communal site for a fire. But I loved being in walking distance to the beach. I saw numerous dolphins at the inlet

Pocomoke river state park offers two campgrounds smaller of these is Milburn landing which is significantly farther from the coastal attractions then the larger Shad Landing. It offers level sites with gravel pads, picnic table, and lantern stand, and fire ring nestled beneath tall pines; some also…