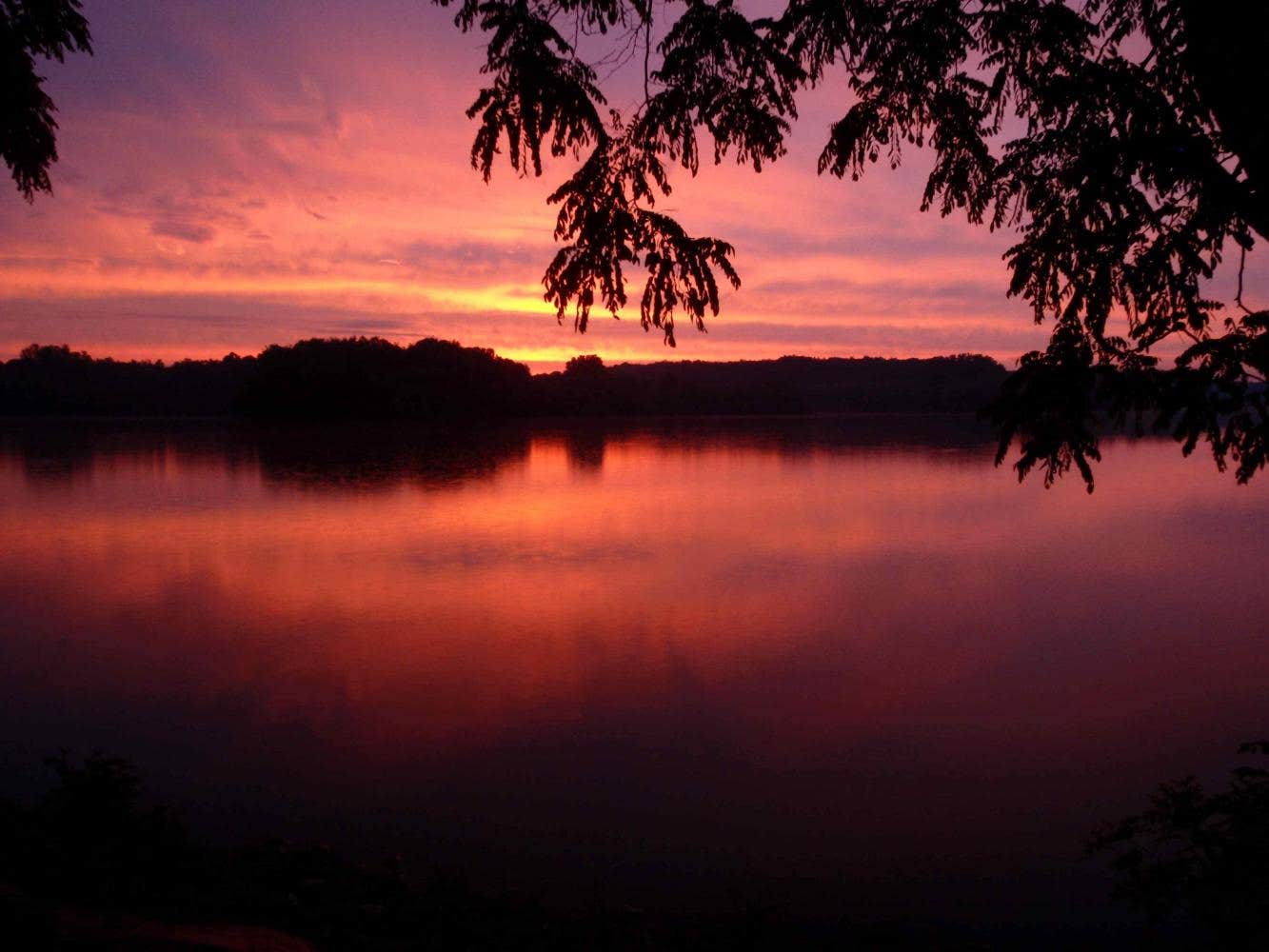 THE BEST Hike-In CAMPING NEAR
Grand Oak, Ohio
Top Grand Oak Hike-In Campgrounds
Recent Hike-In Reviews Near Grand Oak, Ohio
104 Reviews of 21 Grand Oak, Ohio Campgrounds
K
These walk-in tent only sites were level with a decent amount of space. The river (that you can float down) runs right next to the sites. There was a high turnover every night. This was a fun place to camp, with an awesome playground. The showers were hot and clean.

River Trail Crossing is privately owned, small campground (which we like) but nice and quiet. Sites include tents, small rigs and large pull through sites for big rigs. Sites located on the river are water and electric. Sites off the river have 50 amp and 30 amp. State route 95 runs to the…

This place is awesome so much to do while you are there.
J
We were passing through and just stayed one night. Property was well maintained and host was super friendly! Sites are around a manicured field but with a high "pollinators maze" in the middle that creates too privacy and sound barrier. Only outhouses but they were very clean. Lots of families…
Great people who are not in your business every time you turn around. Extremely helpful with anything you need and they go the extra mile even if all you need is to dump your tanks.

It is a backpacking camp. No driving your vehicle any further than the bottom of the hill. Great location, very beautiful. Spacious in between 5 campgrounds and right next to the Scioto River.

We stayed in the #2 class B primative campground right next to the river. Porta potties, no water or electricity. It is just beside the river and a nice easier hike is nearby walking distance. It is a popular hiking area, for good reason. Sites are pretty close to one another but people were nice.…

Our very first time camping and we couldn't had picked a better place! Lots of scenery! Walked 8 miles with our dog and still have so much left to see. Will definitely be going back! Very quiet and clean campgrounds.

We took our first trip in our new 39' travel trailer to Deer Creek.   The layout of the campground is nice and I had no trouble navigating to our site or fitting the rig in.   Our site was electric only but there are water taps throughout the campground for filling our fresh tank.  We were even…

Free reserve ahead weekend backpacking campsites. All sites have 2 tent pads, a fire ring and firewood provided. Some have log seating and some do not. 2020 season was closed due to covid-19, still waiting to see if they will open for 2021.

.3 miles to the site from where you can park. Follow the markers for the site. The campsite was a nice quiet site. There was a little bit of trash in the fire ring but seen that more times than not. The ground was a little slanted everywhere we looked although we set up our tent in the dark…

As we drove through the campground we noticed that sites were not plowed, but by the time we got ours, it looked like it had been plowed ahead of time. We brought a shovel just in case and it helped clear off more of the pad. The snow was deep so we shoveled a path to our ez-up and to our fire…

Great place to test out the new pull behind. Campground was pretty empty and easy to find our spot. Nice and quiet and easy to get to.

Was a great place to stay me and my wife both used to go as children and it was as we remember a great place to be and have your family pet friendly everybody's friendly just a little pricey and some locks are a little too car so Choose Wisely or call ahead to reserve would be the smartest thing if…