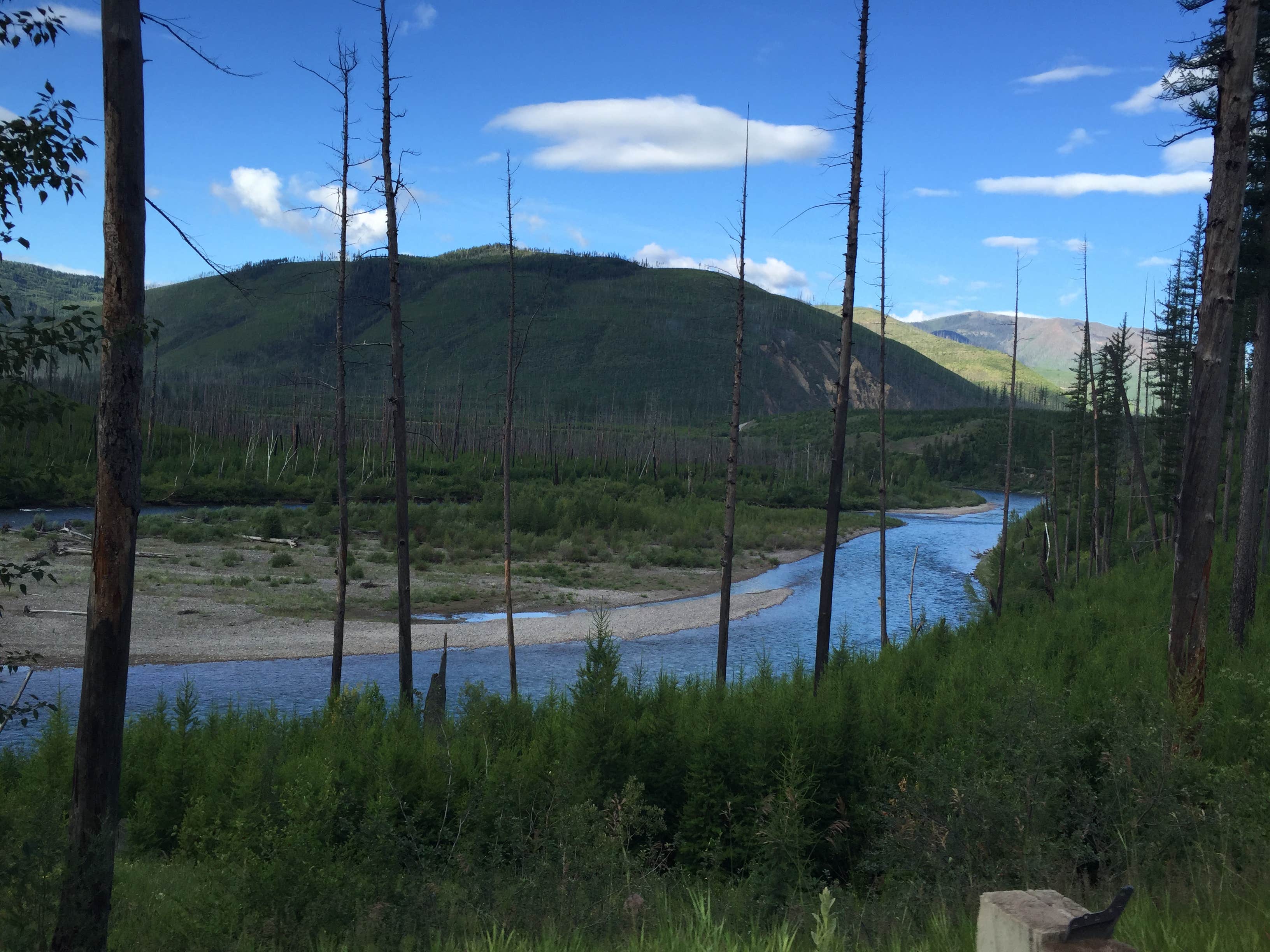 THE BEST Cabins CAMPING NEAR
Barite, Montana
Top Barite Cabins Campgrounds
Recent Cabins Reviews Near Barite, Montana
84 Reviews of 31 Barite, Montana Campgrounds
L
Small camp, has shower, and laundry. I was by a lovely gurgling creek. Only drawback was highway traffic. But convenient from 93.

Kind of different, it's located in the middle of Missoula and there are residential areas on both sides of the campground. However, the grounds were very well kept and staff was exceptional. We stayed in a cabin (which was very reasonably priced) while passing through on a road trip. Clean…
This is a kid friendly campground!!!
By far, the favorite place we have stayed with a kid.  They have a pool, minigolf, they are putting in frisbee golf.
The place was just off I-90, but far enough away there was little to no noise.  Internet was fine and they had wifi. The showers were…

Great amenities, well taken care of, individually owned. -WiFi -hook ups -small&big sites -clean showers -shop with stickers -gym -mini golf -en route to glacier via Missoula
It is inner city. Not for everyone, but I liked everything about it— except it is slightly noisy due to planes, trains, and autos. Next to a janky trailer park, but I am not a remote camper. My tent site next to the showers and bathroom was perfect.

Nice little campground outside of Philipsburg next to the highway and a creek. There are only 10 sites on the lollipop loop, 6 along the "stick", all on the creek side, and 4 on the loop. There are a couple extra vehicle parking areas too. Creek side sites are better, but sites 7 and 8 seem to be…
B
We limped in from the backcountry in Idaho for some RV repairs and found the site on short notice and were very grateful.
The staff and site itself were all well organized and clean. The surrounding neighborhood was a little sketchy but personally we had no issues whatsoever.
Not…

Nice little campground in the Bitterroot Valley. It seemed that there were as many dogs as people in the campground. Sites varied in size and shape and shade. I like the sites on the far side of the loop as they are closer to the creek and away from the dusty road. Water at the spigots was good,…
K
The river was running pretty fast when we were there. Couldn't play in the water but it was still beautiful. Saw an eagle. Quiet.

Cozy Cabin near Lincoln. Great for families with small children (be bear aware though). Small secluded lake nearby for relaxed swimming.

Fun bar, easy atmosphere and convenient cabins.
c
I love this adorable city park we arrived about 7 pm and the 4 electrical hook ups were taken and there were some day users and a few car campers. No facilities but, THERE is a rodeo park, not in use tonight. Also a horse shoe pu, little league field and a fishing stream where on of the car campers…

Honestly I never made it to this campsite because my GPS couldn't figure out how to get me there without going on private property.

$10/night for the 5 individual sites. No reservations for individual sites. $5 fee for each additional vehicle after two vehicles.
There is a $50 per night fee for the group site which can accommodate 15 people and can be reserved. Reservations are available for this site from the Friday of…