About
Pumphouse Wash (FR 237) Dispersed Camping Area
Pumphouse Wash (Forest Road 237) is a popular dispersed camping area in the ponderosa pine forest along SR 89A, midway between Flagstaff and Sedona, Arizona. The area is conveniently located near Oak Creek Canyon, Sedona, Flagstaff, Woody Mountain Road, Lake Mary, and a variety of recreation sites. It is a popular alternative to traditional campgrounds for visitors to Oak Creek Canyon and the Flagstaff area. There are four campsite loops, each containing between 11 and 26 signed and numbered sites. The site offers excellent camping opportunities for large groups as well as families and individuals. Most sites offer partial to full shade beneath towering ponderosa pine trees, and are generally flat, making it easy to set up tents or campers. Each site has parking and a campfire ring. There is no trash service, so if you pack it in, pack it out. There are no restroom facilities. Portable toilets are highly recommended. FR 237 and the camping loop roads are well maintained and suitable for passenger cars.   Photo tour from this site [Flickr]. [Camping: Pumphouse Wash (FR 237) Dispersed Camping Area](https://farm9.staticflickr.com/8866/18061980929_ed7e0cd796.jpg)
Access
Drive In, Walk In, Boat In
Operator
USDA Forest Service
Location
Pumphouse Wash (FR 237) Dispersed Camping Area
is located in
Arizona
Directions
Location: Pumphouse Wash area 11 miles south of Flagstaff, 5 miles north of Oak Creek Canyon, and 18 miles north of Sedona. Access: From Flagstaff: Take I-17 south to the SR 89A turnoff to Sedona. Head south (left) through the round-about. Drive approximately 8 miles to FR 237 on the left. From Sedona: Take SR 89A north approximately 18 miles to FR 237 on the right. GPS (Map): 35°03'15.5"N 111°43'35.1"W Maps Forest Service Topo Map (FSTopo Geo-enable PDF): Mountainaire (350011137) More Maps : USDA FSGeodata Clearinghouse: Arizona FSTopo Maps available for download in Geo-enabled PDF and GeoTIFF formats. Note: USGS 7.5 Minute (1:24K) Topo Maps and FSTopo Maps use the same title. USFS Store: Map Locator & Downloader purchase or download USGS topographic maps. Note: USGS 7.5 Minute (1:24K) Topo Maps and 1:24K FSTopo Maps use the same title.   FR 237 Dispersed Camping Map and Guide (PDF, 910 kB) [Map of the FR 237 Pumphouse Wash Dispersed Camping Area](http://www.fs.usda.gov/Internet/FSE_MEDIA/stelprd3839347.jpg)
3 Reviews of Pumphouse Wash (FR 237) Dispersed Camping Area
Spacious and Wild
If you are looking to get out of town and not be bothered by many other campers, this is the place for you.
Each site has lots of room! The trees are beautiful and the scent of pine is lovely. There are no facilities, so be prepared for that! No toilets, showers, water, electricity, etc.
The place is really beautiful though and I can't wait to come back.
Ranger Review: Renogy E.FLEX10 Portable Solar Panel with USB Port at Pumphouse Wash (FR 237) Dispersed Camping Area
Campground Review
Pumphouse Wash is a dispersed area with over 80 individual sites in 4 different loops. The campground was primarily pine trees with rock fire rings. The roads on the way in were dirt but well maintained and could have been easily accessed with a car. There is no facilities, trash, or water so be sure you come prepared. The sites are a bit closer together than I prefer but when we were there on a Friday night in April only every 3rd or 4th site was occupied so it wasn't too bad. You could tell that quite a few of the sites hadn't been used in quite some time so I'm assuming it is rarely full to capacity. We did walk through our loop and found that most sites had trash (bottle caps, pop tabs, straw wrappers, etc) left throughout camp. We picked up roughly an extra half a trash bag worth of debris.
We stayed in site 203 in the second loop. It took a few times to find a place level enough to setup our pop-up trailer but with the help of a few pieces of 2x4 we were able to make it work. If you have a longer setup (like a 5th wheel or RV) you can make it work in about half of the spaces. The fire rings were made of very random rocks. Some sites had very large pits and others were very small but 2 or 3 rocks wide. Just be prepared to doctor your fire ring if you are planning to have a fire. The tree coverage was nice. There was shade throughout most of the day but it was relatively open. There was little piles of toilet paper behind almost every tree so don't be surprised when you see white patches outside of camp.
This campground is within half an hour of Sedona which is full of hiking, vortexes, and other red rock adventures! (be sure to get a Red Rock Country map if you venture into Sedona so that you know when you need a Red Rock Pass or other fee) While we stayed here we ventured into Griffith Springs (just a few miles North of the campground) which has a free day use area and a little over a mile long loop trail. There was a picnic table and single vault toilet (which was trashed).
Product Review
As a Ranger for The Dyrt, I get products to test from time to time – on this trip I tested the Renogy E.FLEX10 Portable Solar Panel with USB Port. I do want to make mention that they have updated the design just slightly since I received these but I was told by support the functional specifics are the same but the new panel dimensions are a bit smaller than the ones I have.
This panel has quickly become one of my favorite camping accessories. The panel itself is not much larger than a piece of letter paper when open and then it folds in half and is not much wider than a piece of cardboard except the USB port. The panels are rigid except for the hinges that are actually fairly stiff but slightly flexible (like a reinforced fabric). The panels charge just as well as a charging block plugged into a wall unit when in full sunlight. When the panel is in indirect sunlight it will still charge just not as quickly. I had a bit of fun testing this with my cell phone and seeing the "estimated time until fully charged" change within a few seconds as I would change the amount of sunlight the panel was exposed to.
Each panel comes with 4 removable suction cups so that you can mount it inside a window on your car (or outside the window when you are parked) as well as 2 carabiners so that you can hang it from a tent or on a backpack while hiking. There are small cutouts on each corner of the panel that you can place the suction cups or caribiners through. I've been using the panels primarily around camp. I'll hook one up to my cell phone and the other up to a battery pack (that can then charge the small electronics when there is no sunlight). I've also used it in the dashboard of the car when travelling to the campsite. If you do this, I suggest you get a non-slip type grip pad so you don't have it sliding across the dash when driving around corners.
Overall, I'm really happy with the E.FLEX10. It is so lightweight and very compact. Since receiving it I've had it in my overnight bag, my hiking bag, and an emergency bag in my Jeep and it still looks brand new while being a super useful tool around camp. I'd strongly suggest you get one (or two) of these if you want a little added security for an emergency pack or if you plan to be in the woods for a few days and would rather not risk killing your car battery charging your portable electronics.
Add a Review
CAMPGROUND REVIEW CONTEST
Arizona & New Mexico
AZ, NM
Review Campgrounds.
Win Prizes.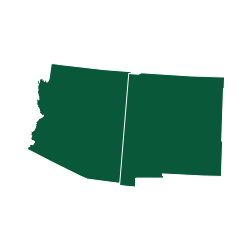 GRAND PRIZE $100 to Primus Stoves
4 RUNNERS UP WIN $50 to Camping World
GEAR DEALS FOR CAMPERS
Get 20% off Swedish-made camping stoves & more.