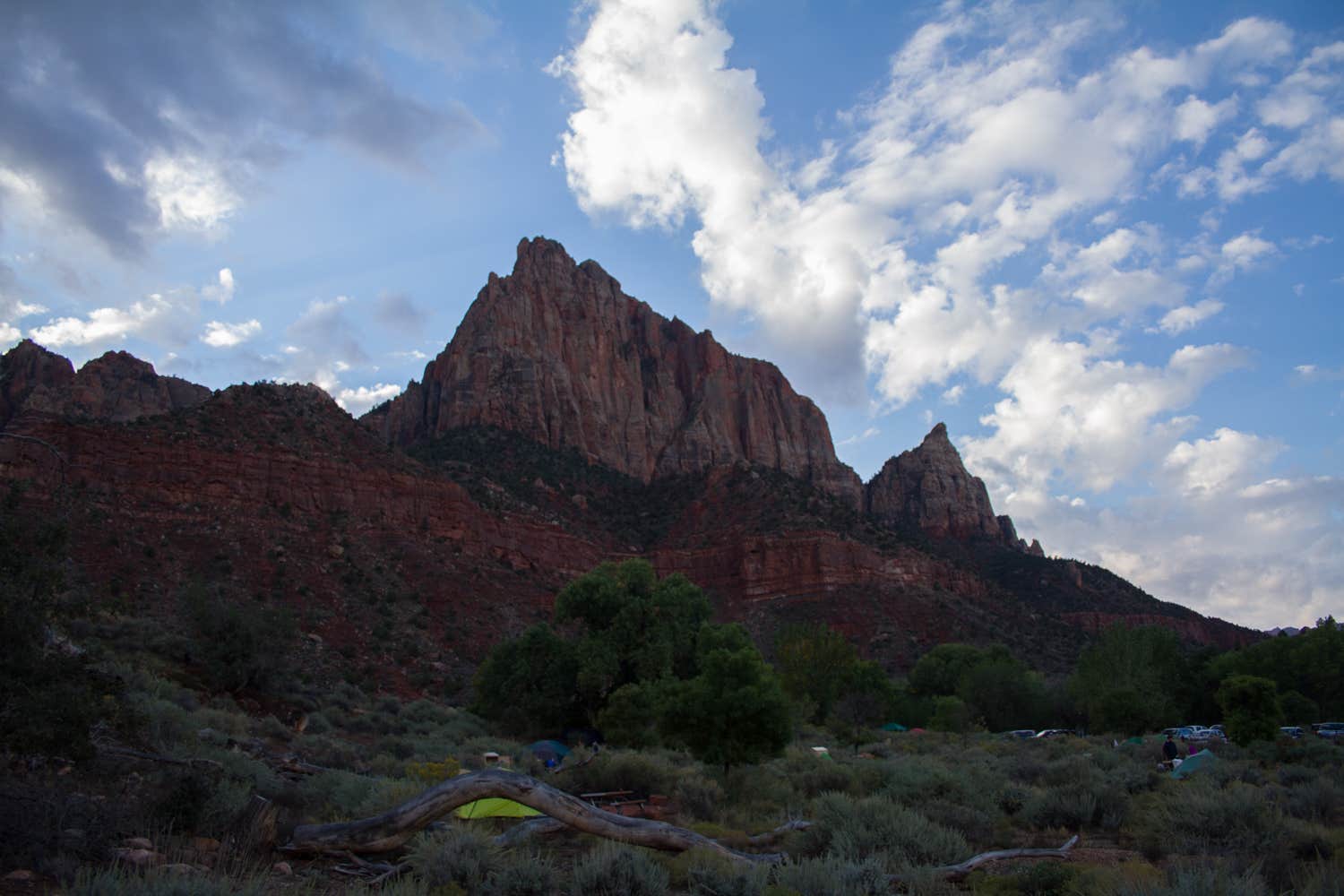 THE BEST Tent Cabins CAMPING NEAR
West Side Estates, Utah
Top West Side Estates Tent Cabins Campgrounds
Recent Tent Cabins Reviews Near West Side Estates, Utah
131 Reviews of 21 West Side Estates, Utah Campgrounds

After reading the reviews, we were excited to come here.
When we got here the staff was great but the spots were a lot smaller than expected. There's a spray painted line that separates you from the other camper in the same lane as you.
They provide benches but the gravel area that your bench is…

Went here with my family, none of us knew this campground existed before finding it on the Dyrt. Definitely a hidden gem! The sites were mostly in shade which was nice in the heat and also pretty to look at. We stayed at site 4 which only had two sites next to it (one on each side) but there were…
V
We had a great time overnight here. The pools were super refreshing. There were two, one seemed to naturally be for adults, the other for kids. Don't know if that happens often, but it was nice. Two hot tubs too! After that there was a movie playing across from our camping spot. It wasn't loud or…

We got a pull through site and it had a beautiful view of the lake. It's very quiet here, no hook ups and can only use the generator during certain hours. The sites are spaced far apart. At night you can hear some animals howling and in the daytime you can see antelope and bison. It's a beautiful…
M
The only reason why I give this site a four-star is because the bathrooms are run down and old. We also found a rattlesnake next to the bathroom. The spring is really nice for little kids to play with and there is a small dam at the bottom to go fishing swim and kayaking.
M
The only reason why I give this a four-star is because the toilets are very old and run down. It was a large group site. The spring was fun for the kids to play in. There was a small dam at the bottom where the kids could swim and kayak.
J
Nice facilities (bathrooms, showers, laundry) and amenities, but very crowded with lots of families. I recognize that we are probably not the target demographic for this RV resort as a couple with no kids, so it was a little bit much for us, but could see this as a great spot for families and big…

These sites a so close to each other. We only stop here to stay the night.
WiFi is ok-phone hotspot is better.
Staff is great.
B
Nice place very crowded. We will come back for sure!
This is a nicely kept campground with clean restrooms and 2 pools. The reason for lower rating is the proximity to the highway.
T
We needed a place to stop on our drive to Yellowstone and this spot popped up on our radar. We had no idea how beautiful this overnight stay would be! First on the drive across the causeway the smell of the lake was a little overwhelming but there is no trace of it on the campground. The spots are…

Great State Park. The sites are well spaced apart giving plenty of privacy. We didn't have much shade in ours but they provide a ramada on a cement pad over the picnic table which was great. Very spacious pull ins, full hook ups, and a quick trip to the beach (Eagle and Pelican Beach) Be aware that…

We left. Florida to CA ..this was the highest price camp 79.90 a night. .Thought at least we could use the pool…wrong it was not open…and it was 104 degrees And the train went by all night

Full hook ups. 3 levels. Right off of I80 so be prepared for the noise. Spots are long but very narrow.  Less than 3' between our slides and the neighbor's slides.  The neighbor's sewer hook up is right at our front door.  The picnic table is located on the back side of the rig.  There is a pool…