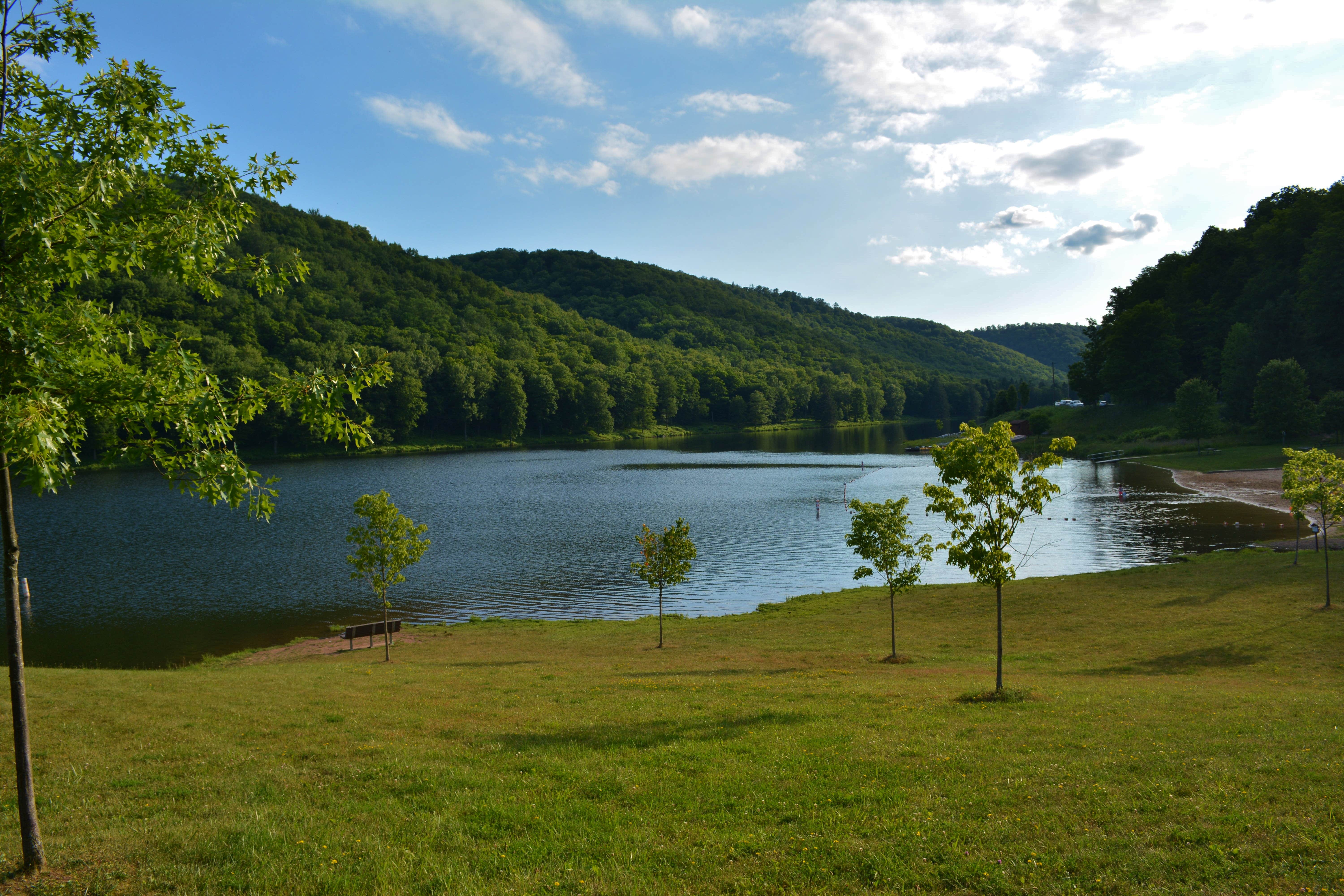 THE BEST Yurts CAMPING NEAR
Fox Fields, Pennsylvania
Top Fox Fields Yurts Campgrounds
Recent Yurts Reviews Near Fox Fields, Pennsylvania
254 Reviews of 14 Fox Fields, Pennsylvania Campgrounds

This place has everything! Mini golf, playgrounds, indoor pool, outdoor pool, hot tub, kiddie pool, Cafe, arcade, camp store, pond with fishing, kayak and peddle boat rentals, hiking, fenced in dog area, walking trails. Not to mention all of the different cabins and specialty houses you can rent…

Good fishing and nice trails Nice campsites, some big enough for trailers. Bathrooms were very clean

Great time. Sites are nice and mostly level. Most people honor quite time so it was very peaceful. A ton of trails
Quite, spacious sites, lots of walking trails and a large pond.

As a single mom of two daughters, camping can be a bit scary at times. Our first time, first night here the couple at the next site has left their Dog wonder to use the bathroom outside our tent. The first time it happen my kids were terrified because it was pitch black and an animal just started…

We decided to still try out this park even knowing it was going to be hot and that the pool was closed (received email months after booking informing us of the close). Big mistake! Lots of bugs, small wet/muddy playground, and lots of hills which made it difficult for the kids to ride bikes safely.…

It was a great experience with the exception of your neighbors being pretty close to you in the tent area. Still wanting to try more dispersed camping because it was just a little too loud/busy for us. But the staff was great and the walk to the pond was an enjoyable one! Nice, easy, flat trails so…
I was able to book my site the day before the trip. The site itself was set back some, and felt secluded while still being near the parking area.
Walk to bathrooms and camp store was on the longer side. Firewood was $5 a bundle, but the register wasn't working and they could only take cash.
The…
Like i said is a great app to use
My family and I stayed at Lake In Wood for 4 days. The campground is very well maintained , and the staff is very nice. There is a kiddie pool , as well as an indroor/outdor pool.The sites appeared to all be a very good size.  Even though the campground has a Gnome theme, there are plenty of things…

There was a lot to do in French Creek. We rented a boat, did some hiking, & attended events in the amphitheater. They are also really pet friendly, our dog was even allowed on the boat with us. The only thing I would change is our choice of lot. It was a last-minute reservation so we took which…

The campground, as all PA State Parks, was well maintained. Here are the caveats however. The "pet loop" was clearly geared towards RVs etc. All of the sites are full electric and more than a few have very little space for a family size tent to be safely away from the fire ring. Ours had…
Great nice family camp ground

Close to all shopping and local activities and restaurants. Cozy and friendly here.