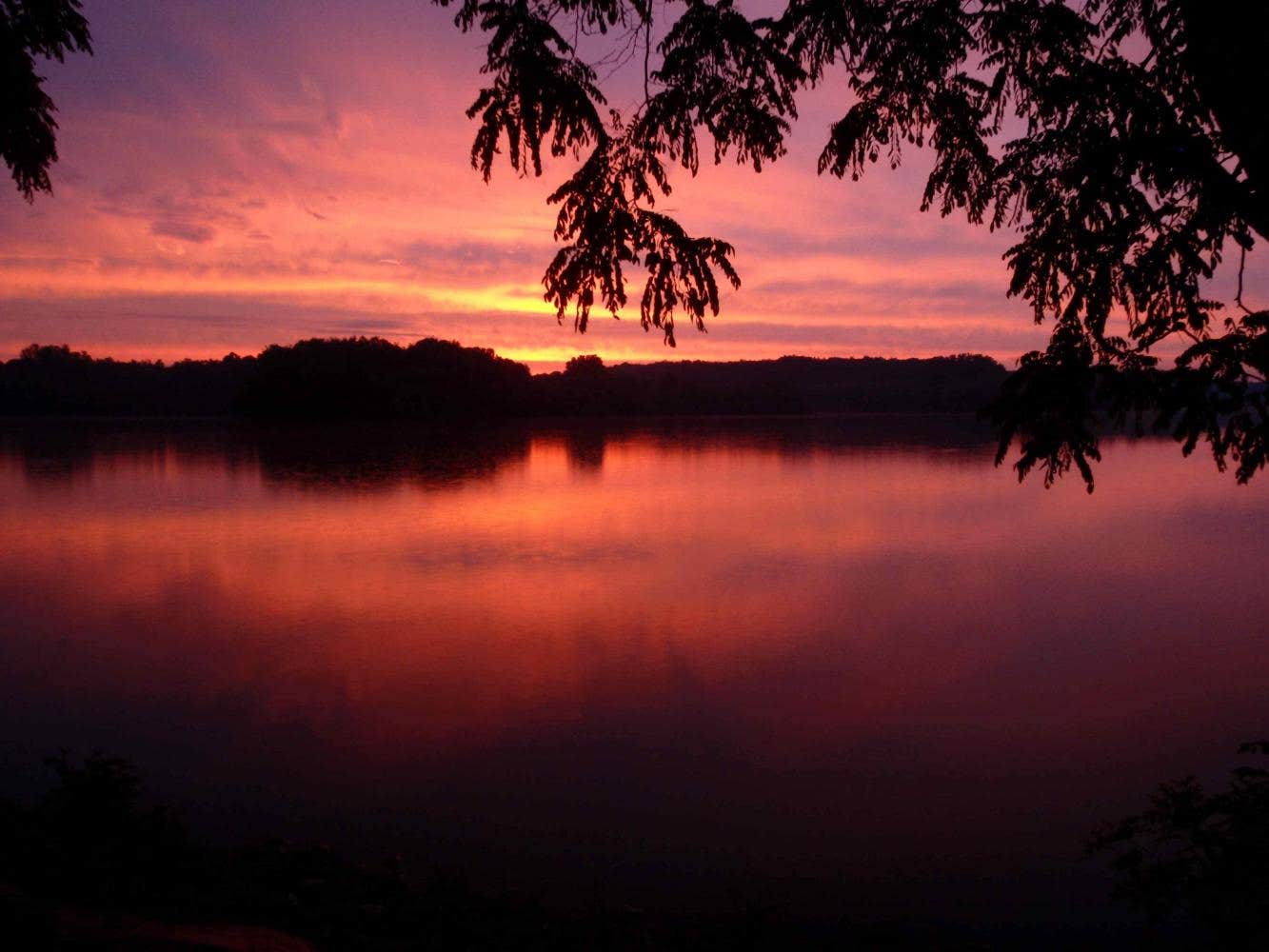 THE BEST Standard (Tent / RV) CAMPING NEAR
Ealy Crossing, Ohio
Top Ealy Crossing Standard (Tent / RV) Campgrounds
Recent Standard (Tent / RV) Reviews Near Ealy Crossing, Ohio
436 Reviews of 51 Ealy Crossing, Ohio Campgrounds
Creek adjacent, hiking trail nearby, small lake... the only down side was the sound of the water treatment thingy across the creek. (Stayed at the non-electric sites down below the lake. Nice and spacious.)
As usual, sites vary in size and flatness. I like the circle with the rentable yurts. Nice woods around, lake is walking distance, some trails. Bathrooms have flush toilets, and showers.
J
We were passing through and just stayed one night. Property was well maintained and host was super friendly! Sites are around a manicured field but with a high "pollinators maze" in the middle that creates too privacy and sound barrier. Only outhouses but they were very clean. Lots of families…


AW Marion is a small campground with electric and non-electric sites. This particular site sits is electric and sits on the inside circle. For us this works great as we a lot of greenspace right behind us to walk the dogs and are able to be far enough away from neighbors to not bother them. Your…

Our 3rd time to this park with a new site. We really enjoy this smaller campground with the tall trees. It has pit toilets at the end of the electric and a great showerhouse set between the electric and full hook up. Our site was really big and shaded. We have dogs so this site gave us a little…

We love this campground. Sites are large and spacious. There are a lot of trees that provide nice shady areas especially in the summer. Some of the sites flood really badly when it rains though. It was a rainy weekend for us our site didn't flood to badly. We still had a great time though.

We stayed in the #2 class B primative campground right next to the river. Porta potties, no water or electricity. It is just beside the river and a nice easier hike is nearby walking distance. It is a popular hiking area, for good reason. Sites are pretty close to one another but people were nice.…
Tent camped on a non-electric site in early May.  Great campground.  Clean, relatively quiet, and great bathrooms.  The camp sites are right off one of the main trails in the park, so very easy to get out for a hike.

Great camping spot for camping hiking kayaking mountain biking. Has its own beach also has hidden beach if you're in the right camp spot. Very close to a lot of amenities.Employees are always so helpful

The grounds were clean and fairly well maintained. There are shower facilities, potable water and vault toilets. Not certain about laundry facilities. Pine Lake is nice, but the beach is a bit small. Overall, this has been a lovely place to relax and decompress! Would certainly return again…

We stayed for 1 evening (a trip cut short due to rain) at this campground and I have to say we were impressed!
While very obviously a site made for RVs, our tent camping experience was excellent. The spaces are very roomy and so we never felt encroached on by RVs. We typically don't get…
C
A well manicured campground just outside Dayton, easy to get to, back in pavement site with 30A electric, picnic table and fire pit. Plenty of potable water spigots around, just not at the site. Dump station near the entrance of the campground. Walking trails along the lake well cared for. Plenty…

This was our first trip ever so we decided to go to a smaller state park. This was a really nice place to start. We were at spot #6, had a porch at the end of the drive which overlooked the woods and the lake. (Will attach photos) The trails were not long at all. Less than 2 miles total and it…

We took our first trip in our new 39' travel trailer to Deer Creek.   The layout of the campground is nice and I had no trouble navigating to our site or fitting the rig in.   Our site was electric only but there are water taps throughout the campground for filling our fresh tank.  We were even…