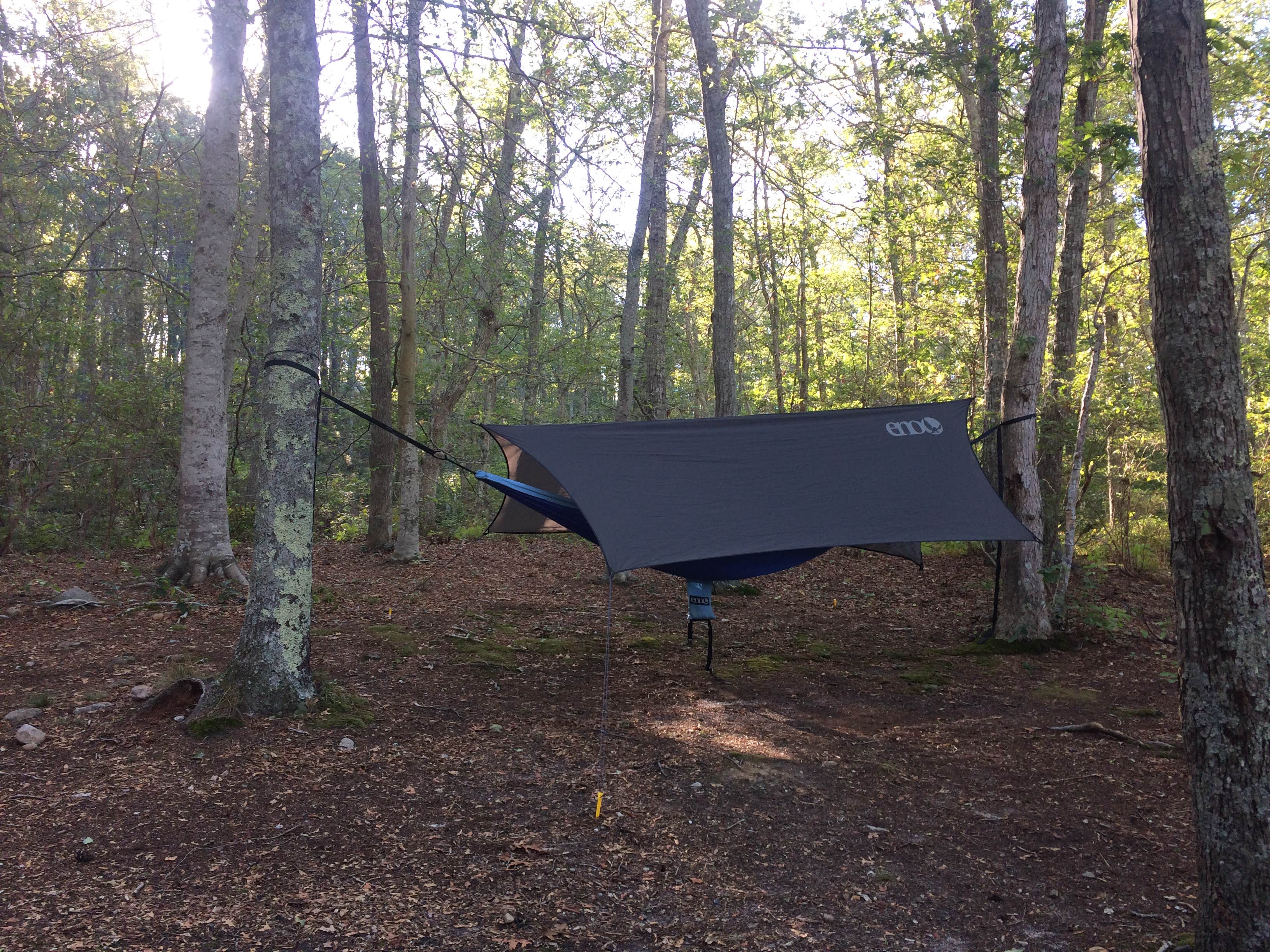 THE BEST Walk-In CAMPING NEAR
Wepua Point, Massachusetts
Top Wepua Point Walk-In Campgrounds
Recent Walk-In Reviews Near Wepua Point, Massachusetts
169 Reviews of 21 Wepua Point, Massachusetts Campgrounds

They offer several kinds of sites with or without electricity, all have water. The sites also range in size depending on need.
The office staff is very nice and will set aside your packet if you're arriving after they close.
The sites are well maintained and have a bit of foliage…

The staff here is friendly and helpful whenever you call.
The property itself is in need of updating. The bathrooms work well enough, but they are in need of a significant amount of maintenance.
The sites are kept clean and have water and electric (some may be by powercord). The tent sites do…
U
Dont allow dogs during peak season.
I prefer other parts of MA. This is a nice campground with mostly very large sites. A lot of sites lack privacy. I was on A20 which didn't have any and was in partial sun. Also a lot of earthworm excrement all over ground. Kind of mucky. A Loop has no privacy above #15. B Loop is private on almost…

Lovely campground with good shade and layout. Privately owned and managed - staff very nice. Small camp store at registration office (with firewood) and a slightly larger small market store about a block away. We stayed in campsite 56 and it was lovely - level, clean and shaded. There is a shirt…

We stayed in the premium pull through sites here. The whole campground is gorgeous. You'll notice how clean and quiet it is right when you first arrive. Check in was under a minute; the staff already had everything prepared which made it super simple. The premium sites have no shade and are a…
This is a fine campground, but nothing stands out as well done. They simply have too much going on and nothing is done extremely well. Pool is good, but needs to be refreshed. Mini golf is free, but is a joke of a course. Sites are big enough, but main camping are is packed in for maximum profit…

Really nice little campground. My only complaint is that the sites are very close together but it is the Cape! Facilities and store are clean and nice. Great location, close to beach and bike trail.
This was our first trip in our new camper. I love was extremely happy with this park. We stayed on the A loop with w/e hookup. Our site 8 was spacious with a tent site, 7, perfect for camping in a small group. Our family stayed on site 9 that was very private and we loved how woodsy it was there!…


The sites are close some have vegetation between but then there's isn't any trees to hang tent from. When it rained we had a little flooding in middle of site under gazebo tent rug. There is some beautiful views but when it comes to fishing it looks like you can fish from a lot of places on the…

This campground is very nice and comfortable! It has showers and additional bathrooms for campers to use. This campground is also under an hour drive from a lot of places around the Cape and even though very booked up doesn't seem overly crowded. Only downside is that some of the sites are very…

The sites are pretty close and some are not level. It seems that many sites have more than one vehicle at them, making it more congested. The Highlands area is much quieter. Decent dog park & common play areas (horseshoes, ladder ball, cornhole, basketball). Lots for kids to do. We went to…

Stayed 3 summers at this campground and found it friendly, Convenient and bliss to Newport. Will go back with a new RV.