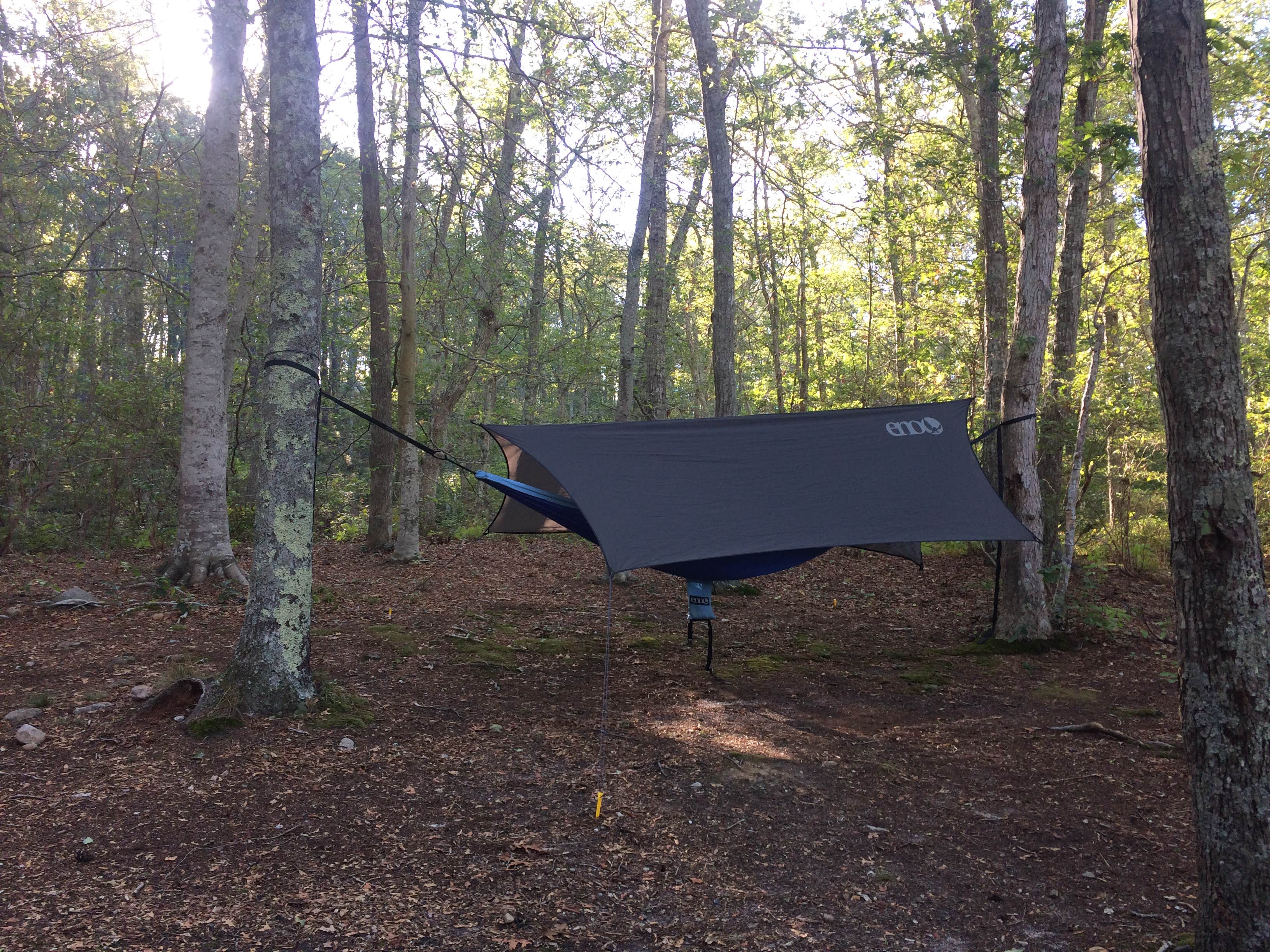 THE BEST Boat-In CAMPING NEAR
North Plympton, Massachusetts
Top North Plympton Boat-In Campgrounds
Recent Boat-In Reviews Near North Plympton, Massachusetts
175 Reviews of 20 North Plympton, Massachusetts Campgrounds
U
Dont allow dogs during peak season.
I prefer other parts of MA. This is a nice campground with mostly very large sites. A lot of sites lack privacy. I was on A20 which didn't have any and was in partial sun. Also a lot of earthworm excrement all over ground. Kind of mucky. A Loop has no privacy above #15. B Loop is private on almost…

Easy to find affordable and reliable camping on short notice
A cozy little spot in the pitch pines right by what my kids called "white shark beach." Walk to the beach or drive 10 minute to a beautiful array of beaches on the most remote area of Cape Cod. The camp store is straight outta the nineties with tables to carve your sweethearts name into, foos ball…
This was our first trip in our new camper. I love was extremely happy with this park. We stayed on the A loop with w/e hookup. Our site 8 was spacious with a tent site, 7, perfect for camping in a small group. Our family stayed on site 9 that was very private and we loved how woodsy it was there!…

The sites are close some have vegetation between but then there's isn't any trees to hang tent from. When it rained we had a little flooding in middle of site under gazebo tent rug. There is some beautiful views but when it comes to fishing it looks like you can fish from a lot of places on the…
G
Staying at #20 tent sight and loving it. No water on this site but there is electricity. Several options for bathrooms and all have hot running water.

Very popular campground on Cape Cod with lots to do in and around it

There aren't a lot of options on MV for camping, and MVFC hasn't let that fact diminish their attention to detail in providing a clean, well maintained and active base camp for those seeking to explore the area, or just enjoy a wonderful camp-out with a ferry ride as an extra benefit. Ali and team…
Friendly campground, kids and adult paint the weekend we were there. Awesome that they have a dog pond and the fishing was good there too. Lots of seasonal sites. Easy to find. Flat sites.

Great fishing and nice clean sites

This is a city park with a beach and a campground. This is a no frills campground, though there is a playground and beach. It's less than 2 miles from Salem and on the trolley line.
Awesome location for family's lots of space and things to do friendly service.

Everything you need 100% Everything clean 100% EASY Access to all attractions 100% We did Boston (caught the train), Salem, mystic seaport, Sturbridge village, plymouth rock, the Mayflower ship, and plymouth plantation spending no more than 1hr and 20 min at the most in the car!!! Also the sites…