This article is brought to you by Midland Radio. Midland has 50 years of history, making the best walkie talkies & two-way radios on the market. You can never be too prepared when camping, and a pair of Midland radios are a great way to stay connected when you're out in nature.
---
You don't need to head off the beaten track to enjoy a fantastic camping trip with friends and family. Buffalo, New York is the gateway to endless natural and cultural wonders, including the world-renowned Niagara Falls, Buffalo Zoo, and lush woodland. Here are seven of the best campgrounds where you can enjoy everything Buffalo has to offer.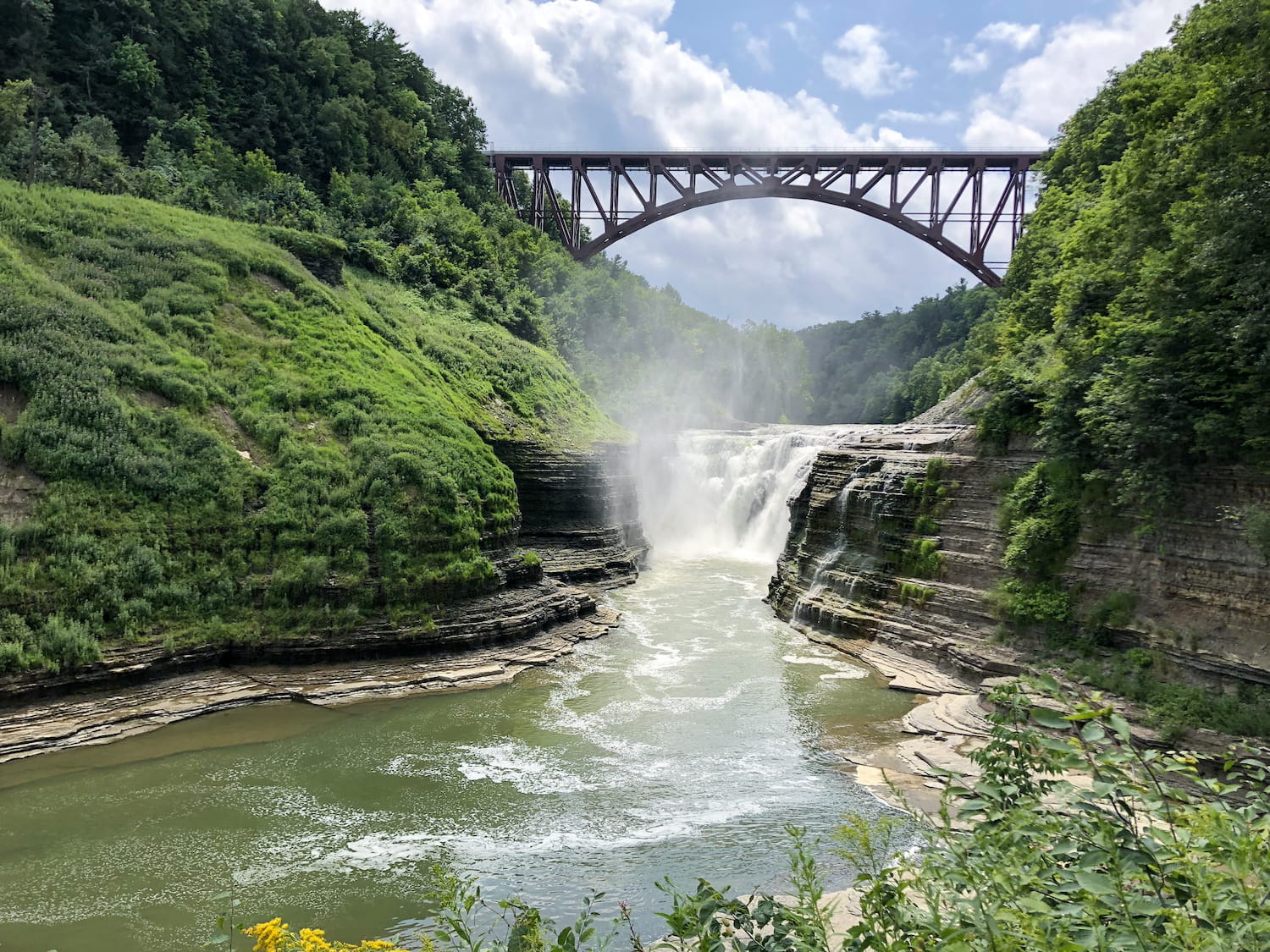 Widely considered to be the Grand Canyon of the East, Letchworth State Park is just over an hour outside of Buffalo, but it is well worth the drive. With 14,000 acres of deep river canyon and dense forest to explore, the park offers year-round recreation with birdwatching, fishing, snow activities, and hiking to the 100-foot waterfalls. The campground is well-maintained with ample dispersed sites for RVs and tents spread across eight loops. 
"Not only can you check out the beautiful waterfalls, but there are also many awesome trails, rivers, and caves to check out."- Courtney K.
Campground Details:
Price:

$24-26 

Number of sites:

270

RV sites:

Yes

Fires allowed:

Yes

Pets allowed:

Yes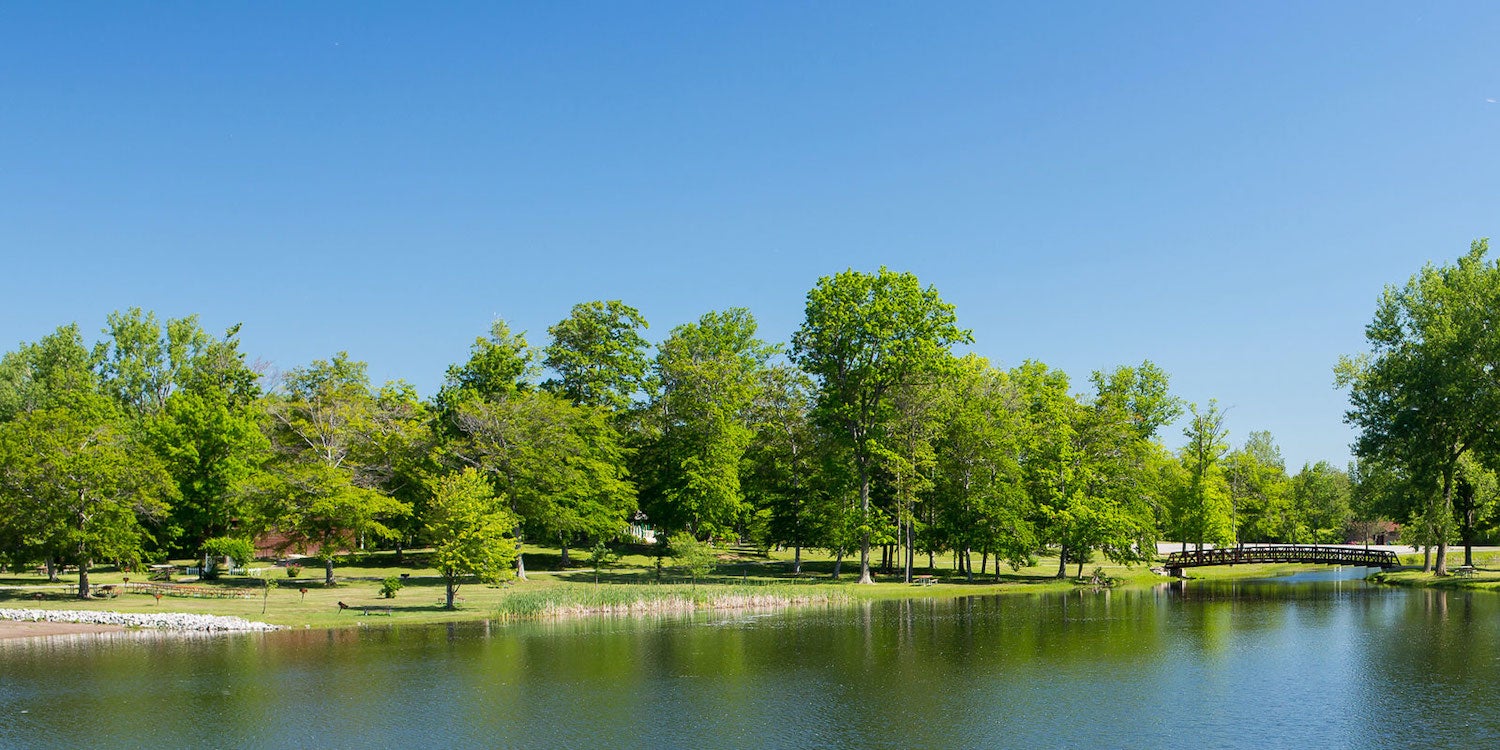 Located just minutes from Six Flags theme park and situated in the middle of hilly woodland and a 12-acre lake, Darien Lakes Campground offers campers the opportunity to explore New York state's natural wonders while getting your adrenaline pumping. The campground is equipped with ample amenities, including hot showers and electrical hookups, but it also has a select few primitive sites for a rustic camping experience.
"I've camped here since I was a little kid. Always clean and well-maintained. It also has a nice beach and all newly remodeled bathrooms."- Jim S.
Campground Details:
Price:

$18-30

Number of sites:

154

RV sites:

Yes

Fires allowed:

Yes

Pets allowed:

Yes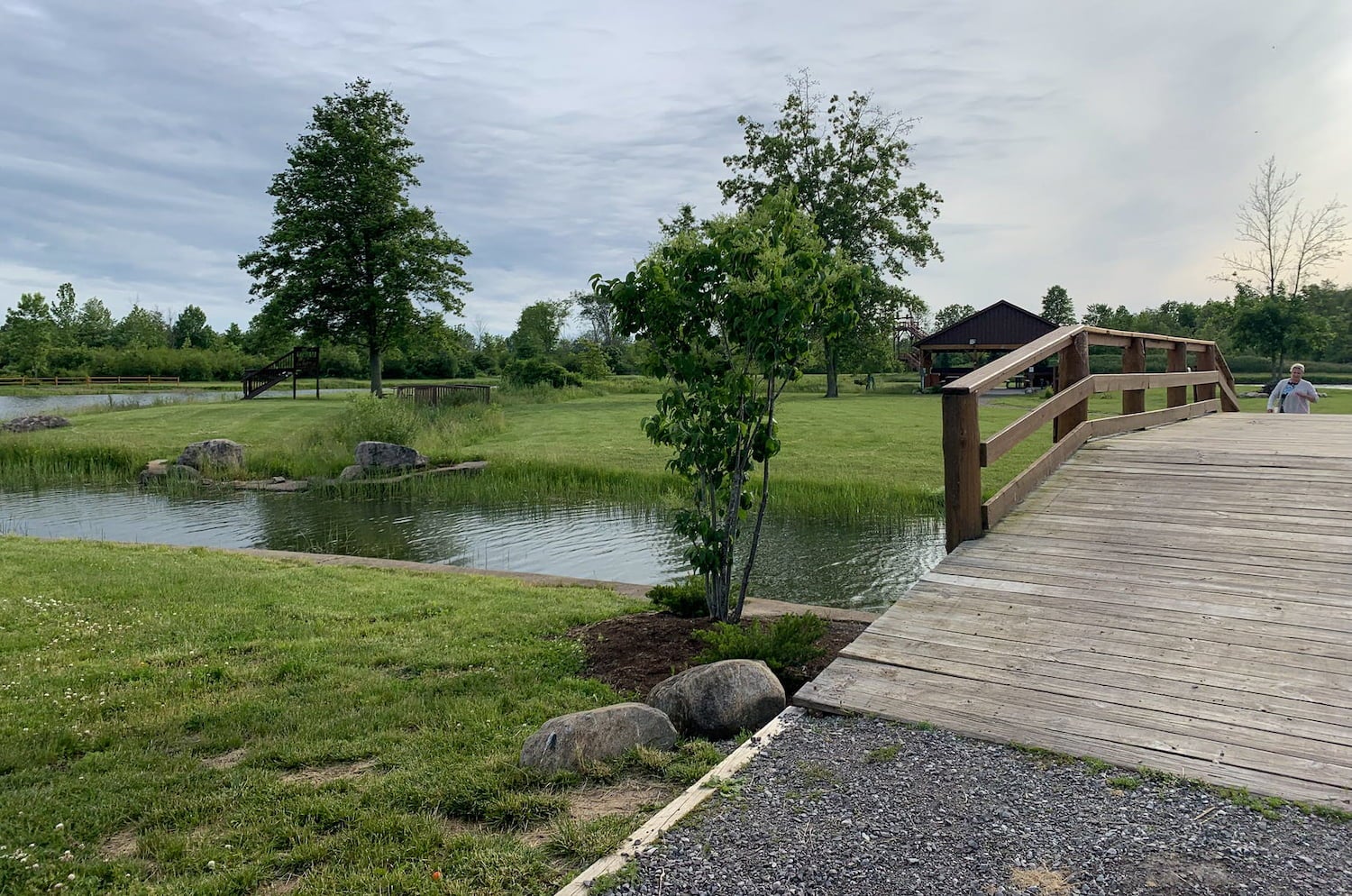 For families heading to Niagara Falls on vacation, Branches of Niagara Campground is located just minutes from the Falls and Fantasy Island Amusement Park. The campground has 80 beautifully appointed campsites and 15 cabins across 70 acres of forest and sunny meadows. The 8-acre lake is a prime swimming spot, but the park also has three well-kept pools, playgrounds, and ziplines. 
"This was the most perfect family campground we've been to. The staff is very nice, and they're always outside working and helping… They have every amenity you could need, and the grounds are pristine."- L W.
Campground Details:
Price:

$50-102 

Number of sites:

80

RV sites:

Yes

Fires allowed:

Yes

Pets allowed:

Yes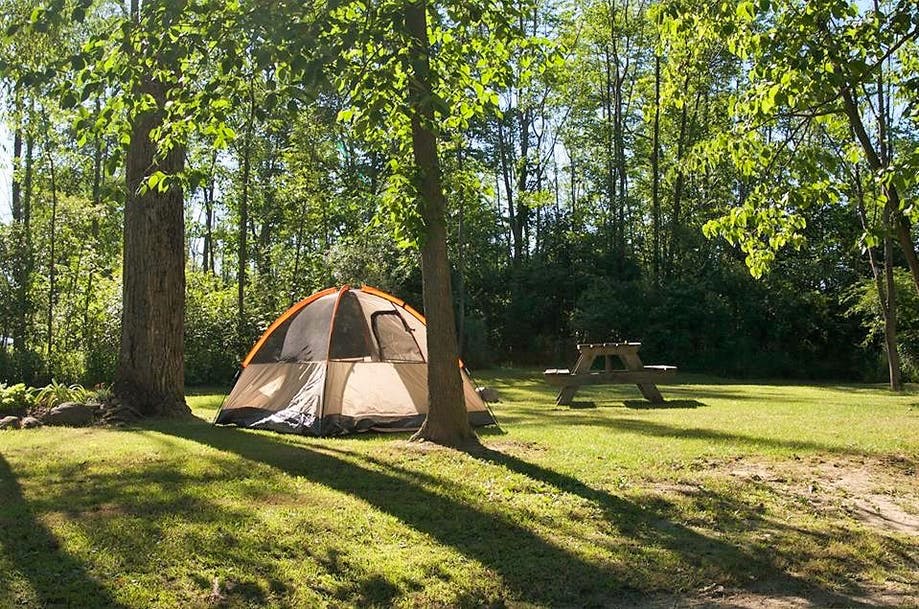 If you want to visit Darien Lake Six Flags but don't like the crowds, Cherry Hill Campground is the perfect spot. This popular park is always packed with visitors, but the rustic campsites are generous and dispersed to give you privacy. Every campsite has a picnic table and fire pit, but no hookups, and the on-site store carries all the basics you need for a fun-filled family trip. When you aren't exploring nearby Letchworth State Park or the Falls, there is a catch-and-release lake and camping games to pass the time.
"The grounds are well-manicured without looking unnatural, the sites are very spacious, and with a number of wildlife feeders throughout."- Sinclaire B.
Campground Details:
Price:

$39-42 

Number of sites:

50

RV sites:

Yes

Fires allowed:

Yes

Pets allowed:

Yes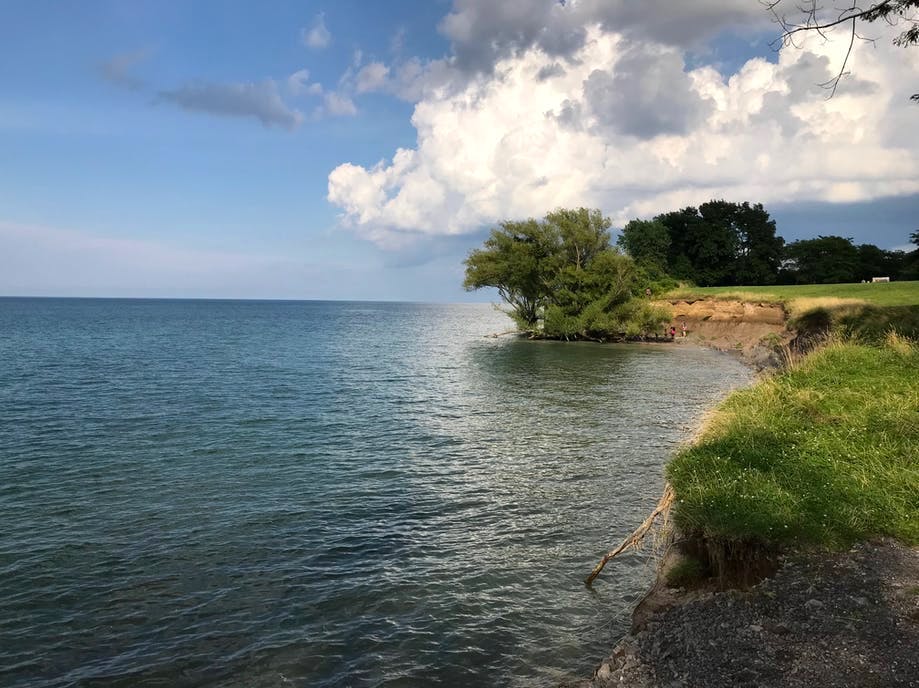 Fifteen minutes north of Niagara Falls and located on Lake Ontario's shores is a serene campground with breathtaking panoramic views and dazzling sunsets. Four Mile Creek State Park has plenty of winding trails to explore and a marsh teeming with wildlife. The spacious campsites give you access to the numerous amenities available, including hot showers, clean bathrooms, and a camp store. 
"The park is family-friendly with opportune areas in which to visit classic attractions like Niagara Falls Gorge, Niagara Aquarium, Buffalo Zoo… Give yourself a breath of fresh air and camp with the best that care!!"- Phyllis B.
Campground Details:
Price:

$18-34

Number of sites:

275

RV sites:

Yes

Fires allowed:

Yes

Pets allowed:

Yes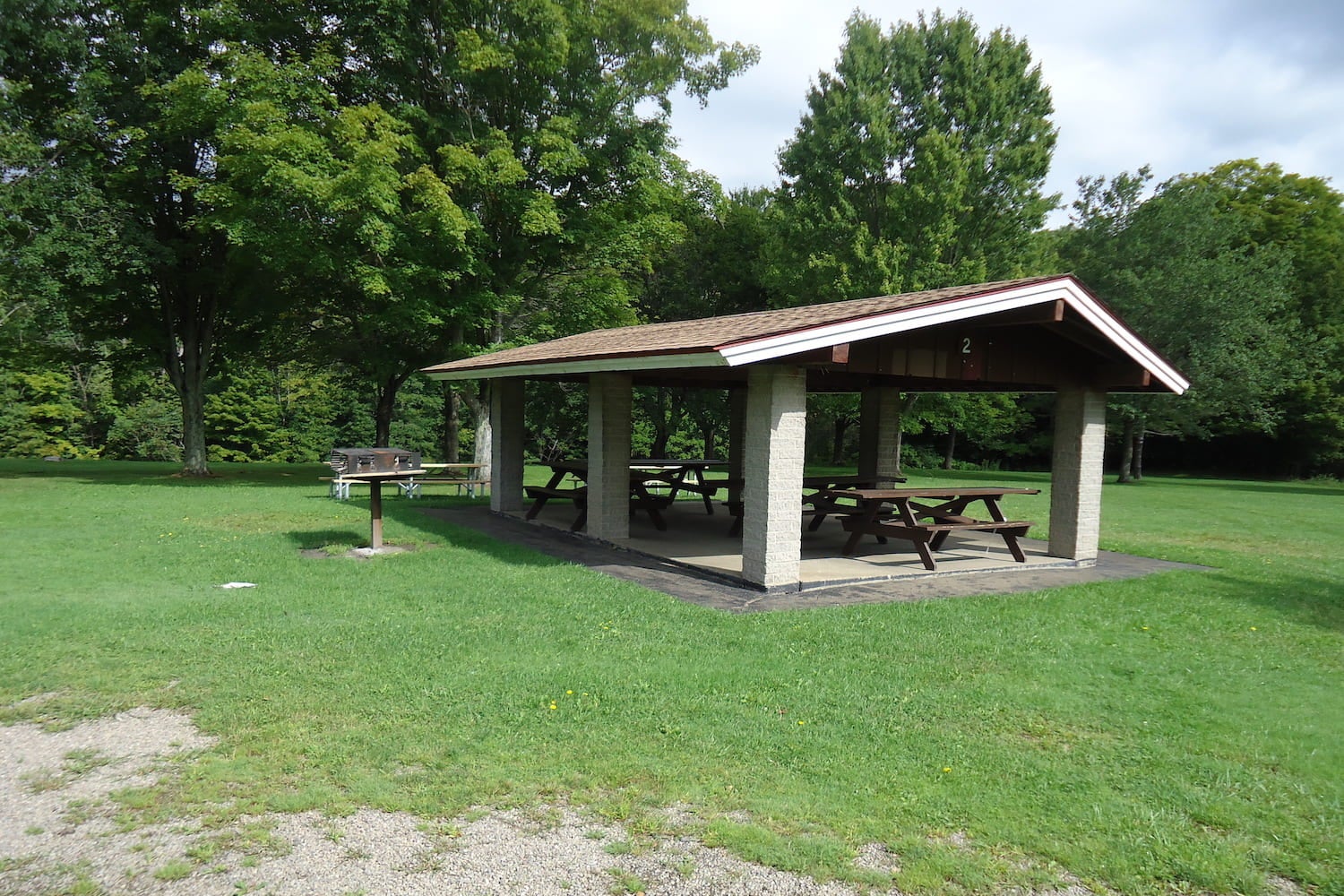 Just outside of Buffalo, Sprague Brook Park is a place full of hidden treasures, charming hiking trails, and enchanting locations teeming with wildlife. The small campground has primitive sites, with a few offering electrical hookups. There are basic amenities, including toilets, showers, a sanitary dump, and picnic tables, but they've recently added an updated playground, tennis courts, and baseball diamonds for recreation.
"Most campsites are a decent size and have electric hook-ups… There is a creek that runs through the state park, which was nice for the kids to splash around in." – Amanda K.
Campground Details:
Price:

$23-30

Number of sites:

123

RV sites:

Yes

Fires allowed:

Yes

Pets allowed:

Yes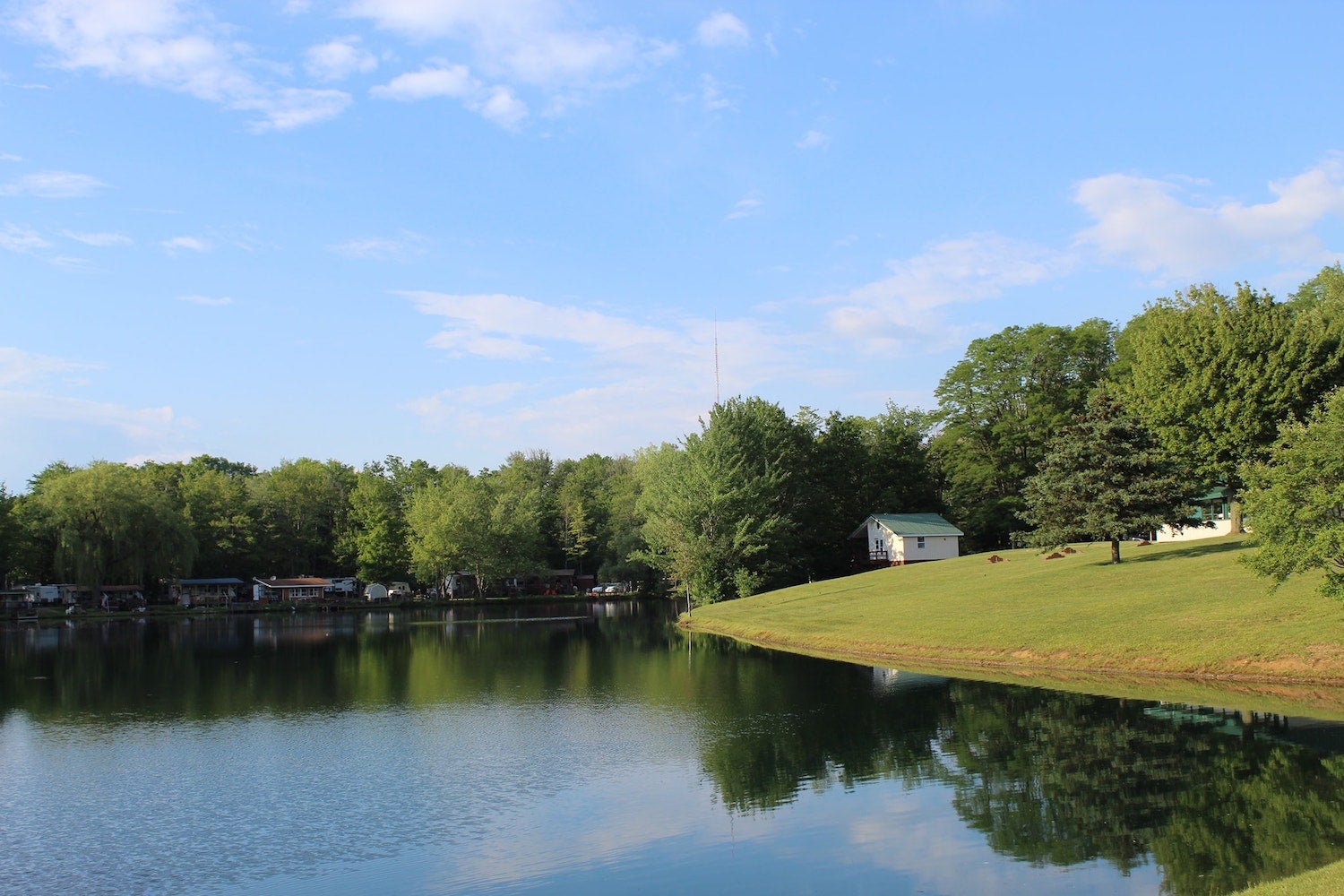 Enjoy camping in style at Colden Lakes Resort. Just 30 minutes from downtown Buffalo, you have access to the bustling nightlife and food culture, while you're still able to explore the natural beauty New York has to offer. The grass and gravel campsites are well-maintained, easy to navigate, and offer full hookups for your convenience. The campgrounds have opportunities for fishing, hiking, boating, and sports, for a fun-filled vacation. 
"Small store, paddle boats, bar, and restaurant. Great place."- M R.
Campground Details:
Price:

$30-50

Number of sites:

150

RV sites:

Yes

Fires allowed:

Yes

Pets allowed:

Yes
Each of these campgrounds represents the best of New York's natural wonders, while still giving you access to Buffalo's many cultural and recreational attractions. For many more fantastic camping destinations in New York, explore the full list on The Dyrt.
---
This article was brought to you by our friends at Midland Radio.


Check out their two-way radios before your next camping trip!
---
Popular Articles: