This article is brought to you by Gregory — check out their excellent selection of high-quality hiking backpacks, backpacking packs, and hydration backpacks!
---
If you live in—or are planning to visit—Asheville, North Carolina, and want to explore all of the natural beauty that the Asheville area has to offer, try camping at one of the many premium campgrounds nearby. So, when the mood strikes and you're ready to escape from the hustle and bustle of city life, we recommend staying at any one of these excellent campgrounds in and around Asheville, North Carolina.
Head southwest out of Asheville, on Interstate 240, for just over 10 miles. And before you know it, you'll find yourself pulling off the highway and into Lake Powhatan Campground. This campground is nestled among leafy, verdant trees near various natural attractions, including the Sliding Rock Waterfall and the Looking Glass Falls.
This campground offers you a choice of more than 70 well-equipped RV/tent sites, and an additional 12 oversized platform tents in the "Hardtimes Loop" section of the park, for those looking for the full glamping experience.
"The bathroom and showers are cleaned well every day and are heated. Book ahead – the guy said they'd been completely full since June." –Nancy
Campground Details:
Price: $24-120
Number of sites: 86
RV sites: Yes
Fires allowed: Yes
Pets allowed: Yes
---
This small, privately-run campground is situated on the banks of the French Broad River, just over 10 miles northwest of Asheville.
The knowledgeable and accommodating host offers generously sized firewood bundles for $10, which you can use in the fire ring that's included at every tent site. Fishing, kayaking, and water sport enthusiasts will love the campground's easy beach access on the neighboring French Broad River. Each of the 12 tent sites includes a large picnic table and fire pit, plus there is one picturesque RV site available right on the riverfront.
"Dean was there to help with any questions we had. Super great guy! We will definitely be back and would recommend Camp Driftwood to anyone looking for a nice, quiet getaway." –Danny T.
Campground Details:
Price: $36-46
Number of sites: 13
RV sites: Yes
Fires allowed: Yes
Pets allowed: Yes
---
If you head onto South Carolina's Highway 11 for about 50 miles southwest of Asheville, you'll find this gorgeous, lush state park.
Enthusiastic walkers and hikers can head out on an adventure in the miles upon miles of woodland trails in and around this park. If you have a keen interest in American history, check out the CCC-built buildings that you can find all over this landscape.
The Table Rock State Park Campground itself has a total of 94 RV and tent camping sites, another 14 renovated cabins, as well as several well-equipped picnic shelters that are perfect for day-use and group gatherings.
"The bathrooms are well-kept, the camp store is handy for almost anything you need and has free wifi and laundry services." –Kasey M.
Campground Details:
Price: $35-75
Number of sites: 108
RV sites: Yes
Fires allowed: Yes
Pets allowed: Yes
---
You'll find this campground around 30 miles southwest of Asheville, surrounded by the cone-bearing conifers of the Pisgah National Forest. The wide selection of walks in the surrounding area is excellent for hiking, from the Art Loeb Trail to the scramble up Looking Glass Rock.
The sites lie under the forest's shade, and water sports enthusiasts will love the nearby tubing and rafting opportunities.
"Our campsite was pretty big, clean, level, and close to the restrooms. This camp was really nice, and we would definitely come back again." –Bret D.
Campground Details:
Price: $24-48
Number of sites: 133
RV sites: Yes
Fires allowed: Yes
Pets allowed: Yes
---
This large campground is situated about 25 miles southwest of Asheville, and offers breathtaking views of the surrounding Appalachian Mountain Range. Mount Pisgah Campground has a total of 127 RV and tent camping sites to choose from. Campground amenities include firewood, hot showers, picnic tables, WiFi, and a nearby market in case you forget or run out of any essentials.
Serious walkers can hike to the peak of Mount Pisgah. Those looking for something more relaxing should take their vehicle along part of the Blue Ridge Highway. This road is world-renowned for passing through areas of stunning natural beauty.
"There were amazing views across the street from the campground. Sites are spaced out and nice. Short walk to the Inn and restaurant down the street and to the trails." –Caleb C.
Campground Details:
Price: $15-25
Number of sites: 127
RV sites: Yes
Fires allowed: Yes
Pets allowed: Yes
---
If you follow Interstate 40 east of Asheville for 15 minutes, you'll come to this secluded, riverside campground.
You can swim, play, and kayak in the nearby Swannanoa River. Those looking to bring home a souvenir will enjoy spending time in the old-fashioned town of Black Mountain. Kids and adults can spend hours in the on-site swimming pool, challenging each other to a game of cornhole, horseshoes, and volleyball, or taking a relaxing spin in the paddleboats.
"The staff takes such great care of this place. Very clean restroom facilities. Strong Wi-Fi (free too) connection, for those of us that work on the road." –Amy M.
Campground Details:
Price: $45-55
Number of sites: 200
RV sites: Yes
Fires allowed: Yes
Pets allowed: Yes
---
Those willing to drive a little further away from Asheville will love this family-friendly, well-equipped spot. If you follow Interstate 40 east for 30 minutes, then Route 221 north, and then ultimately to Blue Ridge Parkway northeast, you'll end up at this picturesque campground.
The 75-minute drive from Asheville is well worth the commute. Each cabin has cable, while the on-site shop provides drinks, food, and wood. The restrooms are well-maintained, and the location is stunning, with a serene lake and 50-foot waterfall nearby.
"We are a tent camping family, so we stayed in Section "A." It was really quiet, everyone was respectful of quiet hours. The bathhouse was very well maintained and clean. Never out of soap or toilet paper – biggest plus were the hot showers!" –Cutler
Campground Details:
Price: $45-75
Number of sites: 144
RV sites: Yes
Fires allowed: Yes
Pets allowed: Yes
Camping in and around Asheville is a refreshing and rejuvenating experience, with a multitude of top-notch campgrounds to choose from.
The 7 campgrounds on this list are some of the most popular destinations, but they just scratch the surface of all the high-quality sites in the region. Click on the following link to see The Dyrt's full list of the best camping near Asheville, North Carolina.
---
This article was brought to you by Gregory.
---
Popular Articles:
---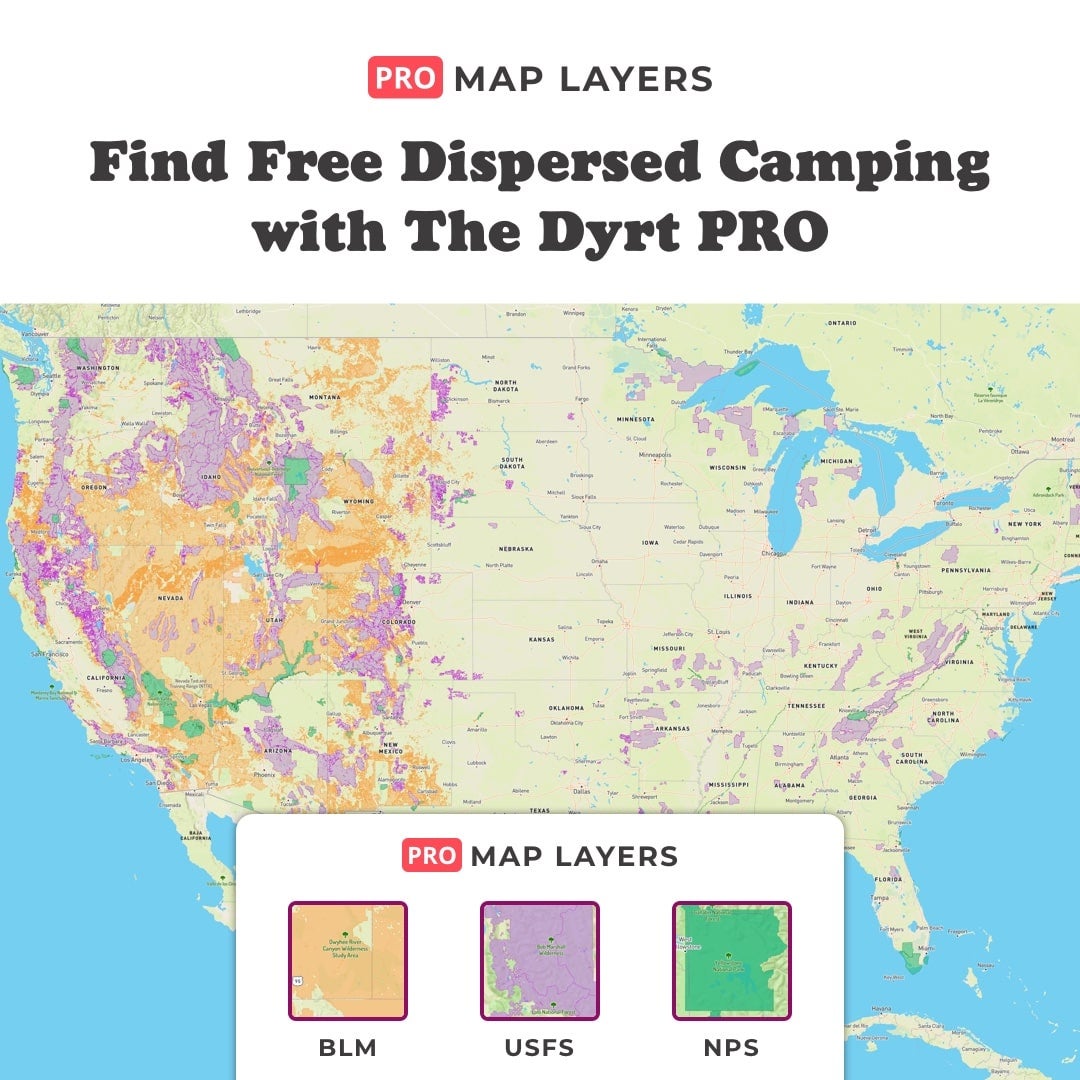 ---