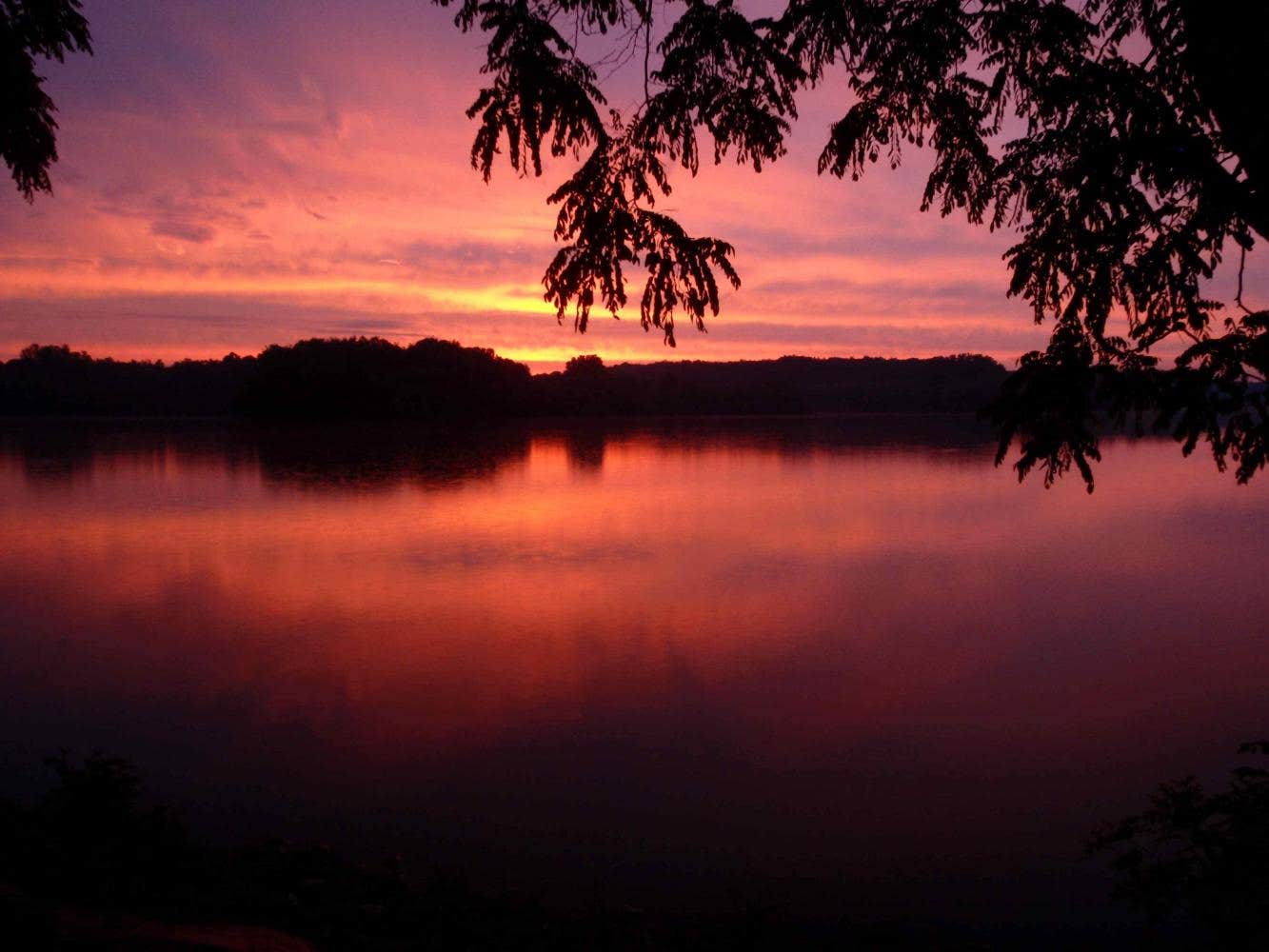 THE BEST RVs CAMPING NEAR
Claylick, Ohio
Top Claylick RVs Campgrounds
Recent RVs Reviews Near Claylick, Ohio
529 Reviews of 97 Claylick, Ohio Campgrounds

We stayed down at the "lake" spots which are not on the lake but quite above it. Our first site was #19, we were even hesitant to park our 23ft camper in it, but we did and then realized that as soon as we try to get in or out of the camper, it was a steep drop down 5ft. All the sites around this…
K
These walk-in tent only sites were level with a decent amount of space. The river (that you can float down) runs right next to the sites. There was a high turnover every night. This was a fun place to camp, with an awesome playground. The showers were hot and clean.
K
This large campground was practically empty. The showers and bathrooms were dated, but fully functional. We enjoyed the trails. Critters were active at night.
K
The tent only sites were quite sloped. There are several trails to explore, and you can walk down the hill to the lake. Campground had nice showers and was quiet.
Called to make reservations for a weekend of camping and was told they only do seasonal camping.
Very easy to find... the campsite was very beautiful, right on the river. We had planned to stay until Saturday, but had to leave just after 2 days.. no fault of the campground. First time I had been camping in almost 30 years....also we didn't have any cell service but I was not expecting it. It…

River Trail Crossing is privately owned, small campground (which we like) but nice and quiet. Sites include tents, small rigs and large pull through sites for big rigs. Sites located on the river are water and electric. Sites off the river have 50 amp and 30 amp. State route 95 runs to the…

This place is awesome so much to do while you are there.

A friend and I were just traveling through Ohio and needed a place to stay. This is an awesome choice for anyone who likes seclusion or needs a quick place to stay, only 15$ a night and three other campsites occupied, we had a great time. Very peaceful and clean, you can tell they take good care of…

Always something for family and dog to do. It was a little chilly this weekend for Memorial Day weekend, so we did not use the pool, it the kids stayed entertained with all of the themed events that took place.
I probably wouldn't select site 20 again, as it is close to the pool and the…
As usual, sites vary in size and flatness. I like the circle with the rentable yurts. Nice woods around, lake is walking distance, some trails. Bathrooms have flush toilets, and showers.
J
We were passing through and just stayed one night. Property was well maintained and host was super friendly! Sites are around a manicured field but with a high "pollinators maze" in the middle that creates too privacy and sound barrier. Only outhouses but they were very clean. Lots of families…

Saltfork is located about 45 minutes from my house, and makes for the perfect overnight trip. 
There are tons of things to do, and lots of space in which to do them. My favorites includes hiking trails, and the lakeside dog park. 
I stay in the primitive camping, it allows for more…
D
This is a RV resort close to a lake with a lot of seasonal campers. It is busy on the weekend but was very quiet during the week. The sites are close, but not unreasonably close. Good mix of pull through and back in and is big rig friendly. Plenty to do for the kids. Pool looks nice, was not open…