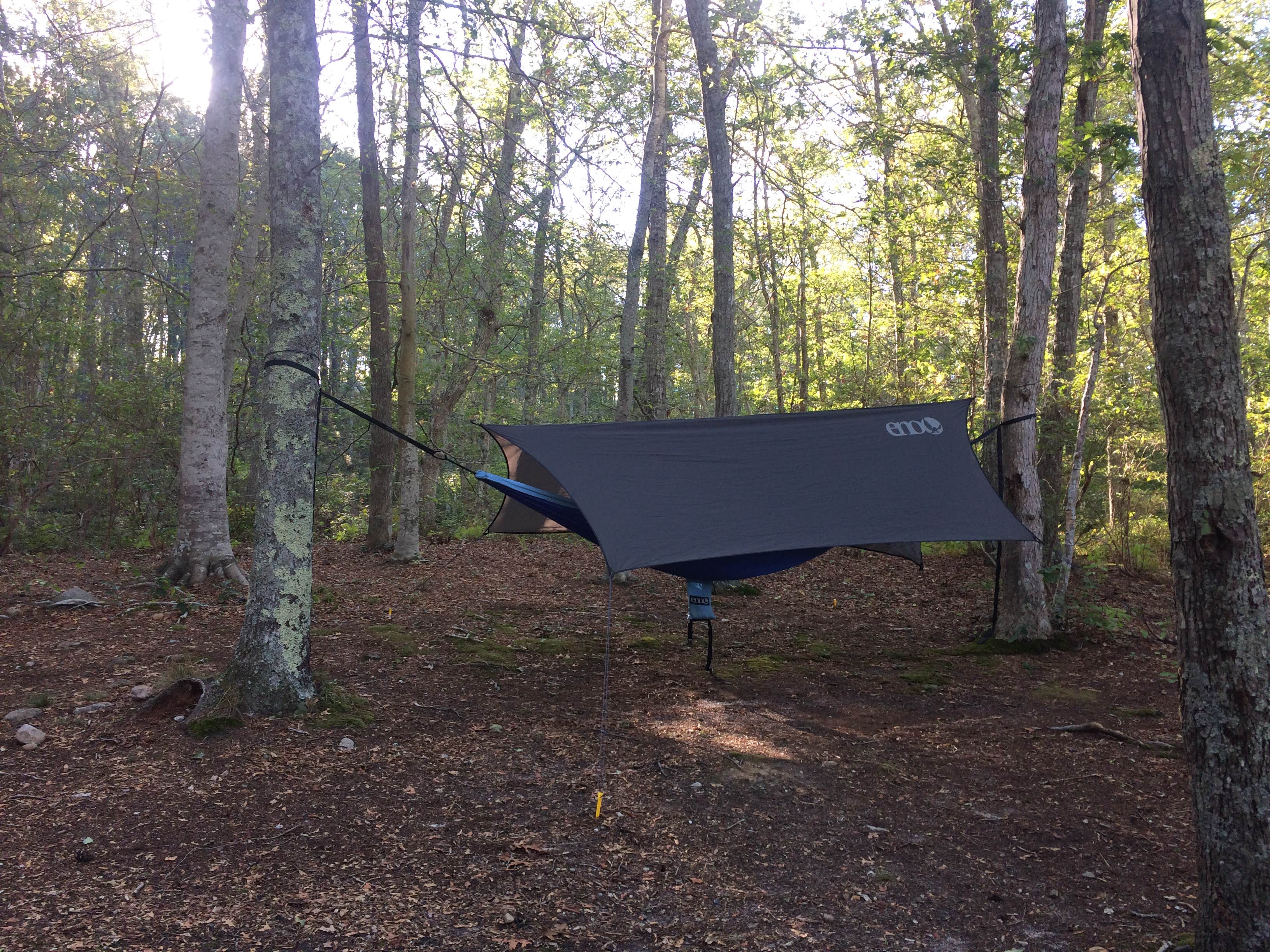 THE BEST Standard (Tent / RV) CAMPING NEAR
Wepua Point, Massachusetts
Top Wepua Point Standard (Tent / RV) Campgrounds
Recent Standard (Tent / RV) Reviews Near Wepua Point, Massachusetts
208 Reviews of 31 Wepua Point, Massachusetts Campgrounds
This campground has EVERYTHING one might want or need. It IS right off an expressway so there's a little traffic noise but the giant sites and quaint stone fire pits make up for that "con". If you are a walker, you'll enjoy the hilly accessible paved roads.

They offer several kinds of sites with or without electricity, all have water. The sites also range in size depending on need.
The office staff is very nice and will set aside your packet if you're arriving after they close.
The sites are well maintained and have a bit of foliage…

The staff here is friendly and helpful whenever you call.
The property itself is in need of updating. The bathrooms work well enough, but they are in need of a significant amount of maintenance.
The sites are kept clean and have water and electric (some may be by powercord). The tent sites do…
There's a parking lot with RVs everywhere (no shrubbery even) and seasonal trailers in disarray. We were camping across from a garbage heap left in front of a seasonal campsite. They are back to back here, closer than any campsite we have stayed at over the last couple years.
While we made the…
Nice campground, but need to get sites away from the backside of the pool, street noise is too loud
U
Dont allow dogs during peak season.
I prefer other parts of MA. This is a nice campground with mostly very large sites. A lot of sites lack privacy. I was on A20 which didn't have any and was in partial sun. Also a lot of earthworm excrement all over ground. Kind of mucky. A Loop has no privacy above #15. B Loop is private on almost…

Lovely campground with good shade and layout. Privately owned and managed - staff very nice. Small camp store at registration office (with firewood) and a slightly larger small market store about a block away. We stayed in campsite 56 and it was lovely - level, clean and shaded. There is a shirt…

We stayed in the premium pull through sites here. The whole campground is gorgeous. You'll notice how clean and quiet it is right when you first arrive. Check in was under a minute; the staff already had everything prepared which made it super simple. The premium sites have no shade and are a…
This is a fine campground, but nothing stands out as well done. They simply have too much going on and nothing is done extremely well. Pool is good, but needs to be refreshed. Mini golf is free, but is a joke of a course. Sites are big enough, but main camping are is packed in for maximum profit…

The campsites are parallel parking pretty much. Our site was sand and broken crumbling pavement, with with a sign that said caution poison ivy, but we did have a double faucet in front of the site. There isn't any trees for shade so the solar panels got plenty of sun and we were able to keep the…

I am conflicted on how to review this campground.  You cannot beat the location.
We positioned ourselves close to a water spigot to refill our fresh water, we had a generator that we were able to use between 7am & 10pm and there is a dump on site- so with an external waste holding tank we…

Really nice little campground. My only complaint is that the sites are very close together but it is the Cape! Facilities and store are clean and nice. Great location, close to beach and bike trail.
This was our first trip in our new camper. I love was extremely happy with this park. We stayed on the A loop with w/e hookup. Our site 8 was spacious with a tent site, 7, perfect for camping in a small group. Our family stayed on site 9 that was very private and we loved how woodsy it was there!…