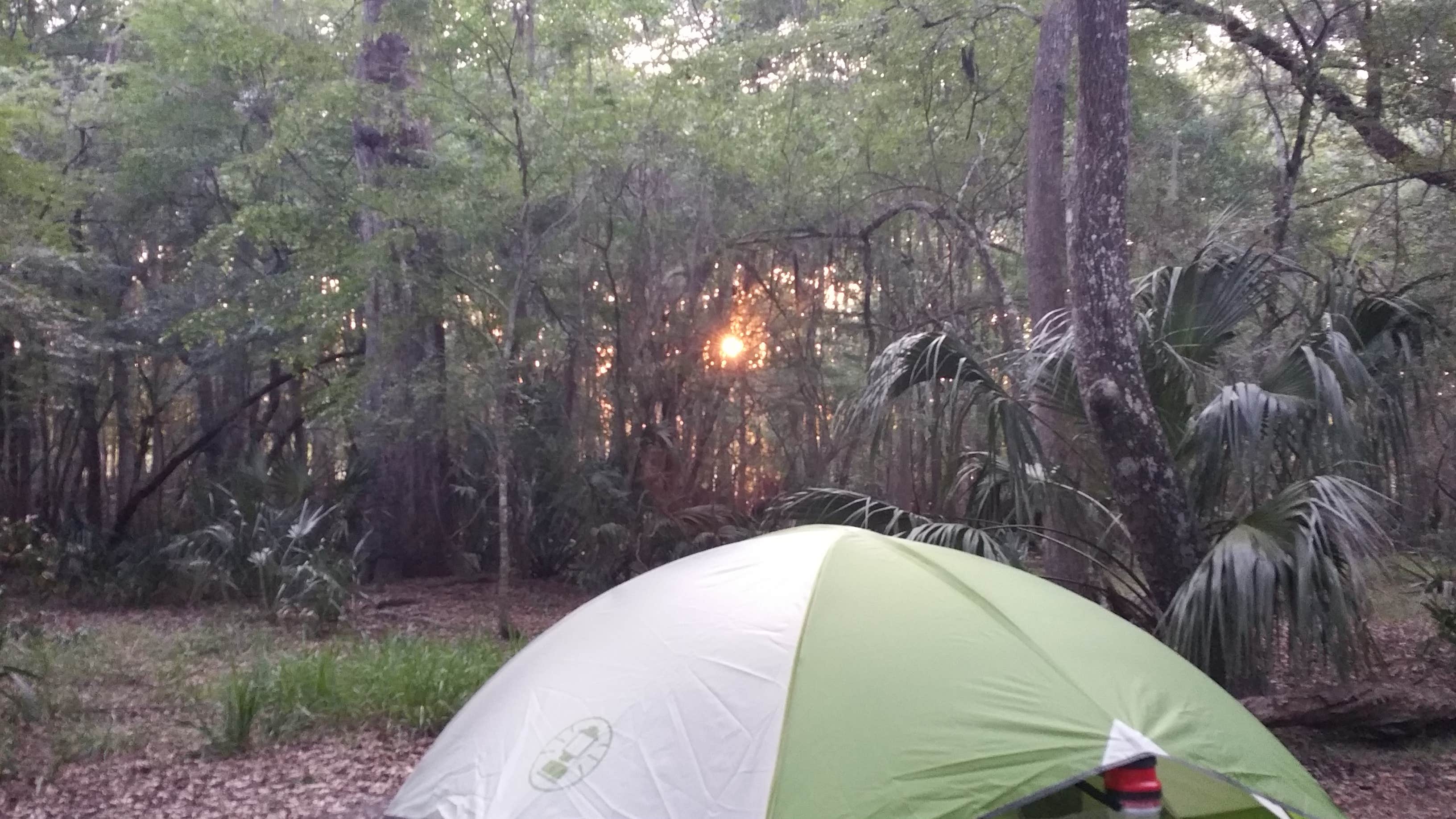 THE BEST Group Sites CAMPING NEAR
Georgiana, Florida
Top Georgiana Group Sites Campgrounds
Recent Group Sites Reviews Near Georgiana, Florida
163 Reviews of 23 Georgiana, Florida Campgrounds
S
We stayed at spot 26. It was tucked back and was private with all the trees and for the most part fairly leveled. Cute little fire pit in the back surrounded by trees and grass. The bathrooms were very clean. The maintenance comes around and picks up trash 2-3x a day so it was never smelly or a…
L
Friendly staff and very attentive Let you pick any available site and will make sure that you are setup ok Next day I received a visit from management to check up on me and to ensure that I was satisfied with the service. I do recommend this camp site to my family and friends.

Very nice state park here. The electric camping sites have water hook ups. I don't have a camper so we just set up tents and luckily the only spot available was a good one. It's mid June and it's HOT! Some sites are spacious and private and others you can see more of your neighbors. We had deer…

Beautiful place, friendly staff, fair price. You can see the big Cruz Liners from here up close.

Generally a high caliper RV park. Closely watched by "Bull" the owner. Orderliness is enforced. Good quality hookups- city water and sewer. Nice little bay on the mosquito coast. Some shrimping, docks, kayaks, piers. Great oyster restaurant down the road: Goodriches".

The tent sites are a little small but most of them are shady and secluded with lots of trees and shrubs between! Good bathroom and shower, and lots of trails to explore, leading to a boat ramp and playground

If your a fisher, you'll love this park. Looking for a beach, not here. Lots of pretty plants and animals.
R
The FamCamp at Patrick is great. They have waterfront sites available. Amazing views watching the sun set in the evening. The view faces west. Ocean beaches are right outside of the gate.

If you're a fisherman, this place will be a good place to relax and talk to your neighbors. The location is great for people who are looking to be close to the airport and theme parks. It's an RV park, but it's one of the nicer ones I've seen.

This place has some great wildlife and is pretty nice in comparison to other RV parks. But, I wouldn't quite call it a resort... other than the pools, hot tub, lake access. It is technically full of amenities but it's still an RV park.

Don't come here, this place is a dump. If you want access to the lake, sure. It'll do. But don't waste your time when there are a ton of other options.

If you're looking for something long term, this isn't bad for the low price. It's an RV park at the end of the day, so just know what you're getting yourself into.
D
We stayed here 4 days in a pull thru as we were arriving at midnight. Our site was provided prior to arrival and check in was easy the next morning. The staff is actually out and present around the campground. All are extremely friendly and helpful. The campground is very clean and tidy. At this…

We had an awesome stay. Very quiet and relaxed. Wasn't much for hiking trails though and the camp groundsman kept finding reasons to come on to our camp and conversate for far to long. Friendly but to much so.