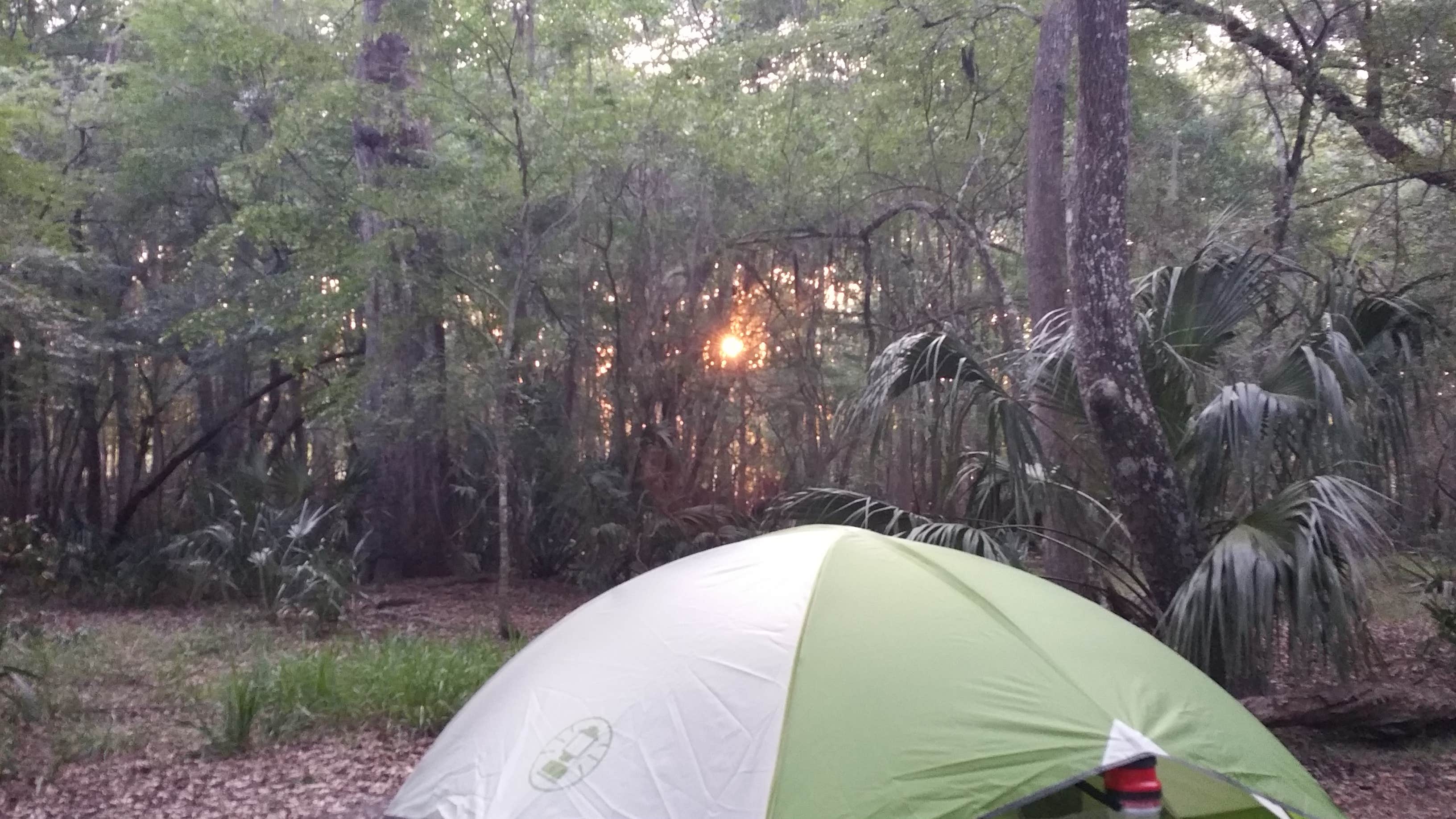 THE BEST Boat-In CAMPING NEAR
Georgiana, Florida
Top Georgiana Boat-In Campgrounds
Recent Boat-In Reviews Near Georgiana, Florida
135 Reviews of 19 Georgiana, Florida Campgrounds
S
sites are small and narrow and nearly impossible to back into because main streets are narrow and full of obstacles (signs and utility posts) that keep you from maneuvering.  Lots of shade and nice views of the river.  We even watched a Falcon 9 launch from the pier.  No cable.  Sites are closely…
S
We stayed at spot 26. It was tucked back and was private with all the trees and for the most part fairly leveled. Cute little fire pit in the back surrounded by trees and grass. The bathrooms were very clean. The maintenance comes around and picks up trash 2-3x a day so it was never smelly or a…
L
Friendly staff and very attentive Let you pick any available site and will make sure that you are setup ok Next day I received a visit from management to check up on me and to ensure that I was satisfied with the service. I do recommend this camp site to my family and friends.

Very nice state park here. The electric camping sites have water hook ups. I don't have a camper so we just set up tents and luckily the only spot available was a good one. It's mid June and it's HOT! Some sites are spacious and private and others you can see more of your neighbors. We had deer…

Beautiful place, friendly staff, fair price. You can see the big Cruz Liners from here up close.

The tent sites are a little small but most of them are shady and secluded with lots of trees and shrubs between! Good bathroom and shower, and lots of trails to explore, leading to a boat ramp and playground

If your a fisher, you'll love this park. Looking for a beach, not here. Lots of pretty plants and animals.

If you're looking for something long term, this isn't bad for the low price. It's an RV park at the end of the day, so just know what you're getting yourself into.

We had an awesome stay. Very quiet and relaxed. Wasn't much for hiking trails though and the camp groundsman kept finding reasons to come on to our camp and conversate for far to long. Friendly but to much so.
We were here for 6 days. Watched Space X Crew 2 launch today. Good view across the water. Campground is nice. Stayed in Site 125. Plenty of room for our 2 golden retriever dogs. Some sites larger than others and some more close than we like. Full hookups. Checking was easy. Have some street…
beautiful and expansive grounds. quiet. perfect fit.

Went in December the residence had golf cart Christmas parade, went to nearby Fort Christmas.  Very nice and relaxing.

We love this campsite. A great place for novice campers! Amenities are great and the campsite is very clean. I wish we could come here more often, but they don't allow dogs.

This review relates to River Ranch RV Resort, which is next to the Westgate property. I would personally not stay at the Westgate RV since it is basically just an open field with RV spots. 
River Ranch RV next door is a beautiful place with fantastic spots. We stayed in spot 323 which had its…