This article about destinations for camping near NYC was brought to you by Primus, makers of camp cooking gear that's as functional as it is fun. With portable cooking stations like their Onja stove, taking the train to your campground while carrying gear has never been easier.
---
According to U.S. census data, less than 50 percent of New Yorkers own cars. If you look at exclusively Manhattan residents, the percentage falls below 25 percent. Many New York City residents who were born in Manhattan don't even possess a driver's license. But, despite this lack of car ownership, New Yorkers still love to escape the city when they can, heading for outdoor adventure and camping near NYC.
How to Go Weekend Camping near NYC (Without a Car)
As any New Yorker will tell you, one of the most common ways to travel around the metro area is by train. Metro-North, NJ Transit, and Long Island Rail Road (LIRR) train systems all have multiple trains leaving (and coming into) the city every day, meaning you can hop on board any day and get out of the bustle in no time.
NYC Train Information
If you're traveling anytime on a weekend day, you'll pay the off-peak fare. If you take the train departing NYC on Friday evening between 4:00pm and 8:00pm, the fare is a peak one and more expensive. Tickets always cost more on the train than at the station. You can also now purchase tickets using the MTA app.
NJ Transit Trains—which have destinations on the west side of the Hudson River—and LIRR trains leave NYC from Penn Station. MetroNorth trains—whose destinations are on the east side of the Hudson—leave from Grand Central Station. For train schedules, visit the MTA site here for Metro-North/NJ Transit and here for LIRR schedules.
Camping Near NYC
The Dyrt's community of campers has some recommendations on weekend destinations for camping near NYC, all of which can be reached by hopping on a train (or ferry). Check them out below.
Camping There
Harriman State Park, the second largest in the entire New York State Parks system and a popular choice for camping near NYC, has 200 miles of hiking trails, multiple public camping areas, dozens of group camps and backcountry options.

The the most popular option of the public areas, Beaver Pond Campground has RV and tent sites available with showers and restrooms, and access to the best hiking, fishing and swimming in the park. During the summer, Beaver Pond fills up quickly; therefore, if you're in search of a quiet, private, camping experience, plan around the crowds. For those looking for a more rustic stay, Sebago Cabin Camp on the shores of Lake Sebago in the park's center, offers old-fashioned wood cabins for rent.
Group camping is only available to organizations, intended primarily as a resource for groups of urban dwellers to get their first experience camping in nature. The group camps all provide a dining hall, recreation building, tent platforms (and some cabins), and water facilities. For the backcountry enthusiasts, there are numerous shelters and lean-tos scattered along the many trails that criss-cross the park, you can even find some on the nearby stretch of the Appalachian Trail.
Getting There
Being one of NYC's most popular camping destinations, Harriman State Park is very accessible and train-friendly. On weekend mornings during the peak of camping season (early July to late October) campers can take the Northeast Corridor Train (NJ Transit) from Penn Station to Tuxedo. From there, a shuttle bus runs into Harriman Park. The bus costs $5.00 and the train fare is $14.00 one way off peak. Since there is no return bus, campers must hike back to the train station or arrange for a taxi to pick them up.
Other transit options include a trip to Suffern Station, which lets passengers off near the Suffern-Bear Mountain Trail. To reach the trailhead from the train station, walk northwest on Route 22, also known as Orange Avenue. The road becomes Route 59 as you go under the New York State Thruway overpass. After about 500 feet, you'll see the start of the trail on the right (it'll be a steep uphill).
Most of the camping in Harriman is more backcountry-esque. Hike in, set up camp, move to a new spot and so on. Beautiful area with great hiking trails. Good for all seasons! – The Dyrt camper Victoria D.
camp here
---
Camping there
Camping near NYC means more than just going north or south of the city. Hither Hills State Park, located east of the city at the end of Long Island, has 189 sites for campers to chose from. The campground has direct beach access, a playground, and a well stocked general store for anything you may have forgotten to bring along.
One thing to note about the uber-popular Hither Hills State Park is that its almost always booked solid for months. Camping fees are $35.00 per night for New York State residents and $70.00 per night for non-residents.
No motor homes, pop-ups, or trailers allowed in the parking lot Fridays through Sundays.
Getting there
Take the LIRR—about 150 miles from Penn Station total—to Montauk, all the way out to the tip of the island. A one-way, off-peak fare will cost you $21.25. From the Montauk Train station, campers can either walk about four and a half miles to the park entrance or take a taxi—some usually idle in the nearby LIRR parking lot to meet arriving trains.
"This campsite is amazing! I booked it last year a month in advance out of pure luck and it still is one of the best camping trips I've had!" —The Dyrt camper Nicolette D.
"Just north of the Hamptons and south of the tip of long island Montauk, lies Hither Hills State Park. This place is a great way to experience both at an affordable lodging rate!" —The Dyrt camper Megan B.
Camp Here
---
Camping There
Another great camping spot near NYC—and on Long Island—is Wildwood State Park. With about 600 acres of protected hardwood forest, Wildwood State Park overlooks the Long Island Sound and is perfect for a weekend fishing, hiking and camping trip. There are 322 tent and trailer sites, as well as cozy cottages for those looking to keep some city comforts with them. Nightly camping fees range from $18.00 to $34.00 per night, plus an additional $5.00 per night for non-New York state residents.
One-bedroom cottages rent for $175.00 to $200.00 per night while two-bedroom ones go for $225.00 to $250.00 per night.
Getting There
To get out of the urban sprawl and into Wildwood's trees, take the LIRR to Riverhead, a $21.25 fare, on the North Shore. From the Riverhead Train Station, Wildwood is about 10 miles so you'll want to take a taxi—or walk if you're feeling energetic.
There aren't tons of trains out to Riverhead. The first one on Saturdays, and the only morning one, leaves Penn Station at 8:12 and arrives at 10:25. Schedules do sometimes change, so always double check before you head out.
"Close to the Hamptons and Fire Island National Seashore. A great family campsite right on the Long Island Sound." –The Dyrt camper Megan B.
"This site gives you the North Shore experience with high bluffs, sandy calm beaches along the Long Island Sound, and views of CT across the water." –The Dyrt camper Amber A.
camp here
---
Camping There
Clarence Fahnestock Memorial State Park currently is closed for the season, due to construction work on the park's water system. The park plans to reopen in spring of 2019 with a new water system in full operation.
The park, located in  offers eighty available campsites, each with a picnic table and fire ring. Many of the sites are in and around the alcoves formed by rock ridges, making for some wonderful quiet and privacy. There are centrally located restrooms and showers.
Getting There
Clarence Fahnestock Memorial State Park requires a MetroNorth train ride to Cold Spring, then a taxi ride to the park. Cold Spring is on the Hudson Line, one of the more popular routes to and from the city so train departures and arrivals are quite frequent. Tickets from Grand Central cost $14.50 during off-peak travel times.
"This is one of my favorite places to go camping with friends. It is so close to the city and has easy access to all the wonderful things in the area. Try and go ahead and reserve in advance a private site, otherwise the group sites are great for meeting new people." –The Dyrt camper Asher K.
camp here
---
Getting There
The Metro-North train to Poughkeepsie will get you pretty close to Mills Norrie State Park.
From the Poughkeepsie train station, it's about a 10- mile taxi ride. Poughkeepsie is the last stop on that popular Hudson Line so there are frequent trains to and from NYC. Off peak tickets are $18.50 one way.
Poughkeepsie is one of the bigger train stations with numerous stores and restaurants right off the parking lot. Taxis are easy to find out front. Ask the driver for a number to call if you want to get picked up after your camping adventure.
Camping There
Mills Norrie State Park is actually two parks right next to each other; Margaret Lewis Norrie State Park and Ogden Mills and Livingston Mills Memorial State Park. All together, they occupy 1,000 acres of land.
There are 46 campsites and 10 cabins situated in the woods near the Hudson River. Camping and cabin check-in is at 85 Campground Hill, Staatsburg, NY. A sign on Old Post Road marks the entrance for Margaret Norrie State Park.
Campsites cost $15.00 to $19.00 per night. Cabins rent for $94.50 per night.
We stayed in lot 109, which was perfect. We followed a really faint trail through the trees and came to a ledge overlooking the Hudson River. Took our few beers and hung out there instead of our camping spot to watch the sunset. – The Dyrt camper Larissa C.
camp here
---
Getting There
Floyd Bennett Field, one of three Gateway National Recreation Areas in the five boroughs of New York City, offers camping near NYC without ever really leaving NYC.
You can even use your NYC subway metrocard to get there. Take the 2 train, or the 5 train during rush hours, to the Flatbush/Nostrand Avenue stop. Another option is the A or S train out to the Rockaway Park/Beach 116 stop. From either of these, catch the Q35 bus to the park entrance. A single subway ride currently costs $2.75.
A current list of metrocard fares can be found here.
Camping There
Floyd Bennett Field, New York's first municipal airport, is part of the larger Jamaica Bay Unit that includes Fort Tilden, Jacob Riss Beach, and the Jamaica Bay Wildlife Refuge.
All three of the Gateway Recreation Areas share history and stories of defending America's largest port. They are all part of the gateway to NYC.
Floyd Bennett Field has 32 tent sites and 9 RV parking sites. Camping rates are $30.00 per night. Only six people are permitted per site. There is a camp store, showers, and restroom facilities.
With views from the campsite looking out to the sea, the skyline of NYC on the left & NJ on the right, it was awe inspiring and, the sunset was a real treat!! – The Dyrt camper Susan B.
And who would've thought in brooklyn of all places. Easy to book and get to. – The Dyrt camper Erich M. 
camp here
---
Getting There
Croton Point Park, located on a peninsula jutting out into the Hudson River in Westchester, offers some great camping near NYC.
To reach the 508 acre park, take the Metro-North train from Grand Central Station to Croton-Harmon. From the Croton-Harmon train station, walk about a mile and half towards the river to the park, crossing over the railroad tracks. Croton-Harmon, on the Hudson Line, costs $10.75 one-way from Grand Central Station.
Camping There
Croton Point Park has tent sites as well as cabins for rent. Limited winter camping is allowed in select RV sites. Tent sites cost $30.00 per night with a Westchester County Park pass and $50.00 per night without one. Cabin rental fees range from $65.00 to $125.00 per night depending on size and amenities.
No pets are allowed in the cabins or other park buildings.
Clean park with a place to swim but only within buoys and when a life guard is present. – The Dyrt camper Isabel L.
amp here
---
Camping There
Wilderness and backcountry campers with reservations and permits ($20.00) can pitch their tents in the Otis Pike High Dune Wilderness Area on the east end of Fire Island. There are two zones, the east and west, both accessible via the Watch Hill Family Campground.
Campers can also reach the Otis Pike area by hiking from Davis Park.
Watch Hill has a visitor center, marina, general store, ocean beach, showers, and bathhouse. There are twenty-eight sand sites for tent camping.
Getting There
To get to Fire Island and some sand dune camping near NYC, take the LIRR from Penn Station to Patchogue. From Patchogue, catch the Watch Hill or Davis Park ferries. Ferry rides cost $10.00 and the LIRR fare to Patchogue is $13.75 one way (off peak).
From the Watch Hill ferry dock it's about a half mile hike to the family campground or a one and a half to five mile hike into the backcountry wilderness camping zones. Ferry service to Watch Hill slows down (or stops altogether in the fall). The Davis Park Ferry is also an option though it means a longer hike to the camping areas.
Camp Here
---
Getting There
Like Floyd Bennett Field, Camp Rockaway provides a great getaway for camping near NYC without ever leaving the city. It's a just a short trip from New York City by subway, bus, car, or bike.
Subway commuters can take the A and the S trains to the Rockaway Park Station, and then transfer to the Q22 and Q35 buses to Jacob Riis Park. If you're driving in from the west, take the Gil Hodges Bridge and follow signs for Riis Park / Far Rockaway. Easterly departing drivers should take the Cross Bay Bridge and take the Riis park exit. No matter where you're coming from, Camp Rockaway recommends parking in the eastern section of the parking lot, next to the large "To Beach" sign.
Camping There
Rockaway campers will enjoy beachside 10′ x 12′ canvas wall tents, each outfitted with everything you need for a cozy stay. As their website says, "all you need to bring is your overnight bag," because each tent has it's own queen bed, linens, lights, and even a cell phone charging station.
If you're bringing children, Camp Rockaway rents out fully kitted out cots. Alongside your complimentary sleeping bag, liner, and pillow, each cot rental features a free s'mores pack.
Camp Here
---
This article about destinations for camping near NYC was brought to you by Primus, makers of portable camping stoves to keep your gourmet streak going, even on a camping trip.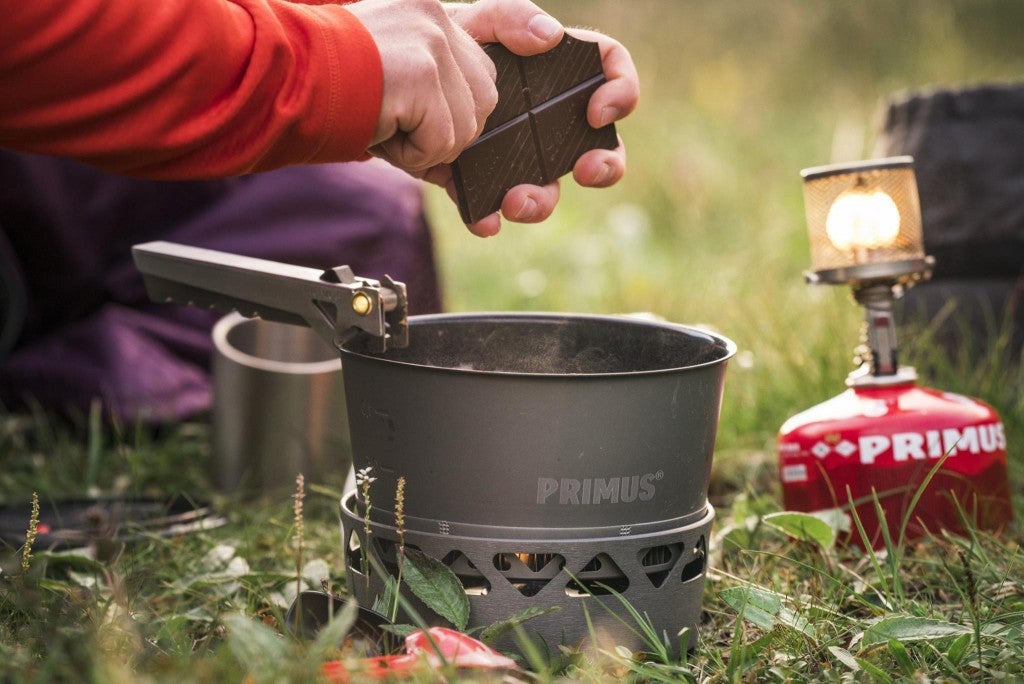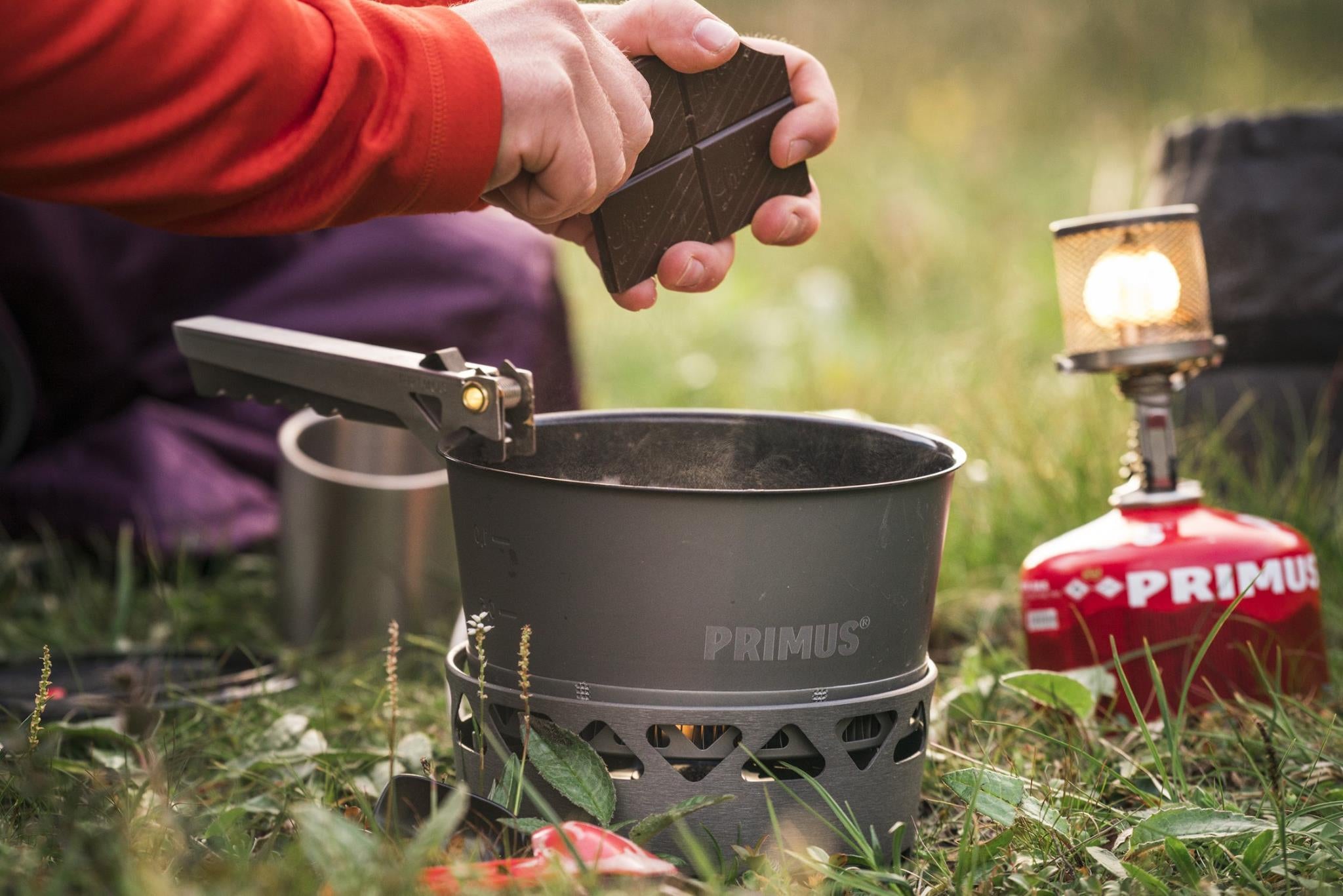 ---
Related Campgrounds:
Popular Articles: