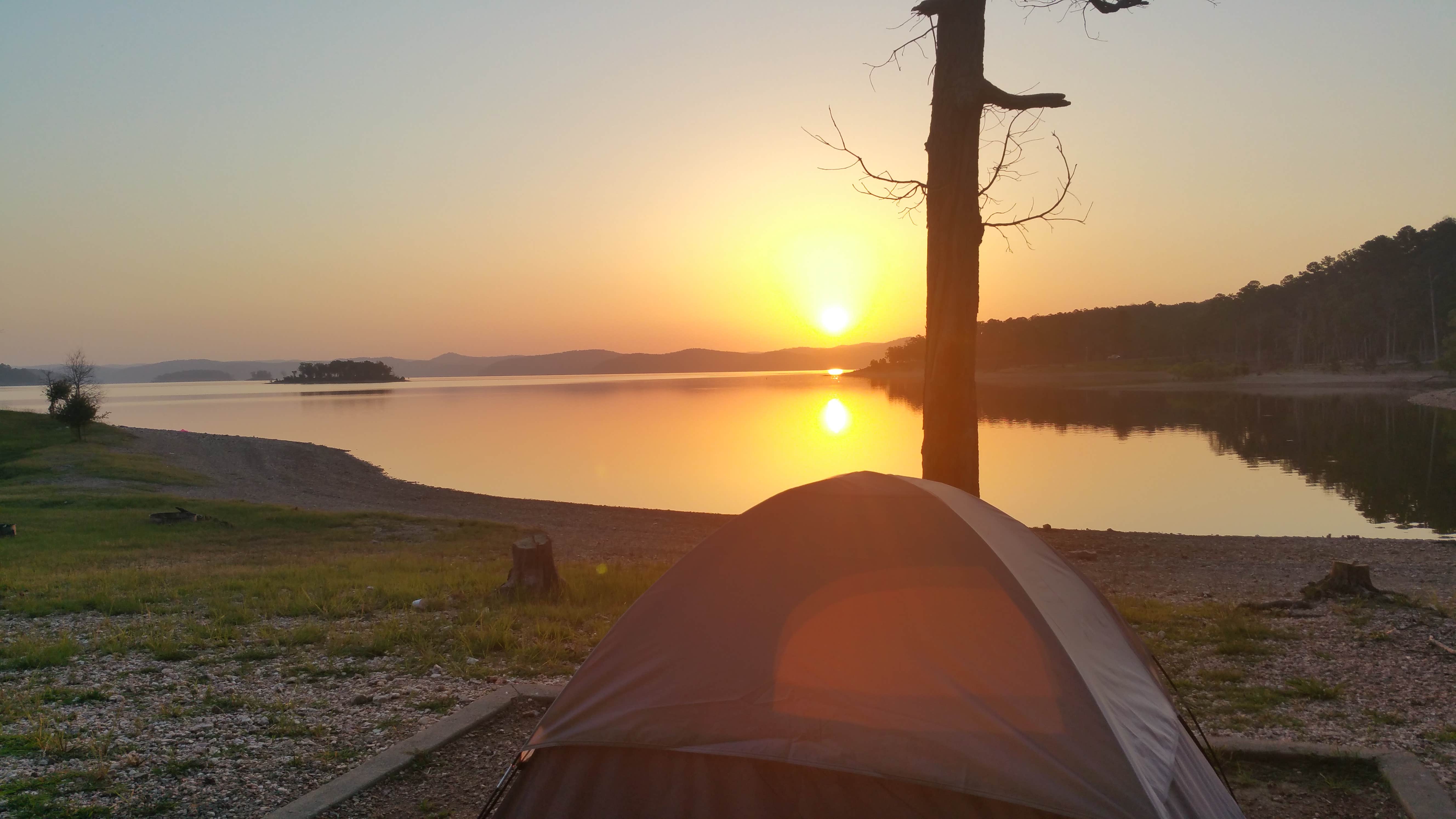 THE BEST Equestrian CAMPING NEAR
Kellyville, Oklahoma
Top Kellyville Equestrian Campgrounds
Recent Equestrian Reviews Near Kellyville, Oklahoma
77 Reviews of 7 Kellyville, Oklahoma Campgrounds

rick and church are great to work with. it's a small campground with full hookups. shower house is clean and nice size. with a small game room with pool table.
Decent campground with lots of sites with decent space. There is a marina there and beach area. Nice covered picnic benches along the shore. Some sites also have covered picnic tables.
Biggest negative was that Bathrooms are sparse and we didn't have soap the entire weekend.
Pretty typical state park camping. Camping loops with nice pull in sites. A variety of people camping in tents & RVs. Electric at most sites. One loop had vault toilets with potable water access. The main loop a restroom with showers, flush toilets, and potable water. There's a seasonal…
D
We did some recon of this site as a potential stop, only find that the site was closed.

My reservation was partially cancelled. I called and asked for information. The campground Karen rudely refused to reveal the reason or predict future administration decisions.
Also hard to use their. Internet based reservation system when you are traveling in mostly poor coverage areas.

Our girls had a blast there! For first timers, this place is great! Quiet, relaxing, and a nice hatchery/hiking area!
We tent camped in Campground 3 at lot 168. We are more of the hiker, woodsy, adventure type people. If I would have known better I would have chosen Campground 1 for tent camping, as it seemed less groomed. Campground 1 was tucked up in an inlet that went back into the valley. It dead ends at a…

Not my favorite of all parks but also not one to miss. Roaring river state park has a working trout fish hatchery. You can walk the holding tanks and feed the trout from baby to ready to be released into the river. There is also a cave you can walk in where you'll find a pool of water that goes…

Just pulled up. Site 004. Site literally backs up to someone's back yard. View is if old shed, roof tin, camper shells—all the things you'd store behind your house. It's also a double spot. NO PRIVACY. Odd parking angles. Fire ring on one spot—literally on the other side of the concrete Parker…

The lake itself is worth it, and the pine grove with the trail was pleasant, but the sites were cramped and unlevel and the map was difficult to read and not to scale. We'll be back, but we know what to expect

This site is the largest most spacious COE Site on Beaver Lake.  Very large camp sites with easy access to the water.. 2 launch ramps for boats, marina on site.  Good access to town and great food at Monte Ne Inn .. newly remodeled sites along the waters edge as well.

Site is the largest on Beaver Lake, plenty of room for large vehicles or trailers .. 2 launch ramps for boats.  Close to a Rogers and close to great food. Be sure to check the power capabilities and most sites may not have sewer . Overall beautiful facility.

We recently stayed here for thr first time and we can't wait to go back! Our camp attendants were amazing! The river is striking. Everyone is so friendly. We hiked, fished, swam, and enjoyed the nature center (2 kids 3 dogs). We are anxious to ckme back during different seasons to watch Natures…

I grew up 30 miles from RR.. over the years I have camped or visited here it has grown and in some cases gotten a little crowded, but with good reason, it's a beautiful and fun site with lots to do in and around the park area. From wishing to ORV to hiking to lake access it's an all around fun…