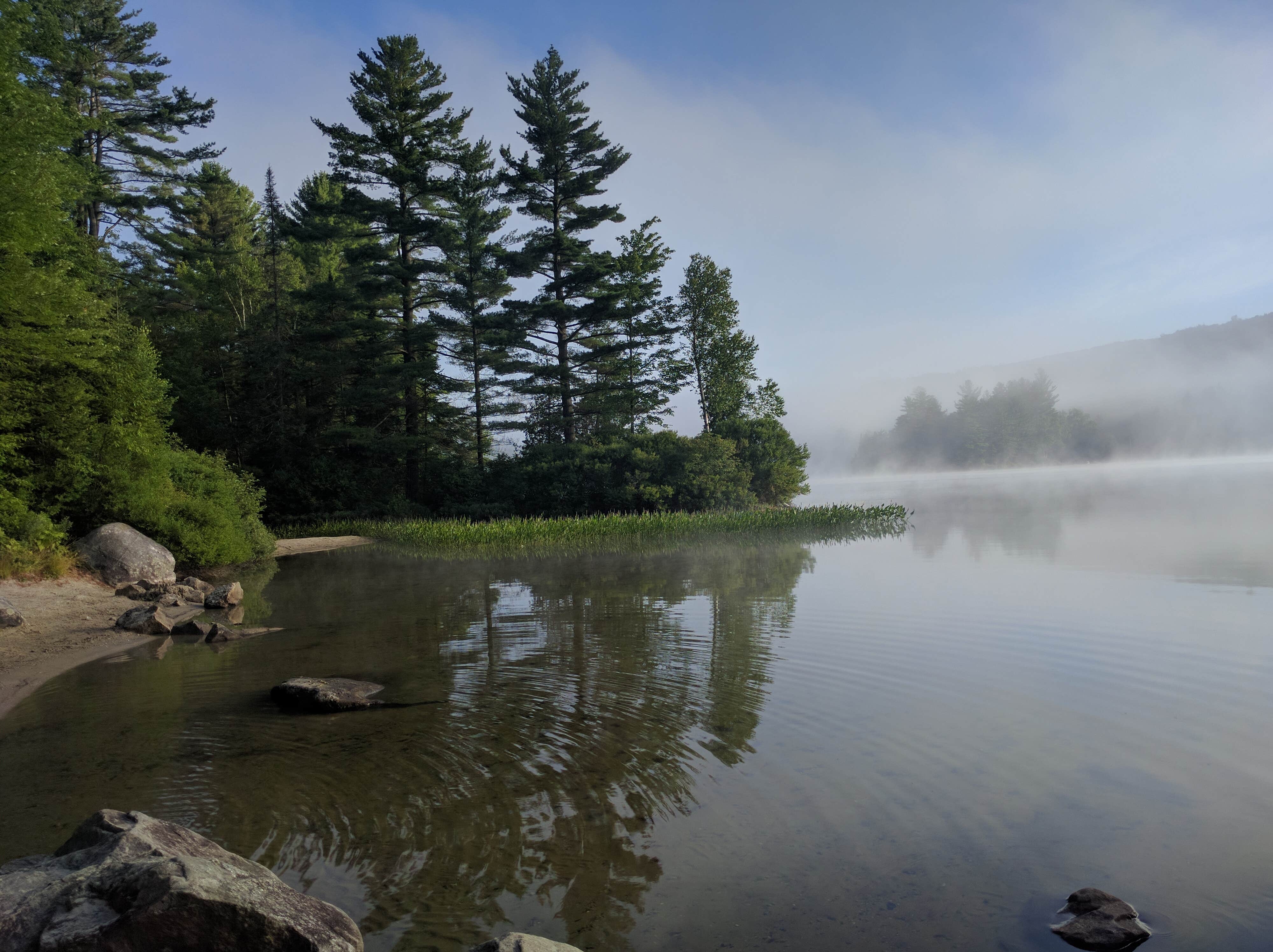 THE BEST Boat-In CAMPING NEAR
Brookside, Vermont
Top Brookside Boat-In Campgrounds
Recent Boat-In Reviews Near Brookside, Vermont
101 Reviews of 23 Brookside, Vermont Campgrounds

   I recently stayed at site 1A over the Memorial day weekend(Late May/Early June). After a very quick checkin at the Park office, I headed out to my site. The site features a 200ft(60yd) hike in on a rustic trail. At the end of the trail you are greeted with a nice private site, and an equally…

We spent one night at Site 11. Check in was simple and quick, Ranger was friendly and helpful. We were able to purchase firewood on site. Our site was waterfront and shared a small beach/kayak launch with the neighboring site. Sites are a little bit close, but feel much more private thanks to the…

Great campground without internet, or a way to pay with your card. The host was so scared of my MEDICAL SERVICE DOG he made us leave. he seems to think he was mauled in another lifetime.

Okay so. My friend and I were desperately looking for a place to spend the weekend, and with Covid making it a little more difficult to rely on walking in and finding a campsite, we made a blind reservation for site 8 on Grout pond. Here's what we wish we knew before hand: 
Although BEAUTIFUL,…

My husband and I enjoyed our stay so much, we can't wait to return in a couple months. The staff are very friendly and accommodating. They keep the place maintained well and very clean. We are tent campers so the number of RVs was overwhelming, but it was much quieter than expected. People were…


It nice fishing great cabins nice place

We went memorial day weekend few years ago, busy holiday of young teens partying. Park staff tried their best, but other campers definitely took away from our stay. Loud throughout. Our site was fairly far from services, long run with small kids in the middle of the night. Not our favorite place,…
I have yet to stay here, but I have explored and walked the camp and ate lunch at the beach.  
What I saw was nice, it is a rustic campground with NFS rangers checking in once in a while.  The sites are well dispersed and private.
I'm excited to camp here next season.

We used this as a base camp for doing some day hikes nearby. Bathrooms were clean, it was pretty quiet, and most of the sites were separated by 10-20 feet of trees. The sites are not big, but easily fit 2 cars, 2 tents, and still had plenty of room around the fire ring. The lake was also a great…


Great sites, clean and private as you can be. Beautiful lake below us and only a short walk.

We stayed on T67 over Labor Day weekend. This was listed as a prime waterfront site, which is what we look for so that we can launch our kayaks from our site. The map showed a short trail to the water, but it was a 40 foot drop in elevation. We still managed to get our boats down there and lock…

Most wonderful place! Has an awesome spot to go paddle boarding or kayaking! In fact you can load up your water vessel and go across the lake to your campsite! We had 30mph winds and luckily the platforms had tie downs!! Lots of trails here at this campsite!
Sites along the river, pull thrus in the field, shaded along the edge of the field, completely wooded area towards the end of the campground. Playground, volleyball, horseshoes, game room. Kayaks and canoes for rent. Nice trail to let the dogs go off leash and get their energy out. Fire pits have a…