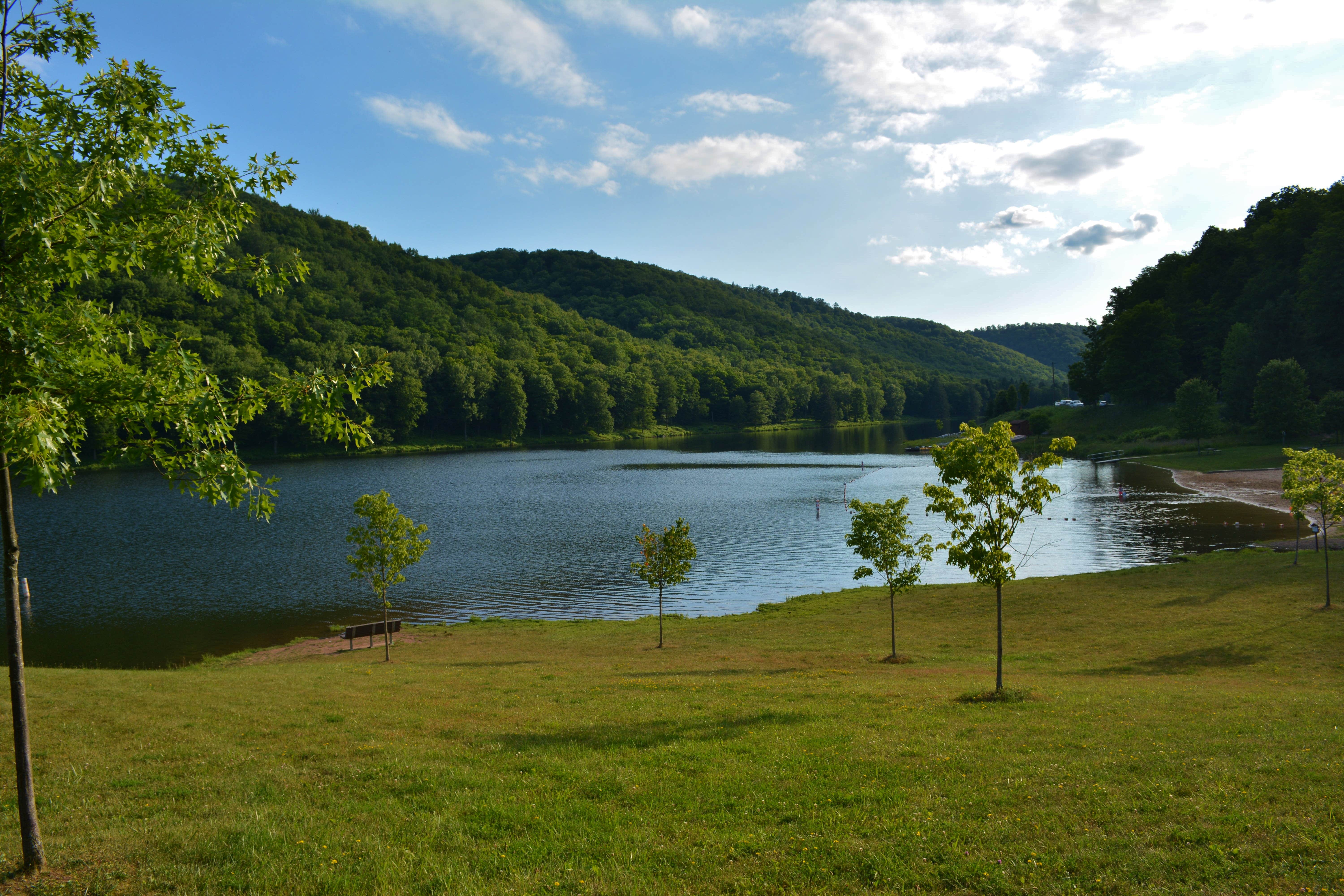 THE BEST Boat-In CAMPING NEAR
Echo Reach, Pennsylvania
Top Echo Reach Boat-In Campgrounds
Recent Boat-In Reviews Near Echo Reach, Pennsylvania
234 Reviews of 30 Echo Reach, Pennsylvania Campgrounds

Good fishing and nice trails Nice campsites, some big enough for trailers. Bathrooms were very clean
R
I have camped here on many occasions for Over ten years, beginning when I only had a tent. Then with a camper van, and now an RV. I love the water views, The sites are large, many have nice mix of sun and shade. You can launch your kayak easily from the shore.
I can not speak to the condition…
Z
I stayed at turkey swamp for just one night we had to pack it in early because a storm was rolling in but otherwise a great campground! we hiked one of the few trails in the morning and it was clean and well marked. we kayaked after that and the one thing that wasnt very great was that we brought…

This kid friendly campsite allowed our family plenty of entertainment. Everything was within close walking distance and the staff were extremely helpful. Pool and bathrooms were very clean. The playground was in great shape and the mini golf and rock mining were the perfect activities for my 10 and…
Used this very clean county park numerous times. Pull through sites are well spaced and private and each has permanent trash and recycling bins with bag provided, water, AC power, table and a post for a lantern. There's a pond for kayaking, playground and archery range. Bathrooms are dated looking…

Really nice spot to camp very peaceful and quit. Gorgeous sunset, Beautiful views. Really helpful people at the office. Would definitely recommend to come check it out for yourself.
Clean, quiet, lots of activities for both children and adults, and overall a great campground.

Check in was smooth and informative. Arrived at the site only to find food (hotdogs, buns, carrot sticks) and garbage (drink box straw wrappers, cigarette butts, candy wrappers, food packaging) spread thru out the site. There was large dead limbs and branches over the only level area. I like to…
Went during the week, there were 4 sites taken adjacent to me, the rest of the campsite barely had anyone. Unfortunately 2 of them were taken by a large family group who were pretty loud until midnight - no fault of the campsite, just note that this place will have a higher frequency of this type…
Great nice family camp ground
M
A lot to do for the kids and fishing for the hubby also close to home would always recommend
m
Atsion cabins are excellent rustic cabins situated directly on the water. They come in a variety of sizes accommodating up to 7 or 8 people.
They must be reserved in advance and a multiple night rental is necessary. They book quickly during the busy season. However, we rented for Halloween…
m
Wharton State Forest Batona Campground has some of the best trails I've hiked.
Downside is the campsite is tight. You must camp in designated spots and reserve online. Not much distance between sites.
However, with the amount of outdoor activities there really is no reason to stay idle in the…
Z
ive been coming to this camp ground since i was a little kid, and now a grown adult nothing has changed! this campground needs some updates to the bath house and even to the store but overall it isnt terrible and i will be back again next year