This article about camping near Albuquerque is brought to you by Gregory. Their hiking backpacks are super high-quality, durable, reliable, and filled with cutting edge technology. You really can't go wrong with a Gregory pack. 
---
Camping near Albuquerque offers gorgeous, austere views of the Sandia Mountains' mesas and peaks. Visitors will enjoy the stunning views that surround the great campgrounds in this area, all while being just a stone's throw from the city. Whether you choose a spot with all the modern amenities or prefer to rough it, you won't be disappointed with these great high-desert camping spots near Albuquerque. Here's our 7 favorite campgrounds near Albuquerque:
The Best Camping Near Albuquerque
Fifty-one miles from Albuquerque, New Mexico, is an angler's paradise. Cochiti Lake Campground is situated on the shores of the Rio Grande River, and lies on land of the Pueblo de Cochiti Nation. The campground is mid-sized with drinking water and a dumping station on site.
Even as temperatures begin to drop after summer, the fun doesn't end once winter hits. In fact, the Cochiti Lake area has awesome snow-shoeing and cross-country skiing trails. If you're planning on making a trip here, we hear that the Tent Rock Monument is not to be missed.
"This Corps of Engineers-managed lake has water and electricity at most sites and 2 on-site dump stations. Restrooms with showers are always clean and ready."– Thomas S.
Campground Details:
Price: $5-20
Number of sites: 80
RV sites: Yes
Fires allowed: Yes
Pets allowed: Yes
---
The campsites at Santa Fe/Vista Linda Campground are first-come, first-served; however, since this is off the beaten track, it usually remains relatively quiet. So, finding a spot on most days of the year, shouldn't be too much of a challenge. Linda vista means pretty view in Spanish, making this a very well-named campground throughout both summer and winter. There are no hook-ups or dump stations on-site, but there is potable water, and each campsite comes with a picnic table, fire ring, and grate for cooking.
"This adorable little campground just 3 miles south of the village of Jemez Springs, NM is situated in a wide canyon with expansive views of the mesas to the east and west."– Shari G.
Campground Details:
Price: $10-15
Number of sites: 10
RV sites: Yes
Fires allowed: Yes
Pets allowed: Yes
---
It's all in the name; Albuquerque Central KOA is right in the middle of it all. Whether you're staying to take advantage of the campground's proximity to the city, Albuquerque International Balloon Fiesta, or the world's longest aerial tramway, you are only minutes away from the action.
The campground is large, very pet- and family-friendly, and nestled against the Sandia Mountains. The Petroglyph National Monument is a must-see for those interested in the local Pueblo history.
"New Mexico is a land of wonders and beauty at every turn. From its famous green or red chili and the smell of roasted chiles in the streets to the beautiful Sandia mountains that shimmer at sunset."– Michelle W.
Campground Details:
Price: $41-70
Number of sites: 195
RV sites: Yes
Fires allowed: Yes
Pets allowed: Yes
---
Only 15 minutes from Albuquerque, along the Turquoise Trail National Scenic Byway, and in the cool shadow of the Sandias, is Turquoise Trail Campground. This gem of a campground is situated in a meadow, just below Sandia Peak, and surrounded by historic mining outposts. Guests will have access to on-site laundry services, although the washing machines are pricey to deter excessive water use. And in case you're wondering, the pricing for the dryers is perfectly reasonable.
"Easy to find, nice, clean, quiet, friendly campground to stay at. I would definitely recommend this to anybody traveling through or just needing a couple of days to stay."– Steve P.
Campground Details:
Price: $20-34
Number of sites: 87
RV sites: Yes
Fires allowed: Yes
Pets allowed: Yes
---
If you're looking to go high-desert camping somewhere close to Albuquerque, this campground is a short drive from the city center, it sits right next to a lake, and offers plenty of amenities and shade from the desert heat. The stunning verdancy of the Bosque is nicely coupled with the nearby conveniences in Albuquerque. Or, you can opt for an even more modern diversion at the casino resort that you can see from your campsite. Laundry, showers, and a convenience store are just a few of the amenities available at Isleta Lake RV.
"The spaces were amazingly level and wide. Each site had a fire area and a covered picnic area, and a nice concrete area at each site! Walking trails and beautiful lakes for fishing!"– Kathy F.
Campground Details:
Price: $21-40
Number of sites: 50
RV sites: Yes
Fires allowed: Yes
Pets allowed: Yes
---
Whether hiking up the trails to the 1930s cabin, or merely admiring the northwestern face of Sandia peak over the Bosque, Coronado Campground is a fan favorite of New Mexico history buffs.
Campground amenities like hot showers, drinking water, and dump stations make your stay nice and comfortable. You may only be 21 miles from Albuquerque, but you feel light-years away.
"The view of the Sandia mountains was absolutely incredible. There's also a tram that will take you up the Sandia mountains that's the longest tram in North America, 2nd longest in the world. It was beautiful."– Madeline B.
Campground Details:
Price: $14-22
Number of sites: 23
RV sites: Yes
Fires allowed: Yes
Pets allowed: Yes
---
Close by to the Manzano Crest North Trailhead is New Canyon Campground, offering rustic, sparse campgrounds with views of the Bosque peak to the north amid the Cibola National Forest. You can visit Tajique, a Tigua pueblo that still stands, or explore one of the many caves nearby. One important thing to note is that you will need to bring along your own drinking water.
"Great small campground hardly used & nestled well in the valley. Great hikes, rock climbing and tons of great trails."– Mike R.
Campground Details:
Price: $5-10
Number of sites: 10
RV sites: No
Fires allowed: Yes
Pets allowed: Yes
---
When high-desert camping near Albuquerque, you can choose to be close to the city and other modern conveniences, or you can nestle into the desert, away from it all. Either way, don't miss your chance to get out of the city for an uninterrupted view of the stars and mountains. And remember, to browse through more than 100 additional campgrounds, check out The Dyrt's full list of the best camping in Albuquerque, New Mexico.
---
This article was brought to you by Gregory.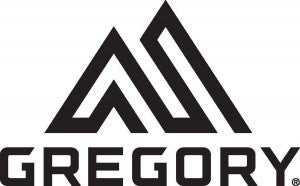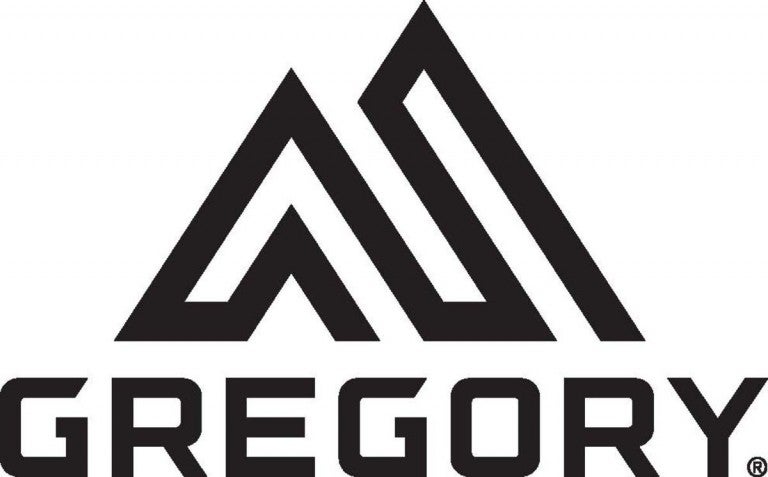 If you're looking for an upgrade, make sure to check out their excellent selection of high-quality backpacking packs, hydration backpacks, and more!
---
Popular Articles:
---

---