Campground near Long Branch , Georgia
The Dyrt App
The #1 Camping App
Camp with confidence with the highest-ranked camping app for both iOS and Android. Search more than 1 million listings, reviews, and tips for campsites across the U.S.
Enter your phone number to get the app.
The Dyrt App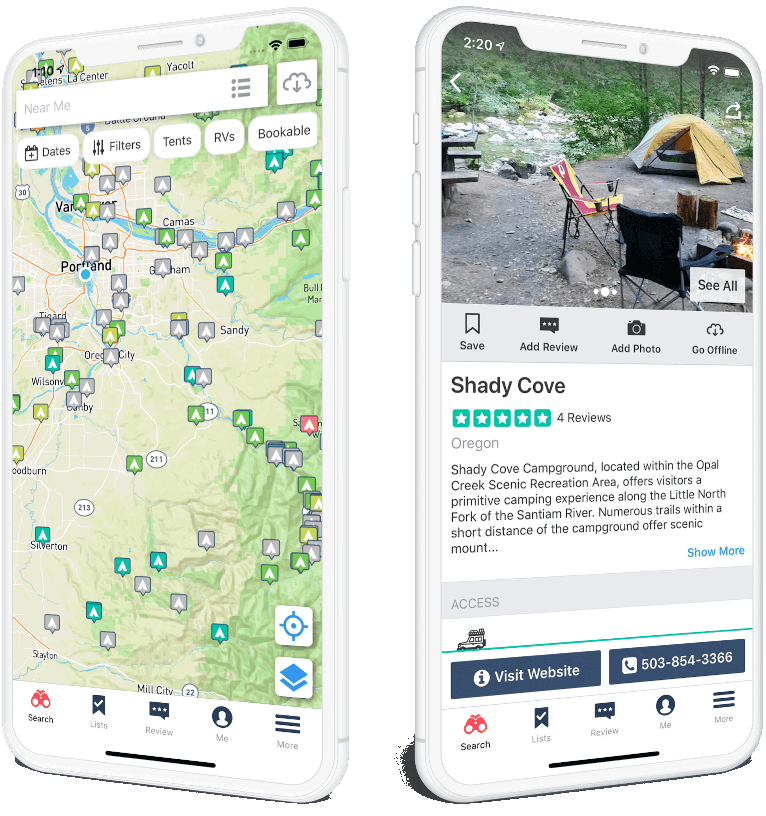 Most Recent Long Branch Camping Reviews
Real Fish Camp
The RV and Campground is small with eight covered spaces and room for some limited tent camping. Four of the covered spaces are right on the bank of the river with fishing available as well as a boat ramp for smaller watercraft. The space is shared by several full-time residents but it's not overly busy or noisy. Management is very friendly and accommodating, but the restroom and shower facility leaves a bit to be desired. Also part of the facility is subject to partial flooding during some parts of the year. A fairly busy road is within hearing distance but not a problem as I slept well. I stayed two nights.
Very peaceful place with great people!
Nice pavilions with a picnic table and new fire rings. We had a flat spot and not needing to bust out the levelers is always a treat! The staff here is so kind and helpful. The others here have great knowledge about the area and we got some tips on what kinds of fish to catch…if you are into that sort of thing! If not, it is a great relaxing place to watch the river float past. Great cell signal and friendly four legged friends came to great us and our pups. Definitely stop here! Fantastic find!
Beautiful and relaxing place to stay with lots of amenities.
Ed and Bernices is a really nice campground. Very spacious. Right on the Ochlockonee River with a boat ramp for campers to use. The bathrooms were clean with a hot shower. All of the campers have a pole barn and a picnic table. The place is well kept. Fishing was great. We kayaked, went swimming. Cooked out, had a camp fire. Just had a wonderful time. I recommend it for friends and family. They even had a family reunion on the campground. We were all invited. It was like a family atmosphere. People there are very friendly. Highly recommended. Store right down the street.