This article is brought to you by Travellers Autobarn. For anyone planning to visit Southern California, we highly recommend a road trip. Grab an RV rental in Los Angeles and you'll only be a couple hours away from all of these great Santa Barbara campgrounds.
---
Santa Barbara is renowned as one of the most beautiful natural areas in the world. Surfers, kite-surfers, snorkelers, hikers, and bikers all flock to these unforgettable desert trails and show-stopping ocean vistas.
With gorgeous shorelines, rocky cliffs, sea spray, and unforgettable sunsets, camping on (or near) the beach is certainly a highlight of visiting the world-famous California coast. If you'd prefer to be tucked away in a desert landscape, cradled between mountains, you'll also find options like that near Santa Barbara.
Waking up to the sounds of the surf is an unparalleled pleasure. At Thornhill Broome Beach, you have unbroken views of the sand and sea. The sand isn't too rough, with only a few hidden rocks, making it a great option for beach camping and sandcastle architecture. It's a dry camp, except for porta-potties, and the parking spots are a mix of asphalt and packed sand.
"Although you're right beside the PCH and will have traffic noise, stepping out of your tent onto the sand makes it all worth it. Throw in the amazing sky full of stars at night, and it's magic."– Mike N.
Price: $17.50-35
Number of sites: 75
RV sites: Yes
Fires allowed: Yes
Pets allowed: Yes
---
Cradled between the San Ynez and San Rafael Mountains, this gemlike lake and the surrounding area provide ideal circumstances for a relaxing getaway, just an hour from Santa Barbara. Cachuma Lake Recreation Area is large and has a whole slew of amenities like sites with full (electrical, sewer, and water) hookups, a campground market, hot showers, and WiFi. If you like to camp with a water view or in a shaded site, this campsite has an ideal backdrop.
"Great place to ride your bike – paved and unpaved routes. Hiking? I'd say more like walking and certainly beautiful sights to see! Egrets, heron, hawks, maybe turkey vultures, too."– Bower
Campground Details:
Price: $25-175
Number of sites: 400
RV sites: Yes
Fires allowed: Yes
Pets allowed: Yes
---
With more than 70 miles of hiking trails and 5 miles of shoreline, Point Mugu State Park isn't just fun to say; it's fun to visit as well.
With layers of history and breathtaking vistas, Point Mugu offers something for every visitor. The dramatic vistas include rocky cliffs, hills, uplands, and the spectacular backdrop of the Pacific Ocean. Stunning in any weather, this modestly sized campground offers token-operated showers and all of the essential amenities.
"It's the best of all worlds. Camping, hiking, animal watching, fishing. There's room enough to throw a frisbee or play catch. We fell in love with it in 1979 and never stopped going back."– Bradley W.
Campground Details:
Price: $21-40
Number of sites: 68
RV sites: Yes
Fires allowed: Yes
Pets allowed: Yes
---
Camp right on the beach at this historic campground. Jalama Beach used to have a strict no-reservations policy, so it was pretty much first-come, first-served. However, nowadays you can reserve a site online and be confident that you have your own unique slice of beach waiting for you. The wide variety of local fauna—which includes sea rocket, salt brush, and sand verbena—make your relaxing beach walks just that much more enjoyable.
Hot showers, dump stations, and drinking water are available nearby. Jalama Beach Campground is an ideal spot for surfers, kite-surfers, kite-flyers, and anyone that just loves the beach.
"The beach is very big and beautiful. Sunsets are beautiful! Be prepared for winds as this campground can blow at times and it's no joke when the Jalama winds kick up!"– Kathleen D.
Campground Details:
Price: $21-40
Number of sites: 107
RV sites: Yes
Fires allowed: Yes
Pets allowed: Yes
---
Stands of oak and sycamore border Sycamore Creek as it trickles down to tide pools on the gorgeous shoreline of El Capitan State Beach. Hiking, biking, snorkeling, and scuba diving are only a few of the diversions at this beach, only 25 minutes to Santa Barbara.
There is a short, but not too steep, set of stairs in the bluff to get from the campground to the shore. Dogs are permitted in the campground but not on the beach. And one other nice feature available here is the facility's specially adapted beach wheelchair, which makes the beach itself wheelchair-accessible for anyone whoe might need it.
"Nearby markets and cafes are convenient, and a short drive into Santa Barbara offers more fun options. Beaches offer okay swimming, but better exploring of little caves and coves."– Kathleen D.
Campground Details:
Price: $21-40
Number of sites: 131
RV sites: Yes
Fires allowed: Yes
Pets allowed: Yes—but not on the beach.
---
Known as one of the most family-friendly campgrounds on the Channel Islands, Scorpion Canyon Campground gives you the charm of an island getaway. And while it does require some additional effort to get there—because you have to have a boat reservation—it is well worth it.
The campground is sheltered from the harsh ocean winds on the island's eastern side, and it's just a short jaunt to the pier. Keep your eyes alert for the island fox and spotted skunk because these unique creatures are endemic to the island.
"There are so many hiking areas, amazing views, and a fantastic place to spend a weekend. Pack it on and out. Absolutely no fires, at any time, ever, on the island."– Andrea R.
Campground Details:
Price: $15-55, and $70 for boat transport
Number of sites: 31
RV sites: No
Fires allowed: No
Pets allowed: Yes
---
Only 27 miles from Santa Barbara and next to the charming town of Ojai, Lake Casitas Recreation Area gives you access to the coast, desert camping, and lake recreation all in one spot.
If you want a dirt campsite tucked away from the hustle and bustle, you can find it at this campground. And if you'd prefer lake views and a concrete pad to park on, that is also available at this sprawling and diverse campground. No matter what kind of camping you plan to do, or how big of a group you're camping with, we can guarantee that you'll have plenty of space to roam.
"There is a small market should you forget anything and need it while on your getaway. It is stocked with practically anything you can think of!"– Bower
Campground Details:
Price: $30-66
Number of sites: 445
RV sites: Yes
Fires allowed: Yes
Pets allowed: Yes
Camping near Santa Barbara provides vistas and adventures for a memorable coastal camping experience. However, these seven campgrounds just dip a toe into the huge pool of camping options in the area. For hundreds more, check out The Dyrt's full list of the best camping near Santa Barbara, California.
---
This article was brought to you by Travellers Autobarn — the #1 name in cheap RV rentals for California & Nevada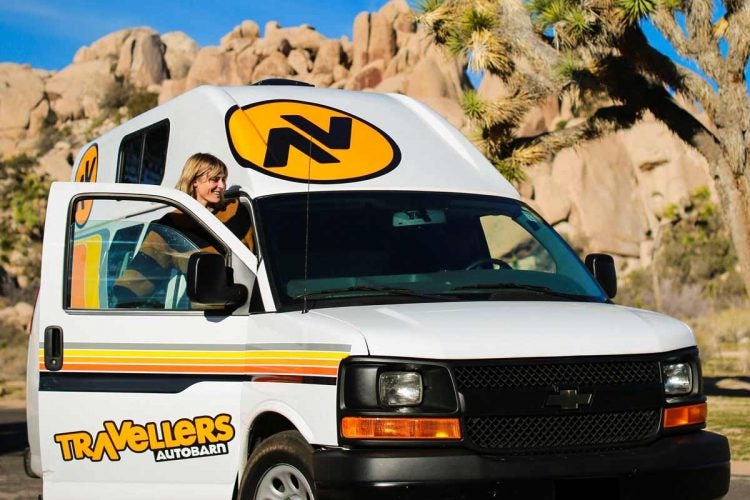 Grab an affordable RV rental in Los Angeles & hit the highways!
---
Popular Articles:
---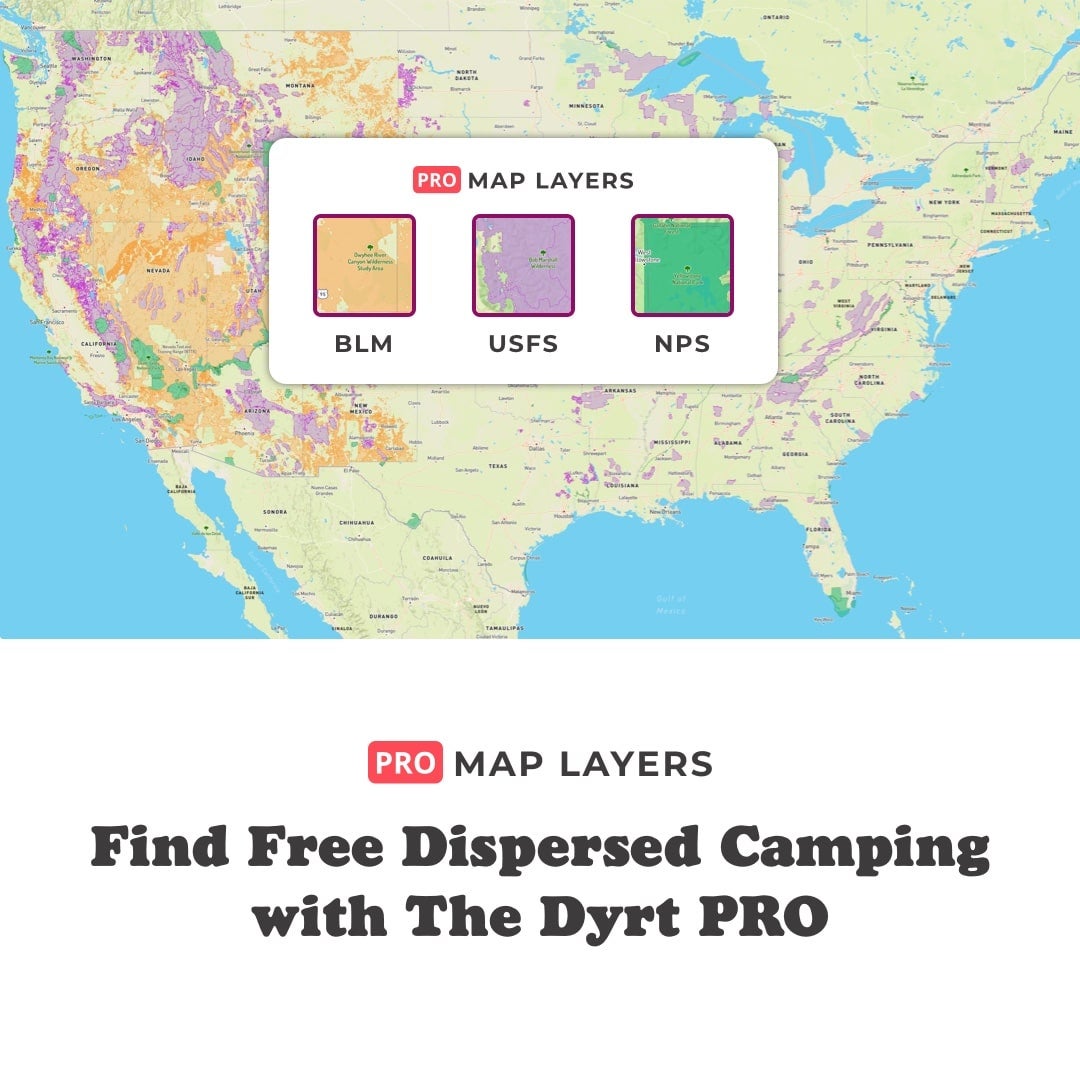 ---