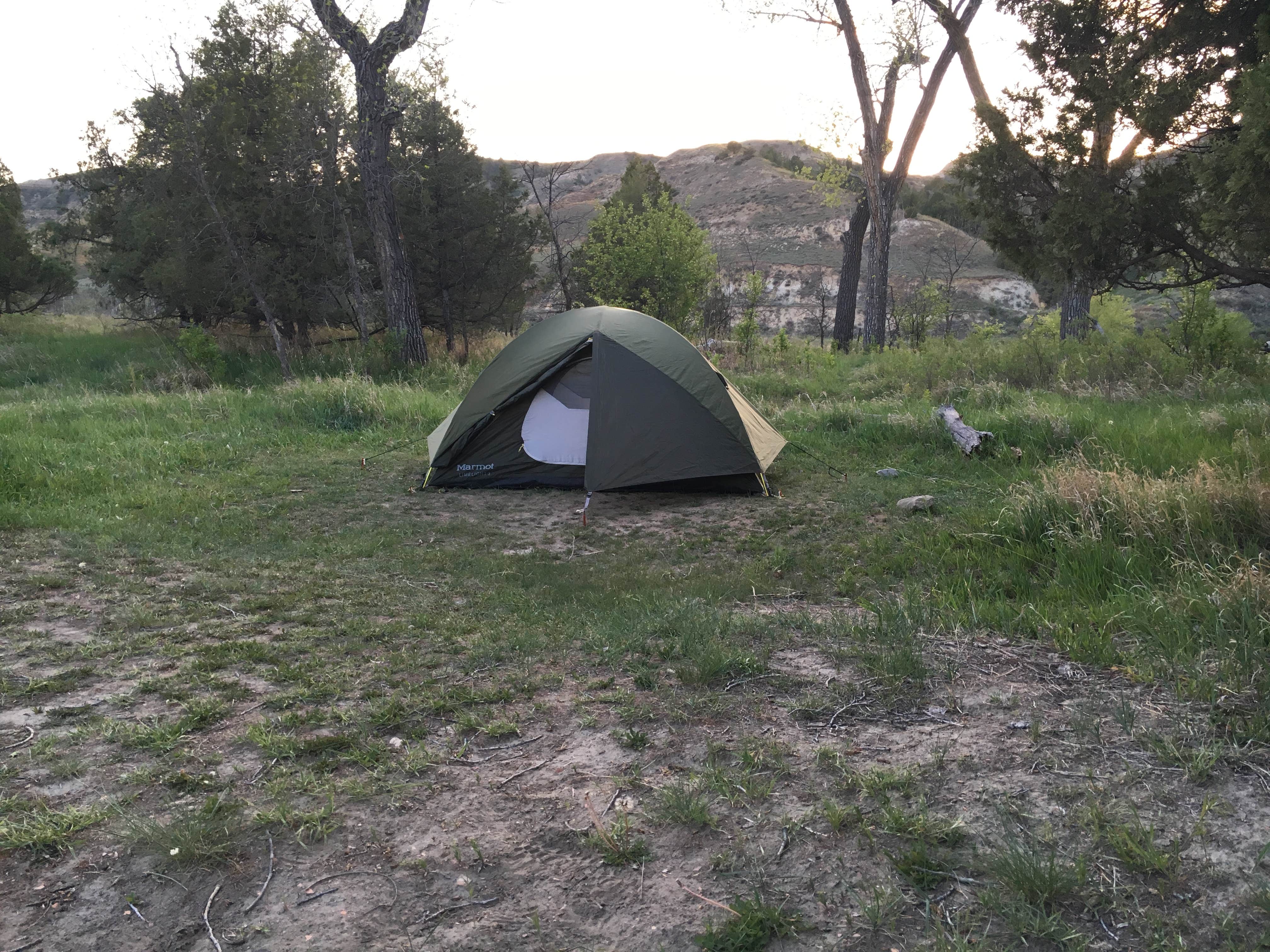 THE BEST CAMPING NEAR
Brantford, North Dakota
Top Brantford Campgrounds
Recent Reviews Near Brantford, North Dakota
27 Reviews of 42 Brantford, North Dakota Campgrounds

Beautiful campground with 4 30 amp electric hookups. Water available at the club house. Sites are grass mostly level. Free will donation. Did not see a dump station. Very well maintained.

Just a good overnight stop

Passing through ND in late October and needed a place to stay and this campground worked out well. The folks were accommodating. They don't take credit cards though. The campground was clean and RV sites graveled and level. The water was turned off due to the recent freezing weather. The associated…

We stated at Graham's Island the first part of October. No crowds to speak of. Nice trails friendly staff. Would like to return with the paddle boards when the weather is nicer.

Site has been flooded for years due to lake level increase.

Well kept park. We stayed in the Ziebach campground. It has trees, water and electricity. There is another campground with full h/u but no shade and costs more. There is also fully shaded primitive tent camping on the water. There is a sanitary dump and small store. Great shower house. Very clean…

We camped here on a weekday and had the whole place to ourselves. Quiet (other than distant freeway noise) well maintained, accommodating camp host. I imagine on weekend this place might be crowded with 50+ sites somewhat close together so might avoid... but was great on a Wed. Lots of trees and…

Great spot!! Stopped here on our family vacation. Nice campsites (loop), very clean! Friendly hosts - gave the kids tattoos & stickers. Swim beach was great. Lots of great skipping rocks! Playgrounds were nice & not busy. Nice trails.

Great campground and super clean, swimming beach,playground,dog park, fish cleaning station, and shower houses.

Stayed a night here on a Wednesday and there were only 5 other people. Host said it was going to be full over the weekend. It was very quiet for us. Lots of shade trees. It is not technically "lakeside" but about a half mile walk across the highway to get to the lake. It is well kept. Playground…


This is a top free campsite in a small town urban setting with free electricity. Yes FREE 30 amp or 15 amp electricity. The city park is adjacent to a small golf club that this park shares the same driveway with(and bathroom facilities). There is no dump station or hook-ups but there is water…

If you enjoy fishing, this is the place for you. The park is located on Devil's Lake which is a fisherman's paradise regardless of time of year. The park office resembles more of a fishing store than it does a park office, and the fish cleaning area was always full with people and their catch from…

This campground is very clean. Thanks to the wardens for letting us know about storms in our area and where we go for shelter. Really enjoyed our stay
Nice big pull thru spots. Close to I 94, but the traffic noise isn't too bad.