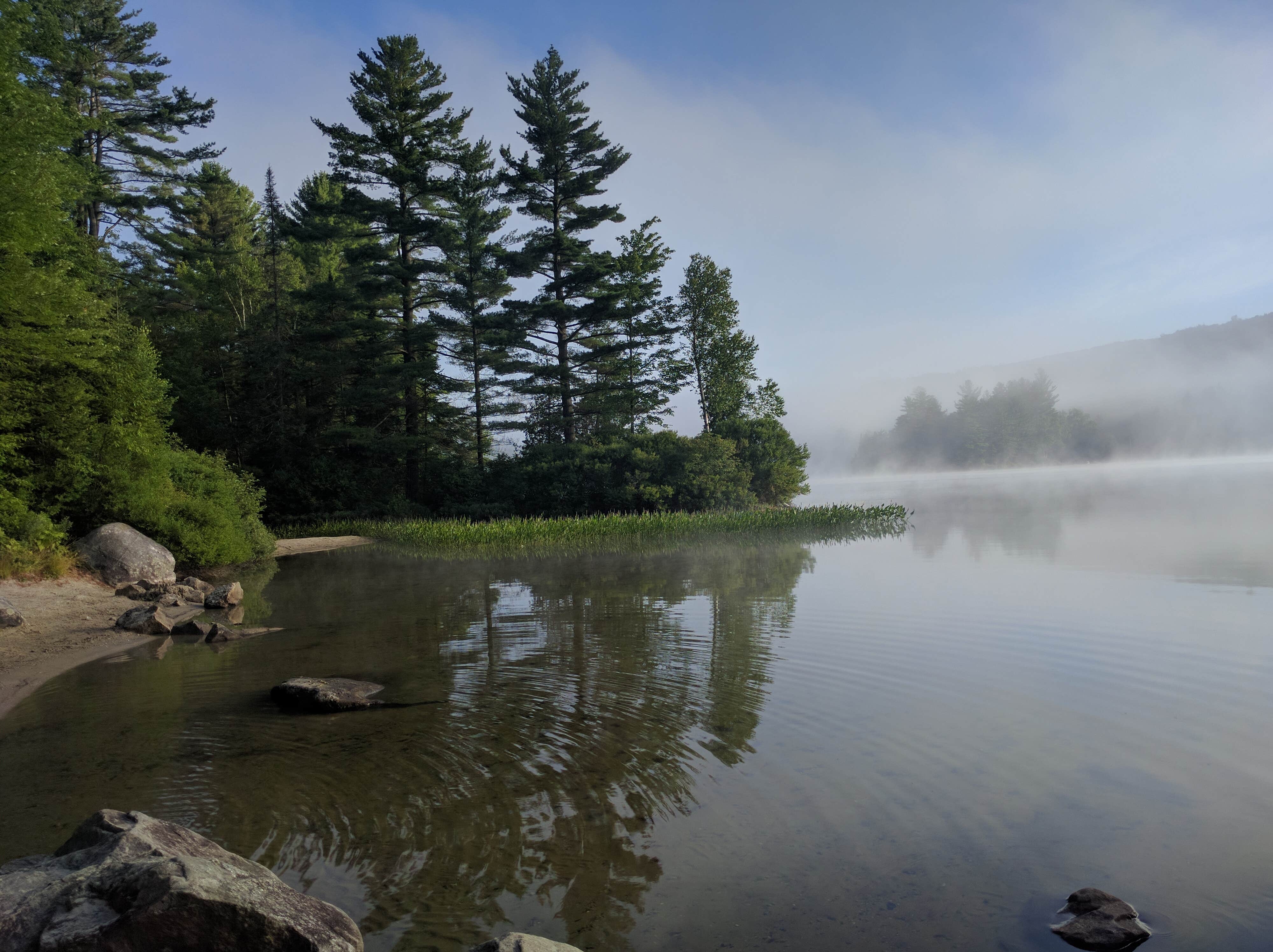 THE BEST Hike-In CAMPING NEAR
Highgate Center, Vermont
Top Highgate Center Hike-In Campgrounds
Recent Hike-In Reviews Near Highgate Center, Vermont
88 Reviews of 11 Highgate Center, Vermont Campgrounds

We arrived to find that the sites we had rented were covered in trees so our solar would not work. The campground host tried to work with us to help us find another site which we thought was super nice. However as we drove around the campground many of the trees were covering the road and scratched…

The campground is small and oh so charming. The spaces are nice sized with full hookups on most. All the lots are beautifully landscaped. We thoroughly enjoyed our visit. The laundry room is near most sites. The campground is in the perfect location to visit Lake Champlain. There is so much to…

Great tent site, site 1 can have 3 platform and fire pit

accessible, well priced camping, close to downtown and waterfront. Minimal sites on the actual lake, but the lake is extremely close and visible from sites.
I stayed here with a group in 2019, the park was quiet and clean. Some of the sites were a little wet so be be careful what site you get, watch out for 66 through 69. I was in 64 and it was fine.
Bathrooms and showers are nice. Area B in the back is great with some nice views and a small beach…

4 very nice remote campsites on the S.E. side of the island. Wake up to stunning sunrises and spectacular views of the Green Mountains. Spacious sites with fire rings. Shade is limited at certain times of the day. Nice hiking trails nearbye. These sites are separate from the State Park, even though…
I've stayed here a couple of times and both times had a blast. Canoeing or kayaking on the lake is great and there are paddle only sites available.  Some of the best sites ore up on a bluff with views over the lake a towards sunrise. 
This is just a great place for a getaway.

We had a lean-to site that was just far enough from the bathroom that it felt far. I found the site to be well maintained and for the rangers to be kind and help. Great place to visit on the island.

One of three neighboring island parks in Lake Champlain's "inland sea"(along with Burton Island and Knight Island), Woods Island became Vermont's forty-fifth state park in 1985. Measuring one mile long and a quarter-mile wide, 125-acre Woods Island provides a unique habitat for a rich variety of…


Lake front leento's have amazing view of mountains and sunrises. Plenty of tent, rv sites as well as secluded leanto's. Plenty of recreational opportunities

I spend 10 days here every year for 4th of July, I love this campground. Small state park, not a lot of facilities, just the basics, but very well taken care of. You can hike from here over to the mountain or west along the river towards the toll road area. The sites are large and spaced out. …

Amazing state park on the Waterbury Resevoir. Hiking trails all over the place, beach for campers, and a boat launch and dock. You can keep you power boat on the dock, or small paddle boat on the shore! Sites are large, facilities are clean. State park so no hook ups. When looking at the map…

I would highly recommend this campground to anyone looking to visit the Stowe/Waterbury area. We had easy access to hikes in Stowe, plus the Ben and Jerry's shop is about 20 minutes down the road!
We stayed on the B side. The bathrooms were clean, the site was well maintained, and the reservoir…
Sure you are right next to everyone else, but when visiting Burlington, this is the place to be. Right on the bike/walking path to the city, as well as a city bus stop at the top of the road. Standard bathrooms and showers. Also the beach! My only complaint is that it gets full very quickly so…