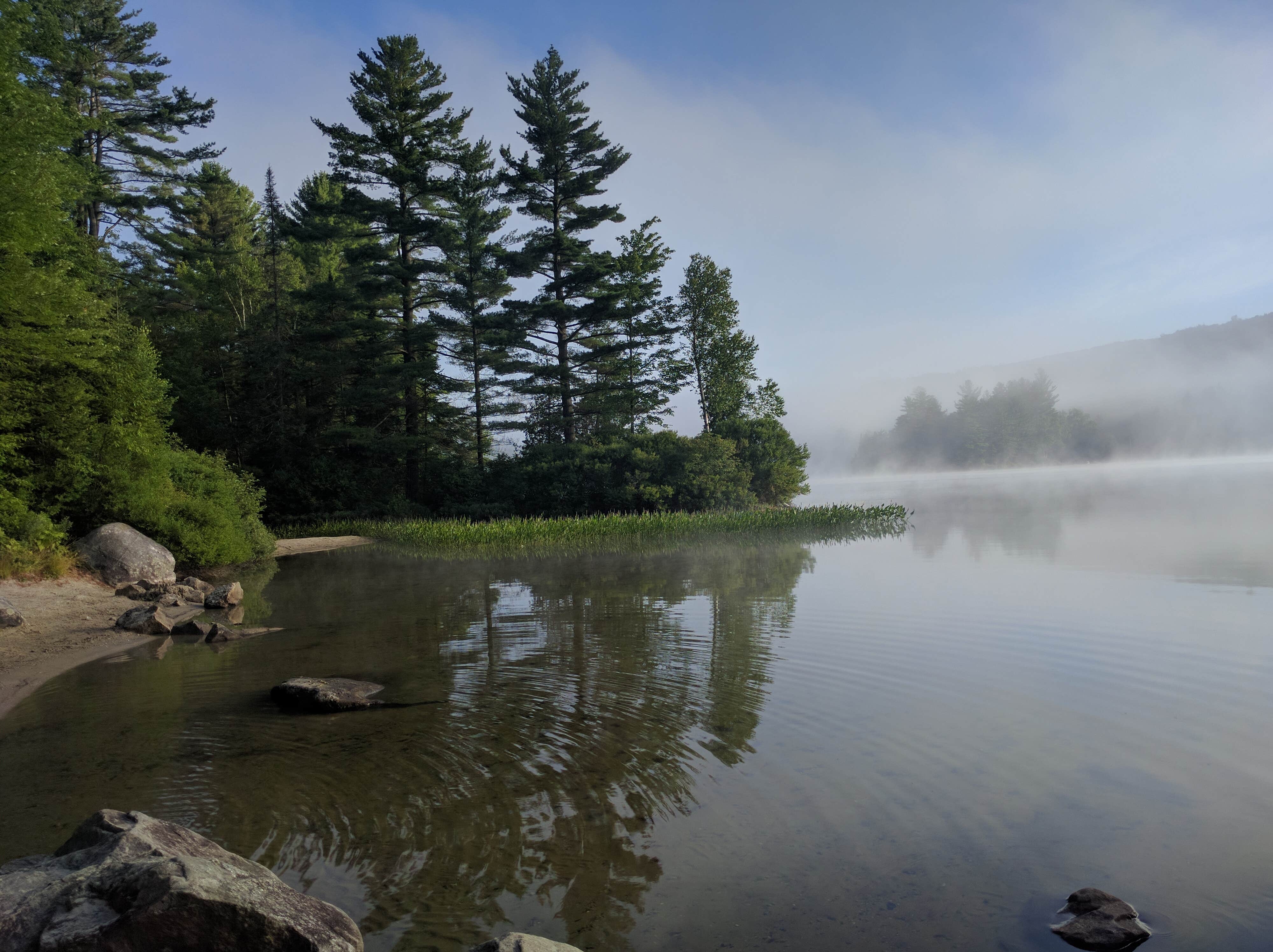 THE BEST Boat-In CAMPING NEAR
Highgate Center, Vermont
Top Highgate Center Boat-In Campgrounds
Recent Boat-In Reviews Near Highgate Center, Vermont
112 Reviews of 20 Highgate Center, Vermont Campgrounds

We arrived to find that the sites we had rented were covered in trees so our solar would not work. The campground host tried to work with us to help us find another site which we thought was super nice. However as we drove around the campground many of the trees were covering the road and scratched…

The campground is small and oh so charming. The spaces are nice sized with full hookups on most. All the lots are beautifully landscaped. We thoroughly enjoyed our visit. The laundry room is near most sites. The campground is in the perfect location to visit Lake Champlain. There is so much to…

accessible, well priced camping, close to downtown and waterfront. Minimal sites on the actual lake, but the lake is extremely close and visible from sites.
I stayed here with a group in 2019, the park was quiet and clean. Some of the sites were a little wet so be be careful what site you get, watch out for 66 through 69. I was in 64 and it was fine.
Bathrooms and showers are nice. Area B in the back is great with some nice views and a small beach…

We had a great time here! We were there during Covid and they did a great job spreading everything out and setting visitor expectations to follow the safety guidelines. We enjoyed biking, hiking, campfires, etc and everyone was so nice and helpful for us, especially since we were first timers.

4 very nice remote campsites on the S.E. side of the island. Wake up to stunning sunrises and spectacular views of the Green Mountains. Spacious sites with fire rings. Shade is limited at certain times of the day. Nice hiking trails nearbye. These sites are separate from the State Park, even though…

No staff are present in the park. A self-service metal box is located at the entrance gate. A fee of a reasonable $4  is expected on the honor system  This is a good place for picnics, swimming and fishing. A few BBQ grills and picnic tables exist  There are no amenities and you will have to pack…
I've stayed here a couple of times and both times had a blast. Canoeing or kayaking on the lake is great and there are paddle only sites available.  Some of the best sites ore up on a bluff with views over the lake a towards sunrise. 
This is just a great place for a getaway.
We have a "big rig" 40' 5th wheel with 4 slide outs. Called them same day from Capital Region Welcome Ctr in NY, about 3 hrs away (below Albany). They had a full hook up, pull-thru corner space for us. Offered parking for our truck right across lane on separate site. Super nice owners! Went over…

Only stayed for one night, but it was a beautiful campground. Very clean. Big sites.

We had a lean-to site that was just far enough from the bathroom that it felt far. I found the site to be well maintained and for the rangers to be kind and help. Great place to visit on the island.

One of three neighboring island parks in Lake Champlain's "inland sea"(along with Burton Island and Knight Island), Woods Island became Vermont's forty-fifth state park in 1985. Measuring one mile long and a quarter-mile wide, 125-acre Woods Island provides a unique habitat for a rich variety of…


Lake front leento's have amazing view of mountains and sunrises. Plenty of tent, rv sites as well as secluded leanto's. Plenty of recreational opportunities
Spent 3 nights at Ausable Point in August 2020 . Had site 98 on the river , highly recommend a river site or beach site . Was told getting beach site is nearly impossible, luckily got one on the river . No hookups on our site , water was available throughout the campground for filling tank . Public…