Operator
Bureau of Land Management
Location
Kens Lake
is located in
Utah
Ranger Review: Renogy Portable Outdoor Water Filter at Ken's Lake
Campground Review: I stayed one night at Ken's Lake Campground South of Moab on a solo mountain biking/camping weekend. For some reason everyone decided to come to Moab that weekend so finding a campsite near water was quite difficult so I am glad that I was able to find one here. The campground is an easy 15-20 minute drive South of Moab off 191. The scenery is beautiful as you are sandwiched between two large cliffs and you can see the La Sals in the background. There are multiple loops to this campground so you may have a very different experience depending on where you stayed. I stayed at site 5 which is really open/exposed, very small, and no privacy between you and your neighbor (hence the lower rating). Plus I had some loud neighbors that stayed up quite late making the stay less than ideal. I am sure I would have enjoyed it more if I had a little more wind protection from the trees or privacy from my neighbors but overall the site worked for what I needed it to. It was really windy when I visited so keep that in mind—Moab gets some brutal winds that, once your tent is up, will put a fine layer of dust/sand over everything you own. Not a negative on the campground, but just a warning for those first time visitors. Other benefits of the campground—standard pit toilets and garbage service all for $15/night. Overall the scenery and proximity to Ken's Lake to swim when it is hot make this a good option for camping in Moab.
Gear Review: Renogy Portable Outdoor Water Filter
As a ranger for the Dyrt, I get the opportunity to test out gear from our partners once in a while. I have had the privilege of testing out the Renogy Portable Outdoor Water Filter. General observations and opinion: this water filter is a great addition to my camping/outdoor arsenal. It was easy to assemble and use right out of the box and has an amazing filtration system (i.e. protects against viruses, bacteria, and pathogens) and it is compact for a hand pump system. I may not use this as my long distance backpacking filtration system just because it is a little big and heavy for that usage but it will definitely go on my shorter backpacking hikes (where I am not counting ounces) as well as my car/general camping outings. If you want an easy to use filter the Renogy Portable Outdoor Water Filter is a great option for the price.
Pros: 1) fairly compact in size and comes with a carrying satchel to keep all the parts together. 2) The tubes were two different lengths you can tell them apart and both were more than long enough to get the job done. 3) it comes with a back flow syringe for cleaning which is nice. 4) There is a pre-filter that helps with large particles then a weight and a foam bobber you can move up and down the tube to keep the input end in a good spot in the water. 5) It had good suction and flow—it filled my water bottles quite quickly once it found a good section of water from which to suck.
Cons: 1) It is a pump filter (as opposed to a gravity feed) so you have to stay there the whole time to filter the water (i.e. can't really multi-task when filtering water) 2) I had the pre-filter on the input end clog a few times so using it in deeper water makes it more effective. Shallower water runs the risk of lots of clogging and slow pumping.
Great BLM campground, near water, convenient base camp!
Kens Lake is a hidden gem of the Moab Valley. It's a great spot to camp and is close to town and great biking, hiking, park-touring. Kens lake is actually a reservoir…it has a gravel bottom and the shores / beaches are gravel as well. It's a nice spot to cool off during the heat of the day. Not a lot of shade, no lawns, but it does have a great hiking trail that meanders around the hillside and across a stream. Kens lake is big-rig friendly. My parents parked their toy hauler 5th wheel at a spot in the Kens Lake campground and it was a bargain compared to the RV resorts, with much more character too!
Add a Review
CAMPGROUND REVIEW CONTEST
Utah & Nevada
UT, NV
Review Campgrounds.
Win Prizes.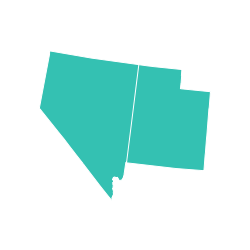 GRAND PRIZE $100 to OOFOS
4 RUNNERS UP WIN $50 to Mountain Gear
GEAR DEALS FOR CAMPERS
Get 20% off the ultimate recovery shoe.