Painted Rocks Campground is located a short distance from Manitou Lake Picnic Area and the Centennial Bike Trail in central Colorado. The rustic campground is named for the sandstone outcroppings in the area that resemble colorful streaks from an artist's paintbrush.
Recreation
The paved, accessible Centennial Bike Trail is a half-mile from the campground. It connects to nearby Colorado and South Meadows Campgrounds, and leads to 5-acre Manitou Lake. Visitors enjoy riding bicycles on this trail to Manitou Lake for fishing and bird watching. Waterfowl and songbirds are often seen in the area.
The nearby Rainbow Falls OHV Trail System and North Divide OHV Trail System are recommended for off-road vehicle enthusiasts.
Facilities
The campground offers single-family sites on two loops. Each site is equipped with a picnic table and campfire ring. Vault toilets, drinking water and trash collection are provided. Roads and parking spurs are gravel.
Natural Features
The campground is nestled on the edge of a grassy meadow at an elevation of 7,800 feet. Most sites on the west loop are shaded by ponderosa pines, while sites on the east loop are more open and less shady.
Nearby Attractions
The town of Woodland Park is located approximately 7 1/2 miles south of Painted Rocks Campground, where campers can find gas, groceries, dining and shopping. Colorado Springs is about 30 miles southeast of the campground and offers many services. Garden of the Gods is a popular attraction just outside of town. This free City of Colorado Springs park offers hiking trails, rock climbing routes, a visitor center and cafe. Pikes Peak lies west of Manitou Springs, which is about 25 miles from the campground. Visitors can hike, bike, or drive to the summit of this beautiful mountain.
Charges & Cancellations
A $10.00 service fee will apply if you change or cancel your reservation. Late cancellations are subject to additional fees. For full details see NRRS Reservation Policy.
ADA Access: N
Sites
18
Location
Painted Rocks
is located in
Colorado
Directions
From the I-25 and Highway 24 intersection in Colorado Springs, Colorado, travel west on Highway 24 for about 18 miles to the junction with Highway 67 in Woodland Park. Turn right (north) on Highway 67 and drive about 7 miles to Painted Rocks Road and turn left (west). Take the gravel road about 1/2 mile to campground entrance on the left.
1 Review of Painted Rocks
Close to Everything Cool and Fascinating!
RANGER REVIEW: The New Gregory Endo 15 Mtn Bike Hydration Pack at Painted Rocks Campground, Woodland Park, Colorado.
CAMPGROUND REVIEW: Painted Rocks Campground
https://www.recreation.gov/camping/painted-rocks/r/campgroundDetails.do?contractCode=NRSO&parkId=70685
Painted Rocks Campground is located roughly six miles from Woodland Park off Route 67 on County Road 78 at 7800 feet elevation. Painted Rocks is considered rustic, in that it only offers centralized water and pit latrines (no electric, modern restrooms nor showers).
Painted Rocks Campground has two small grassy meadow loops…an upper (to the right) and a lower (to the left) as you enter the small campground proper. Each loop has one water spigot, one trash dumpster and one male/female pit latrine.
The upper loop to the right has eleven (11) sites and the lower loop to the left has seven (7) sites. Each site has one picnic table (buried and unmovable), and one metal fire pit. All sites have gravel/dirt parking spurs of varying length. The upper loop appeared to have shorter parking spurs and some were tent only. Site 9 has a 30'+ parking and very spacious for multiple tents. Most sites have Ponderosa pines, but some more than others. Site 9 had great hammocking trees. Picnic tables are large and in good shape. Pit latrines were very clean and stocked.
BrIef campground vIdeo revIew: https://m.youtube.com/watch?v=EjjNdSZg868
All sites are visible, line of site but are spread out enough to feel spacious and not "on top of each other." County road 78 is not heavily traveled but you can both see and hear vehicles traveling by. It should also be noted that County road 78 is also dirt, so vehicles kick up dust…depending on wind direction…roadside sites will be coated with a fine layer.
There is a host immediately to your left upon entering the campground…who also sells firewood. A ban was in effect upon my visit. When the host is "off duty" you can self register or register online (recreation.gov). Cost is $23 nightly.
Note that the sole Campground sign on route 67 is small, thin and easily missed. Coming from Woodland Park you'll pass Red Rocks Group Campground (more on that later), South Meadows Campground on your left and Colorado Campground on your right. The second left after Colorado Campground is County road 78.
There is not much offered at the campground itself other than relaxation. What is close by is the draw. Within a half hour drive: On a grand scale, you have two hiking routes up Pikes Peak (Barr trail and the Crags), drive up or take the Cog Railway. The Manitou Incline. Red Rock Canyon open space, Cheyenne Canyon, Garden of the Gods and a myriad of incredible hiking trails. Nearby is the Centennial Bike Trail offering 15 miles of out and back to Woodland Park and innumerable offroad traIls…and my favorite, Red Rocks Trail only a few miles away. All things outdoors are nearby: paddling, biking, hiking, scrambling, climbing, off-roading..
Check online or call before planning your stay as Painted Rocks Campground is only open during summer months…this year only til September 3rd. Mid-week (July 9-10) saw only four campsites filled, but weekends are ordinarily filled.
FINAL THOUGHTS: Pricey for no campground amenities, but what is close at hand makes up for it! I'll go again.
PRODUCT REVIEW: Gregory Endo 15 Mountainbike Hydration Pack
4.5 out of 5 Stars!
https://www.gregorypacks.com/hydration/endo-15-3d-hydro/91650XXXX.html
PROS
Superb Hydration Bladder
Multiple Storage Compartments
Padded zippered pocket
Dual zippered Hip-belt pouches
Magnetic sternum strap clip
Separate, removable Tool kit bag
Flasher attachment
CONS
Hydration hose tad short for sternum magnet
Hip belt pockets need to fit current smartphones in common protective cases
What a great Hydration Pack! I'm going to suggest it's a perfect all-arounder for its capacity, comfort and secure fit. As a Review Ranger for TheDyrt.com, I received this pack for testing and evaluation.
https://m.youtube.com/watch?v=UBVsAd69qhc&t=10s
At 15 liters, I fit an abundance of necessity and unnecessary items for a day hike or ride.
Gregory's main objective was to make a superior mountain biking hydration pack…and they have. But the Endo 15 offers much more versatility. While I haven't climbed with it yet, it's sleek design and clutter free frontage prevents snagging or getting in one's way. I've put over a couple hundred trail miles since receiving this pack…and I'm appreciating it more each mile.
Once you don the Endo 15 and adjust the straps, it molds to your back with no movement. Whether cranking out the miles in the saddle or hoofin' on foot, the Gregory stays put! No side swaying and little upward bouncing. So no worries of losing concentration on the technicals due to annoying pack shifting.
The Gregory Endo 15 materials are as durable and robust as its larger kin.
Feature-rich:
Molded Pull Tabs- no more frustration searching and fumbling for zipper pulls. The Endo 15 has convenient plastic molded zipper pulls attached to each zipper with durable cordage…permitting easy finger pass-through for a positive grip.
Belt Keepers-One often overlooked feature is the "strap keeper slides". I don't like dangling strap ends, so this feature cleans that all up and keeps them out of the way. It's the small things in life.
RS Suspension - The Endo 15 with RS (Ride Stability) allows adjustments for near perfect fit and suspension for various torso lengths and users preference. Detachable hook and loop gives you the option to move the pack higher or lower on your back.
Eyewear Retention - The left shoulder strap has a loop to slide your eyewear stem through and a shockcord loop to pull over and secure around the nose bridge. Sunglasses don't budge.
Crash Pad-Padded interior pocket. Printed symbol suggests eyewear or small electronics (such as smartphones) and is padded 360 degrees. Note: a second, small exterior zippered pocket is partially padded, as it shares the rear pad from the Crash Pad that separates the two pockets.
Dual Hip Belt zippered pockets- Both non-adjustable pockets are moved rearward toward the pack body, away from the gigline. This prevents impingement or discomfort when leaned over the handlebars.
Removable Tool Pouch-an excellent idea! A zippered bi-fold tool pouch that has two inner zippered pockets, one fabric covered and one see-thru mesh. This tool pouch slides neatly into it's own center mesh pocket inside the pack, with two narrower mesh pockets on either side which I slide a mini pump in one and CO2 inflator in the other.
Exterior Breathable Stretch Pocket-a large stuff pocket allows for a windbreaker or rain jacket to be quickly stuffed. I learned to appreciate this same feature on my Gregory Paragon 58 while backpacking.
Bi-lateral Lashing Tabs- Dual web lashing points allow helmet straps to be run through and held securely…or whatever other item one would desire to lash securely to the outside of the pack. •Reflective Decals-cyclists of any kind can never have too much reflective material. Gregory's use of reflective decals is stylish and subdued.
Flasher Tab-any cycling pack worth its salt will possess an attachment point for an illumination flasher. I tried several different brands and all fit effectively.
Compression Straps-two upper compression straps snug up contents tightly.
Magnetic Sternum Strap Button-a small magnet Integrated in the sternum strap attachment secures the hydration hose. Initially I was suspect how strong this magnetic union would be. It remained attached, even when motorcycling at 70 mph…impressive.
EVAP Back Panel-moisture wicking material, along with its tautness, keeps the pack body off your back and permits ample airflow.
3D Hydro-hydration reservoir-utilizes a proprietary QuickDry soft molded technology, has an integrated hanger located at the base of the hydration tube, is a full 3 liters and best of all…is included with the pack! The pack uses a speed-clip to attach the reservoir to the pack, rather than a hook-n-loop tab or hook. This prevents the reservoir from sliding down into its separate sleeve.
Changes I'd like to see:
A longer hydration hose. I am a fairly average athletic build, but I found when hooked into the plastic clip on the shoulder strip, I really had to pull on the hose to get the hose and sternum magnets to mate.
A little larger hipbelt pockets. Neither my iPhone 7 in a Pelican Marine case nor in an Otter case would not fit.
Final Thoughts: I endeavored to put Gregory's Endo 15 through its paces over several hundred miles…while hiking, scrambling, cycling on road and trail, and motorcycling. I am extremely impressed with how breathable, yet form fitting the Endo is to the body…and how much I can bring along. It's my everyday favorite and I highly recommend it. Thankfully, No Endo's were performed during testing.
2019 Campground Review Contest
Colorado
CO
Review Campgrounds.
Win Prizes.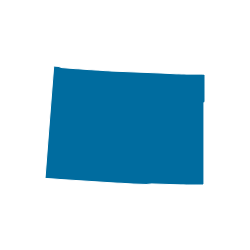 GRAND PRIZE $150 to Gregory Packs
4 RUNNERS UP WIN $50 to Midland Radio
GEAR DEALS FOR CAMPERS
Get 20% off backpacking, travel & hydration packs.