About
Deschutes National Forest Dispersed Camping
Snow-capped peaks, rivers, lakes, wildlife, and trails in this high desert area makes for some of the best recreation in Oregon. Skiing, snowboarding, fishing, hiking, biking, boating, and riding are some popular activities in this beautiful place.
ACTIVITIES
Auto Touring
Biking
Boating
Camping
Hiking
Horseback Riding
Off Highway Vehicle
Picnicking
Recreational Vehicles
Fire Lookouts/cabins Overnight
Swimming
Location
Deschutes National Forest Dispersed Camping
is located in
Oregon
3 Reviews of Deschutes National Forest Dispersed Camping
Tent Camping is nice!
Clean and very scenic view coming in. We tent camped for four days and really enjoyed the quiet here. Not a lot of people which was great in the summer. Nothing bad to say about it. We would definitely return again in the summer but probably RV insurers of tent camp.
Ranger Review: Oofos Shoes at Deschutes National Forest Dispersed camping
To start, I want to note that my rating of the campground (two stars) in no way reflects my rating of the Oofos shoes (5 stars. More on them below).
Campground review: (2 of 5 stars)
The Deschutes Campground is very close to Bend, and is situated nicely along the Cascade Lakes National Scenic Byway. It is very easy to get to, directly across from the golf course. I followed directions to coordinates where someone else had camped and found it with no problem.
This is dispersed camping, so first come-first serve. There are many sites both just off the byway and further down the dirt road. My Honda Fit had no troubles with the road.
There are no amenities, just pull outs. There was a fire through there at some point, so the trees are all scorched, and there really is not much in the way of privacy. No matter how far you go from the road, you can always hear it. Plus, people who do go there pretty much all have to drive past your site, unless you go far to the back, so it can be noisy. It's definitely not the nicest campground I've been to. Dust, dust and more dust.
But, it is free, the ground was flat enough for our tent, there were open spots every night I was there and you can stay up to 14 days. And you are located in a great spot with driving closeness to Bend and great hikes out on the Cascade Lakes Scenic Highway (looking at you Spark Lake, Todd Lake, Three Sisters Wilderness - and on, and on). Plus we could hear what we thought were coyotes howling each night and the night sky was pretty incredible.
Product Review:
As a Ranger for the Dyrt, from time to time I get to test products. At this Dispersed campground, I tested the OOMG OOFOS Shoes. I have to say, I cannot say enough about these shoes. 5 out of 5 stars.
What I loved about camping with my OOFOS.
The OOMG OOFOS are recovery shoes. They are tight to put on but my feet feel instant relief. After a long day of hiking (of which I have done plenty of) my feet feel SO. Much. Better.
The first time I put them on was after an 11 mile hike and my feet were killing me. I felt instant relief and ended up telling a random stranger about how good my feet felt.
The arch support is amazing. I tend to get arch pain no matter what shoes I use. These support my feet so well that I have no pain.
Here's some of the technical info for those who like that: The 'oofoam' absorbs the shock (37% more than traditional shoes) rather than rebounding it, and I can really feel what a difference that makes. They advertise that it reduced stress on sore feet, knees and back and they really do. I usually have to sleep with a pack under my knees after hiking due to how much they ache, but I haven't at all since getting these shoes and I am several days into my hiking/camping adventure.
They are also incredibly light. When I first got them in the mail, I wasn't sure my shoes had actually arrived! After wearing heavy hiking shoes all day, nothing feels better than slipping on a pair of shoes that are lighter than even the sandals I brought on this trip.
I will definitely be wearing my OOMG OOFOS after every hike run and workout, my feet have never been happier!
Clean, friendly, beautiful area outside of Bend
We found this place traveling back to San Francisco after a long week exploring the Pacific Northwest. Rv sites can be reserved with water and electric hookups, but we were late getting there and the only site available was a cabin. The cabin sites were cute, clean, well maintained. The campground had clean free showers, a recreation field for games, a community rec hall with tables, microwaves, coffeee pot etc…it is nestled along the Deschutes River and close to a local climbing spots. I am a rookie climber so I liked that there was a spot to top rope and my kids loved swimming in the river. Close to bend for shopping, breweries and lots of coffee shops.
Site
#4 cabin site on south loop
2019 Campground Review Contest
Oregon
OR
Review Campgrounds.
Win Prizes.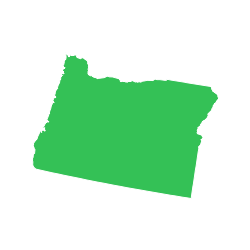 GRAND PRIZE $300 to Wenzel Tents
4 RUNNERS UP WIN $50 to Grub Stick