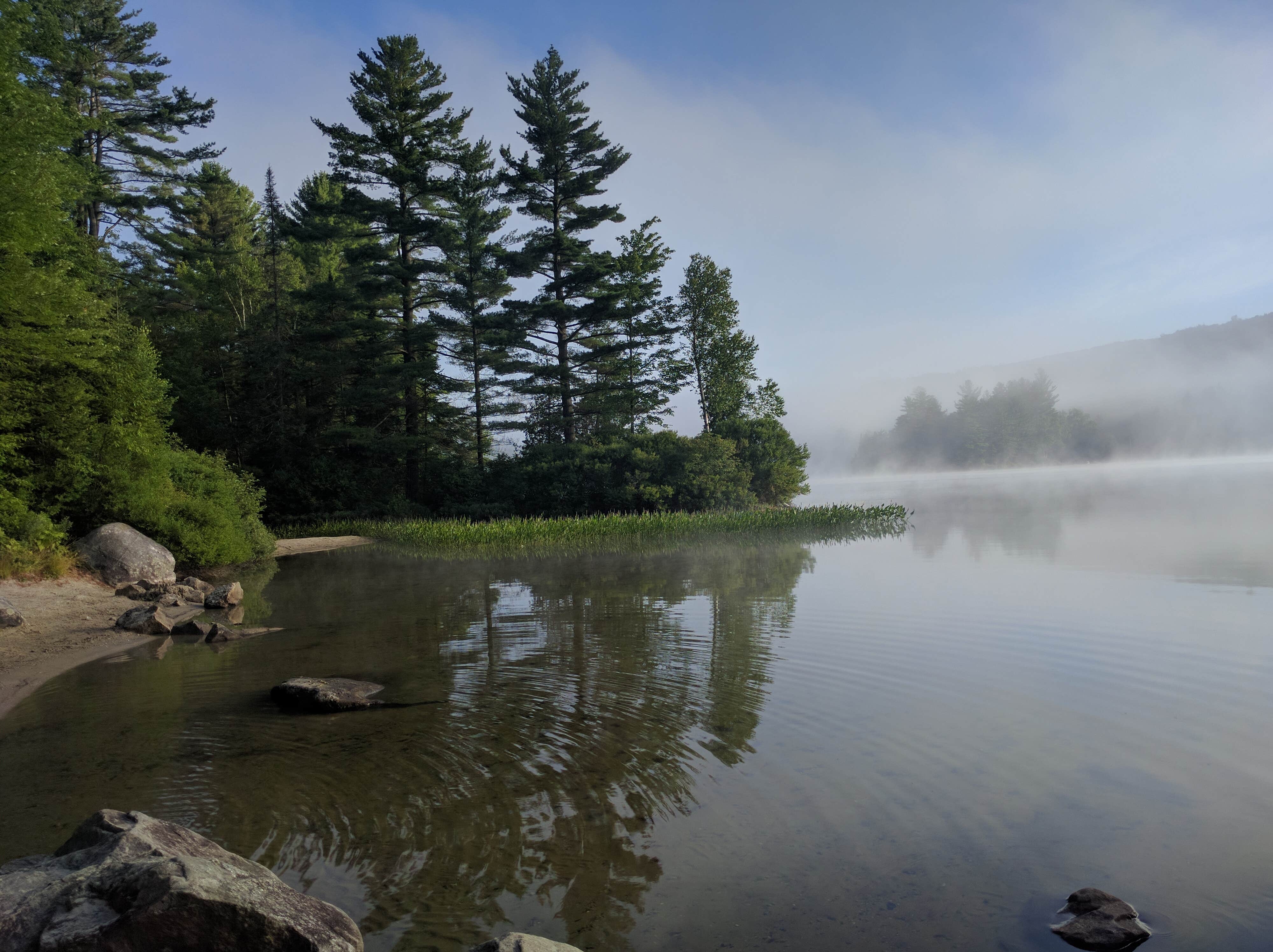 THE BEST Hike-In CAMPING NEAR
Eden, Vermont
Top Eden Hike-In Campgrounds
Recent Hike-In Reviews Near Eden, Vermont
109 Reviews of 15 Eden, Vermont Campgrounds

We arrived to find that the sites we had rented were covered in trees so our solar would not work. The campground host tried to work with us to help us find another site which we thought was super nice. However as we drove around the campground many of the trees were covering the road and scratched…

The campground is small and oh so charming. The spaces are nice sized with full hookups on most. All the lots are beautifully landscaped. We thoroughly enjoyed our visit. The laundry room is near most sites. The campground is in the perfect location to visit Lake Champlain. There is so much to…
I didn't get the chance to camp here, it was full when I drove through looking for a place. So I came back later in the weekend for pictures. Great location, easy access, on a nice brook. Fire ring only, no facilities and minimal parking.

Great tent site, site 1 can have 3 platform and fire pit

I've been visiting Ricker Pond for nearly 20 years (except for the years that I don't book enough in advance and aren't able to secure a spot for my desired length of stay). My favorite lean to site is directly on the water, private, and fills up fast. My favorite cabin site, is set back from the…

accessible, well priced camping, close to downtown and waterfront. Minimal sites on the actual lake, but the lake is extremely close and visible from sites.
I stayed here with a group in 2019, the park was quiet and clean. Some of the sites were a little wet so be be careful what site you get, watch out for 66 through 69. I was in 64 and it was fine.
Bathrooms and showers are nice. Area B in the back is great with some nice views and a small beach…

Quiet little park on Ricker Pond. I have been camping at this park for 50 years. 3 generations of our family get together when we can. The pond is great for swimming, kayaking, fishing and exploring. Plenty of things to do in the Groton State Forest as well. Plenty of prime lean-to and tent sites…

4 very nice remote campsites on the S.E. side of the island. Wake up to stunning sunrises and spectacular views of the Green Mountains. Spacious sites with fire rings. Shade is limited at certain times of the day. Nice hiking trails nearbye. These sites are separate from the State Park, even though…
I've stayed here a couple of times and both times had a blast. Canoeing or kayaking on the lake is great and there are paddle only sites available.  Some of the best sites ore up on a bluff with views over the lake a towards sunrise. 
This is just a great place for a getaway.

We paddled into the campground because it was officially closed. Vermont state parks allow camping in the off season, but gates are locked and bathrooms are closed so camping is primitive. We had a beautiful leanto on the water with a good place to beach the kayaks. Beavers swam by our site and…

This is a pretty small State Park, so it fills up quickly. The sites on the pond are beautiful if you can get one! The campground has a small beach, boat launch and it's right on the Cross Vermont Trail. I stayed in October and it was really quiet and relaxing. There is absolutely no cell service…

We had a lean-to site that was just far enough from the bathroom that it felt far. I found the site to be well maintained and for the rangers to be kind and help. Great place to visit on the island.

One of three neighboring island parks in Lake Champlain's "inland sea"(along with Burton Island and Knight Island), Woods Island became Vermont's forty-fifth state park in 1985. Measuring one mile long and a quarter-mile wide, 125-acre Woods Island provides a unique habitat for a rich variety of…