About
Long Point Cabin Camp
Long Point Cabin Camp is located on North Core Banks within beautiful Cape Lookout National Seashore just off the mainland of North Carolina. The historic camp has been a favorite of fisherman and beach goers for many years. The camp can only be reached by boat, adding both privacy and adventure to the trip. Visitors can take their personal boat or travel by ferry, which cruises across scenic Core Sound to North Core Banks, to Long Point Cabin Camp. Natural Features: Cape Lookout National Seashore is a low, narrow ribbon of sand running from Ocracoke Inlet on the northeast side to Beaufort Inlet on the southwest side. At 56 miles long, these barrier islands consist mainly of bare beaches with low dunes covered by scattered grasses, flat grasslands bordered by dense vegetation and large expanses of salt marsh along the sound. Recreation: The parks sandy beaches are a prime location for fishing, exploring, shelling, swimming, birding and simply relaxing. Spring and fall at Cape Lookout offer what many consider to be some of the best fishing on the Atlantic Coast. Kayaking is a popular activity at the park. With 112 miles of uninhabited shoreline ranging from docile sound to pounding surf, Cape Lookout National Seashore has become one of the premier paddling destinations on the Mid-Atlantic Coast. Facilities: Long Point Cabin Camp offers 10 rustic, wooden beachfront duplex cabins on the Atlantic Coast for individuals and families or small groups. Visitors can rent one half of the duplex (sleeps six) or the whole duplex (sleeps 12). Cabins 9-20 have a connecting door in the center. Each unit is approximately 500 sq ft., and Cabins 9 and 10 are accessible. Each unit contains six single bunk beds with mattresses in a combination sleeping/eating area with ceiling fans, a table and chairs. Kitchens are equipped with cabinets and an oven/stove. Private baths are located in each unit, along with a hot water heater and lighting fixtures. Cabins 9-20 have propane heaters. Cabins 3-8 have air conditioning. Bathroom facilities are also centrally located within the camp. Campers must provide their own linens, bedding, cookware, food and food storage, coolers, first-aid supplies and anything else needed during their stay. Ice and gas are available at the camp office. ACTIVITIES Boating: Kayaking Fishing Hiking Water Sports: Scuba Diving Swimming Site
Operator
National Park Service
Location
Long Point Cabin Camp
is located in
North Carolina
Directions
From Morehead City, North Carolina, take Highway 70 east approximately 30 miles. Go straight on Highway 12 for 2.1 miles, turn right on Old Cedar Road for 3.2 miles, turn left on Morris Marina Road and drive to the end of the road. Morris Marina Kabin Kamps and Ferry Service is located at 1000 Morris Marina Drive in Atlantic, NC.
3 Reviews of Long Point Cabin Camp
Blast on the Beach
Cabins are rustic, but fully accommodating with kitchen conveniences. Get there by ferry or boat! I sailed over while the group brought their 4 wheel drive vehicle on the ferry. Feels like a world away from populated beaches. Built a fire on the beach at night, sailed and fished the Core Sound by day. We called it the "down-east hilton" cabin and loved every minute!
Secluded Beach Camping
If you are looking for beaches that aren't covered with people, you may have a hard time finding something no matter what state you live in. Luckily, North Carolina has some amazing beaches on the Outer Banks, and Long Point Cabin area should definitely be on your list of spots to check out. Since this area is on a small barrier island, you have to take a ferry to reach the cabins. Because of this you, and the other temporary residents of these cabins, have the island all to yourselves.
Being located far from any truly habited land comes with some benefits and issues. If you are looking for empty beaches, lots of outdoor activities (fishing, hiking, shelling, kayaking, etc.), and clear skies to view the stars at night, this is the campground for you. The downfall to this seclusion, though, is that you have to bring all of your necessities and recreational gear with you on the ferry. With an off-road vehicle, this will be no big deal. But if you don't have that luxury, you will be carrying your stuff back and forth on the back of a cart driven by one of the NPS staff. You also don't have any access to convenient stores for forgotten stuff or drinkable water. So be prepared before you head out to the island.
Although the cabins are a bit older, they are still great for your stay here. They all have a porch with rocking chairs to be able to soak up all of the island sun and breeze you can on your trip. They also each have their own private bathrooms and kitchen, so you don't have to worry about sharing with your neighbors.
I actually decided to set up my tent for the first night since it was so beautiful outside, but that required a lot of clearing an area in the sand for my tent since the send is covered in broken shells. This was a bit of a chore, but was so worth it when I fell asleep under the stars that night. Also be prepared for changing weather. As nice as it was the first day, I had to take down my tent the next day due to the harsh winds and rainstorm. Once that cleared up, though, the weather was back to being as beautiful as before.
Pros
Solitude
Great fishing and other outdoor activities
Clear night skies for stargazing
Private cabins or camping
Personal bathrooms + kitchen
Cons
No convenient stores for forgotten items
Must bring all drinking water
Older cabins
Hard to explore without an off-road vehicle
Quick-changing weather
Add a Review
CAMPGROUND REVIEW CONTEST
The Carolinas
NC, SC
Review Campgrounds.
Win Prizes.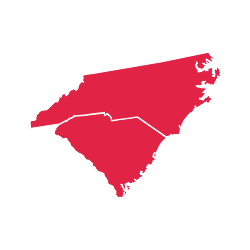 GRAND PRIZE $100 to Liquid I.V.
4 RUNNERS UP WIN $50 to The Clymb