About
Great Island Cabin Camp
Great Island Cabin Camp is located on South Core Banks within beautiful Cape Lookout National Seashore just off the mainland of North Carolina. The historic camp has been a favorite of fisherman and beach goers for many years. The camp can only be reached by boat, adding an element of both privacy and adventure. Visitors can travel by personal boats or reserve a spot on the ferry, which cruises across scenic Core Sound to South Core Banks to the Great Island Cabin Camp. Natural Features: Cape Lookout National Seashore is a low, narrow ribbon of sand running from Ocracoke Inlet, to Beaufort Inlet on the southwest side. At 56 miles long, these barrier islands consist mainly of bare beaches with low dunes covered by scattered grasses, flat grasslands bordered by dense vegetation and large expanses of salt marsh along the sound. Recreation: The parks sandy beaches are a prime location for fishing, exploring, beachcombing, swimming, birding or simply relaxing. Spring and fall at Cape Lookout offer what many consider to be some of the best fishing on the Atlantic Coast. Kayaking is a popular activity at the park. With 112 miles of uninhabited shoreline ranging from docile sound to pounding surf, Cape Lookout National Seashore has become one of the premier paddling destinations on the Mid-Atlantic Coast. Facilities: Great Island Cabin Camp offers 25 rustic, wooden beachfront cabins for individuals and families or small groups of up to 12 people. Cabins range in size from 288 to 960 sq ft., and Cabin 2 is accessible. Each cabin contains bunk beds and mattresses, a private bath with sink and shower stall, a hot water heater, a table and chairs. Small kitchens are equipped with cabinets and a propane oven/stove. A grill is just outside each cabin. Bathroom facilities are also centrally located within the camp. Campers must provide their own linens, bedding, cookware, food and food storage, coolers, first-aid supplies and anything else needed during their stay. Most campers also bring flashlights or gas lanterns. Ice and gas are available at the camp office. ACTIVITIES Boating: Kayaking Fishing Hiking Water Sports: Scuba Diving Swimming Site
Operator
National Park Service
Location
Great Island Cabin Camp
is located in
North Carolina
Directions
From Morehead City, NC, take Highway 70 east approximately 22 miles, and you will arrive in Davis. Cape Lookout Cabin Camps and Ferry Service is located at 125 Grady Davis Lane, and Davis Shore Ferry is located at 148 Willis Road.
3 Reviews of Great Island Cabin Camp
Great Island Cabins and Camp, Cape Lookout, NC
Great Island has become my family's favorite places, having The Atlantic Ocean on one side and the Core Sound on the other of this narrow barrier island is our paradise, It is boat in only and only 4 wheel drive accessible, no paved roads. You can camp on the beach or stay in one of the NPS cabins. Abundant wildlife, empty beaches, our kind of heaven in the summer months, hot fishing spot in the fall.
Dreamy hidden gem!
What a hidden gem! Cabins are clean but very rustic - bathroom, bunkbeds (with clean and comfy mattresses), gas stove, stink, platic table and chairs, and a porch - just straight up fishing cabins, nothing fancy. But they are situated directly behind the dunes from miles and miles of totally prestine beaches. The only on-island supplies are ice and gasoline, so you must pack in everything. Tap water is potable but tastes very desalinated, so bottled water is recommended. If you crave isolation and wide open spaces - dont miss this gorgeous place! Be sure to bleed your tire PSI all the way down to 18 and drive 10 miles down the dune road to the lighthouse. Totally dreamy and not to be missed!
Didn't stay at the cabins
But we did camp along the beach on the island.
I've stayed here on two separate occasions both with larger groups of people. There's plenty of real estate and no need to worry about being on top of one another. There are limited facilities (a few vault toilets and a covered pavilion). You can seek shelter indoors at the Light Keepers quarters during the high season (regular business hours) if needed. There are several boardwalks that meander around the island and numerous sandy paths connecting the sound side to the ocean side.
There is a large raccoon population on the island so store your food and water accordingly. We did experience a raccoon running off with a dry bag full go food that wasn't secured to a permanent structure. It can be buggy if there's not much wind, but generally there is a breeze blowing across the island.
If you don't have your own personal water craft to get to the island, you can take a private ferry to the island. There are several companies that offer reasonably priced tickets to and from the island.
Again, this isn't a review for the cabins here per se, but relevant in that there is more camping available.
Add a Review
CAMPGROUND REVIEW CONTEST
The Carolinas
NC, SC
Review Campgrounds.
Win Prizes.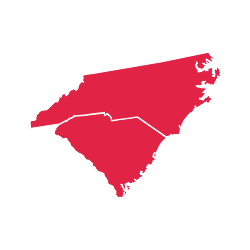 GRAND PRIZE $100 to Liquid I.V.
4 RUNNERS UP WIN $50 to The Clymb