Campground near Polvadera , New Mexico
The Dyrt App
The #1 Camping App
Camp with confidence with the highest-ranked camping app for both iOS and Android. Search more than 1 million listings, reviews, and tips for campsites across the U.S.
Enter your phone number to get the app.
The Dyrt App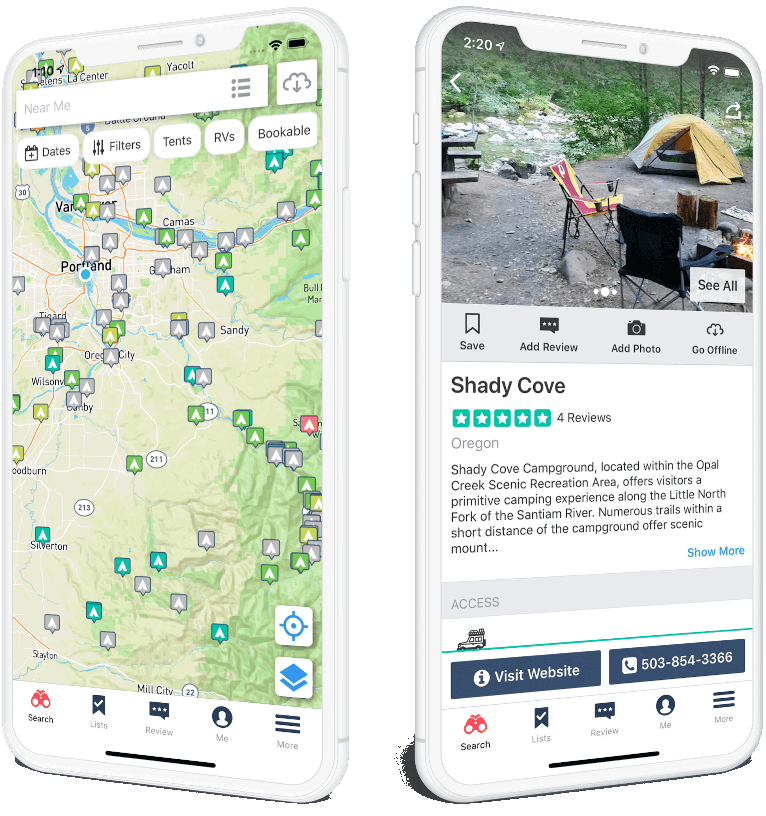 Most Recent Polvadera Camping Reviews
Simple
Nice spot in the cottonwoods room for about 10 with good space in between. Concrete tables with fire pits although there's restrictions right now. It is right off the road and a little steep to get into.
Best free campsite I have ever been to!
We just arrived at this free campground. Concrete picnic tables and fire rings provided. We are surrounded by what looks to me like oak trees, but I have yet to confirm that. It reminds me of my home state of Minnesota!
We are near the Rio Grande Bosque, and are looking forward to our ventures observing the migratory birds of the area.

Great place to stay for the night near Bosque del Apache
Finding this little park on the banks of the Rio Grande just outside of town in the dark would have been unlikely without the very specific directions given to us at Bosque Del Apache National Wildlife Refuge Visitor's Center. "From the blinking light go east for 0.7 miles and turn left on the dirt road between the canal and the river." Sure enough, there it is.
This small campground has about 5 sites, with picnic tables, but offers no other services—no water, fire rings or even toilets. But as the directions say, it's close to town and it's FREE. So, on a day where we spent most of the afternoon and watched the sunset while in the National Wildlife Refuge, this campsite served us well. We even planned to get up before sunrise to watch the birds take to the sky from their night-time roosting areas, so we weren't there long.
The wildlife refuge is a birder's paradise during the late fall and winter. Species of Sand Hill Cranes, Snow Geese, Canada Geese, and a multitude of ducks winter here feeding on grain grown in nearby fields and roosting overnight in the shallow wetlands. The numbers of birds are overwhelming, and awe-inspiring. But when we learned that the Sand Hill Cranes have been making this journey for nearly 10 million years, we were simply blown away.
There are plenty of opportunities for other recreation in the area, road cycling, mountain biking, hiking and motor-sports. As we pulled out of the campground, we noticed a beach buggy cruising by which looked as cool as it was retro – total '70s style. There are other free, "dry camps" in the area, BLM land, etc. as well as a few other RV parks offering shorter or longer stays.