Location
Willow Creek
is located in
Arapaho and Roosevelt National Forests and Pawnee National Grassland
in
Colorado
3 Reviews of Willow Creek
Willow Creek Campground - near Granby and Grand Lake, CO
We camped in Willow Creek Campground for one night this passed July 2018 on a road trip from California to Granby, CO. We camped in State Forest State Park the previous night, which was about an hour or so North of the town of Granby. We spent that morning roaming around highway 14 near SFSP looking for moose - and found two! After seeing the moose we decided to head down to the Granby area to try to find a campsite for the night - we were meeting up with family the following afternoon to check into a rental house for a wedding. As we were driving down highway 125 towards Granby, we spotted our third moose of the day! He was skittish and ran away upon seeing us approach him.
Willow Creek Campground was the first stop on our list of potential camp spots - it is a first come first served campground, and we lucked out, there were a few open sites. This is one of those areas that you need pay for both a park pass AND a campsite, but our Interagency Pass qualified for the park pass. The campsites are reasonable at $22 per night.
The campground is near a reservoir, alongside a small river. The sites are fairly primitive, with no hookups available - each site has a picnic table, fire pit, and some had a tent-pad area (ours did). Some of the sites were next to the reservoir or the river; most sites were grassy, good sized, and spread out, but there was very little in the way of trees for shade or privacy. This is an area of Colorado that has been hit by the pine beetle epidemic, so a lot of the pine trees had been cleared from the park, especially in the Willow Creek Campground itself. A lot of the trees across the river were dead and brown - it's sad that that is such a common site in Colorado these days. There were, however, some very healthy aspens in the area around the park and the reservoir. Because there is so little shade and trees available, I would suggest bringing an easy up, if you have one. This area can get hot in the summer, and thunderstorms happen frequently enough. Willow Creek Campground had drinking water available, and had well maintained vault toilets.
At the time of our road trip, the state of Colorado was in various stages of fire restrictions/bans - in the week that we were traveling around Colorado we stayed in parks with fire bans in full effect, and some with only fire restrictions, all within an hour of each other. Willow Creek had a stage 1 fire restriction, so we were able to burn charcoal and firewood in the designated firepit in the site.
WARNING: You ARE in bear country and there were no bear bins in the campground - be bear safe and bear smart, lock all of your food and toiletries inside your car at night. I was once told by a ranger in Yosemite NP that bears can recognize coolers when peering into car windows, so we always put a towel and gear over our coolers when keeping them in the car overnight.
The campground was nice and quiet, without much noise pollution from the nearby road. The campers were all considerate with their noise levels, so it was a very peaceful stay. The park is very pretty, with lots of small trails. We found little clusters of aspen trees, and saw deer and foxes on an evening walk. I got up early the next morning to see if I could photograph any wildlife, and found the foxes again!
When talking to our neighbors, they suggested that we visit Grand Lake over Granby Lake - they felt Grand Lake was prettier, and they talked up the little village area near the lake. After we broke down camp, we drove to Grand Lake and hiked some the North Inlet Trail - we probably went a mile passed Cascade Falls, then turned around to go back. The hike is fairly easy, moderate, in parts.
The little village of Grand Lake is charming and quaint, and is reminiscent of a boardwalk. There are a lot of gift shops and restaurants along a main road, and we spent a little time roaming in an out of stores. For the rubber ducky lovers out there, Grand Lake has an ENTIRE STORE dedicated to rubber duckies called the Quacker Gift Shop! I collect rubber duckies, so I was pretty excited - they even had a Grand Lake moose "rubber duck" - I had to get him, since we had seen three moose the previous day. He is one of my favorite trip souvenirs ever!
We decided on ice cream for lunch - SUCH A GOOD CHOICE. The ice cream from Grand Lake Chocolates was some of the best ice cream of my life!
After our morning hike and visit to the Grand Lake boardwalk, we headed over to Granby Ranch, a ski resort near the rental house we would be staying in. The ski lifts were operating for visitors and downhill cyclists, so we took the ski lift up to the top of the little mountain - it was a fun ride with gorgeous views! We roamed around on some of the paths for a while, until it started thundering overhead. We raced back to the ski lifts, but they had already been shut down. The resort personnel took us to a yurt that's used as a warming hut in the winter, and had us stay in there until some stuttle vans could come and take us down the mountain. By the time we got down to the lodge it was about time to check into our house, so we left.
CAMPSITE SPECS
Fees: $22/night + recreation pass fee
Plumbed Toilets: NO - vault
Drinking Water: Yes
Showers: NO
Picnic Table: Yes
Firepit: Yes
Cooking Grate: Yes
Shade: NO - limited
Cell Service: Limited
Animal Bins/Food Lockers: NO
Trash: Yes
Quiet area!
Willow Creek Campground is located on Lake Granby, six miles north of Granby, in north central Colorado. Great canoeing, kayaking, fishing and hiking.
The campground is situated on the southern shore of Willow Creek Reservoir. Afternoon thunderstorms should be expected during the summer months.
Due to the mountain pine beetle infestation and consequent removal of hazardous trees, there is no shade within the campground.
Nice campsites with some trees!
Campsites are large with trailer and tent space. Picnic tables and big fire rings. Aspens are growing well between dead pine trees. Downside is expense ($21) and quiet time ends at 6 AM
Add a Review
CAMPGROUND REVIEW CONTEST
Colorado
CO
Review Campgrounds.
Win Prizes.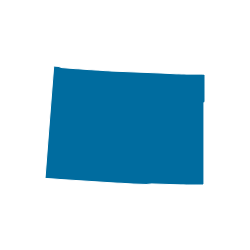 GRAND PRIZE $100 to Brunton Compass
4 RUNNERS UP WIN $50 to Sierra
GEAR DEALS FOR CAMPERS
Get 20% off world-class navigation.