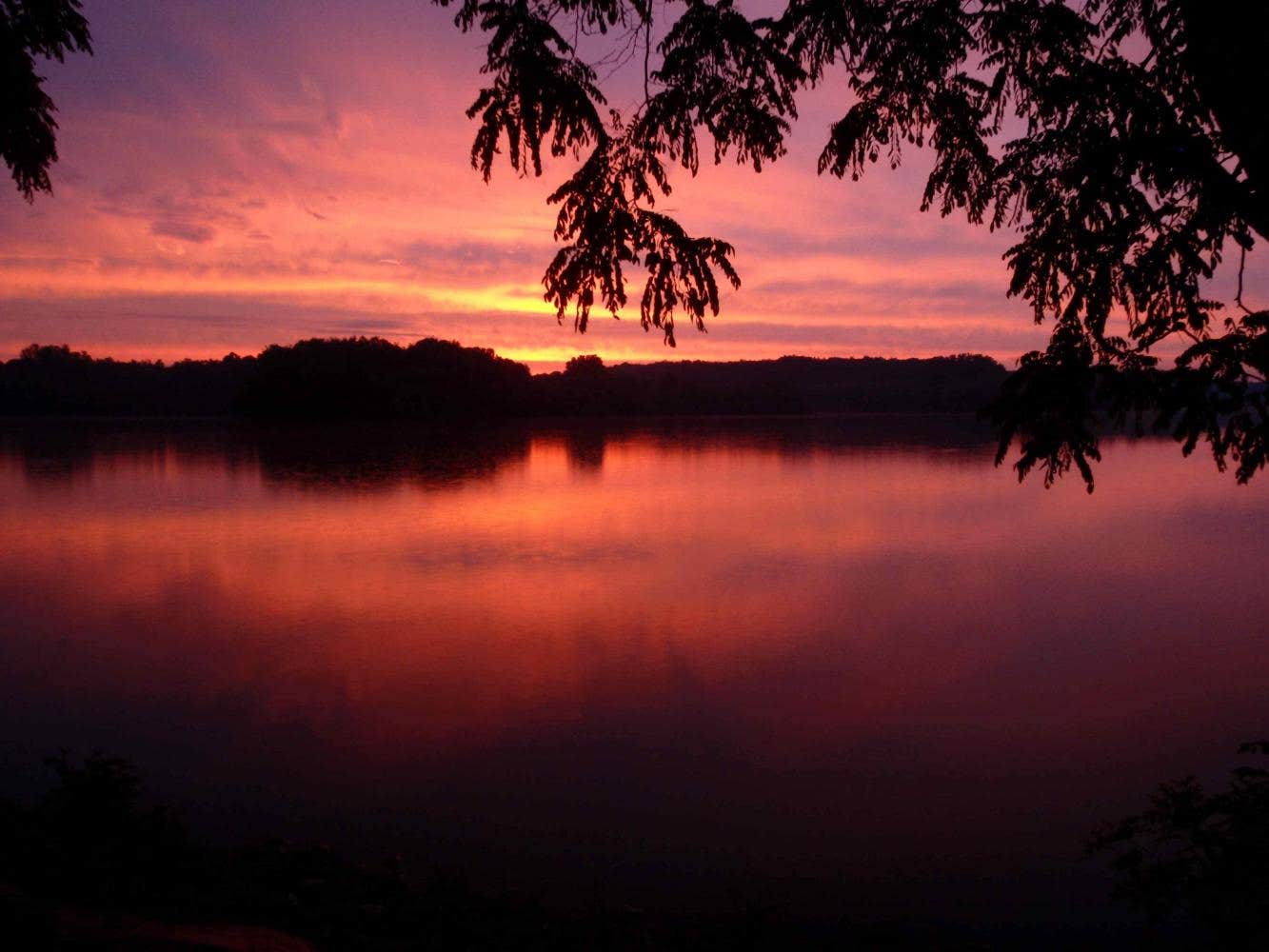 THE BEST Dispersed CAMPING NEAR
Claylick, Ohio
Top Claylick Dispersed Campgrounds
Recent Dispersed Reviews Near Claylick, Ohio
332 Reviews of 34 Claylick, Ohio Campgrounds
Very easy to find... the campsite was very beautiful, right on the river. We had planned to stay until Saturday, but had to leave just after 2 days.. no fault of the campground. First time I had been camping in almost 30 years....also we didn't have any cell service but I was not expecting it. It…

River Trail Crossing is privately owned, small campground (which we like) but nice and quiet. Sites include tents, small rigs and large pull through sites for big rigs. Sites located on the river are water and electric. Sites off the river have 50 amp and 30 amp. State route 95 runs to the…

A friend and I were just traveling through Ohio and needed a place to stay. This is an awesome choice for anyone who likes seclusion or needs a quick place to stay, only 15$ a night and three other campsites occupied, we had a great time. Very peaceful and clean, you can tell they take good care of…

Saltfork is located about 45 minutes from my house, and makes for the perfect overnight trip. 
There are tons of things to do, and lots of space in which to do them. My favorites includes hiking trails, and the lakeside dog park. 
I stay in the primitive camping, it allows for more…
D
This is a RV resort close to a lake with a lot of seasonal campers. It is busy on the weekend but was very quiet during the week. The sites are close, but not unreasonably close. Good mix of pull through and back in and is big rig friendly. Plenty to do for the kids. Pool looks nice, was not open…
D
Family oriented campground. Fairly large sites with full hookups. Good mix of seasonal and overnight. Friendly staff. Roads in the campground are very rough with large potholes. Decent WiFi. Easy on and off from the interstate.

We stayed in the #2 class B primative campground right next to the river. Porta potties, no water or electricity. It is just beside the river and a nice easier hike is nearby walking distance. It is a popular hiking area, for good reason. Sites are pretty close to one another but people were nice.…
Tent camped on a non-electric site in early May.  Great campground.  Clean, relatively quiet, and great bathrooms.  The camp sites are right off one of the main trails in the park, so very easy to get out for a hike.
R
We had a good time, but it was insanely crowded and the sites felt like they were on top of each other. Our site was a giant hill, so we had to sent up our tents right by our cars. Our fire ring also didn't have a cooking grate on it.
We did enjoy getting to rent a boat for a few hours and…
C
This campground offers awesome views for the sunsets/sunrises, trails on the property that leads to beautiful scenery in the heart of hocking hills. A pool to swim in if you want. They offer primitive camping as well for the more secluded camper. The staff are friendly and helpful. Mark, who lives…
C
Stayed there 2 nights the last week of February. A beautiful area, and suggest camping there any season. Winter camping had the only water source in the men's bathroom. Dump station open for dumping but needed to use the fresh water tank  to rinse using the outside shower hose.
There is so much to…

Such an amazing campground with amazing things to do. Just going and seeing and playing under the waterfall is fun. They have days of fun things to do here. Ans its beautiful and worth the money. Totally recommend coming here.

We camped here in mid March and were one of 3 campers in the park. It's located right across the street from Mt Gilead State park which was handy since right before arriving the KOA had a water leak. We were able to go across the street to the state park to fill our water tank.
The KOA has…

.3 miles to the site from where you can park. Follow the markers for the site. The campsite was a nice quiet site. There was a little bit of trash in the fire ring but seen that more times than not. The ground was a little slanted everywhere we looked although we set up our tent in the dark…