About
Upper Lyell Canyon Footbridge Backcountry Campsite
Operator
National Park Service
Location
Upper Lyell Canyon Footbridge Backcountry Campsite
is located in
California
1 Review of Upper Lyell Canyon Footbridge Backcountry Campsite
Starry skies, rushing creeks and quiet nights!
RANGER REVIEW: MOUNTAIN HOUSE BEEF STEW AT UPPER LYELL CANYON FOOTBRIDGE BACKCOUNTRY CAMPSITE
CAMPGROUND REVIEW: UPPER LYELL CANYON Backpackers Campground, Yosemite National Park, CA.
Backcountry camping in Yosemite National Park allows total immersion into pristine wilderness…usually without neighbors.
It does take extra planning and effort, but the dividends are unmatched.
Extra planning involves forethought into exactly what gear and food you really need or want to haul on your back for the prescribed distance to reach your backcountry campsite. Planning is also involved in research and acquisition of backcountry permits (if required)…restrictions (open fires, pack out waste)…if a water source is nearby (and reliable)..if point to point, how to get back to your vehicle, etc.
Extra effort may be required by traversing rugged, difficult terrain. It is recommended you hone your orienteering and map reading skills. A GPS is also a good tool to use in tandem with the compass and map.
We acquired our JMT permit through the Yosemite NPS lottery procedure 6 months in advance. https://www.nps.gov/yose/planyourvisit/campgrounds.htm
Leaving from Toulumne Meadows, the Upper Lyell Canyon is approximately 9 miles of backpacking. The first 8 miles are predominately flat, following a picturesque canyon valley alongside a meandering river, frequent mountain cascades and periodic wooded areas. The 9th mile is the kicker. For the first flat 8 miles our pace was swift and gait was long. Then it appeared the trail went completely vertical.
The final mile up to the Upper Lyell Canyon Footbridge campsites was difficult and slow going. For Florida flatlanders the abrupt ascent to higher elevation took the wind out of our sails. The "stairway" appeared and felt more like it was designed by and primarily for mountain goats or sure-footed beasts of burden.
After what seemed like a longer than need be 'climb-rest-climb-rest-catch your breath-hydrate-rest-climb some more' plodding…we reached the Upper Lyell Canyon Footbridge camping area by early afternoon exhausted and ready to relax. Elevation is right around 9,000 feet.
Campsites are on both sides of the wooden footbridge, well away from the creek, first come, first served. This is backcountry camping so there are no picnic tables, fire pits, water spigots, showers or latrines.
However, we enjoyed the frigid alpine creek for soothing feet and knees…and had the area to ourselves til early evening when a couple of ladies set up camp on the other side of the bridge.
Water for meals and hydration were filtered from the creek. Meal prep was done on a nearby boulder.
While we chose a tent, there were ample, nicely spaced trees should a camper prefer a hammock.
Forethought must go into location selection for your backcountry privy. Choosing a location at least 100 ft from a water source, and far enough away from tent areas or visibility from traveled trails. Know the park rules for this necessary function…some parks/forests require minimum of 12" cathole and pack out TP, some permit TP to be buried, some require it all packed out (ie. Whitney). Abide by the rules. Sadly, at nearly every backcountry campsite, save one, did I have to bury a previous discourteous campers waste and TP. Not cool.
Mule deer wandered inquisitively close as we relaxed. Pika whistled and darted from rock to rock. Ground squirrels scooted close in an effort to steal some tasty crumb if you turned your back. Song birds flitted from branch to branch and serenaded. The rhythmic gurgle of the mountain creek produced a mountain melody that relaxed the soul and brought peace to the mind.
Note: Roughly another mile up the trail is the Upper Lyell Canyon Headwaters camping area. A flat area with long canyon views and more open meadow.
Consider a few variables:
1. Depending on the previous winter's snowfall and recent rains, the creek may be a raging and dangerous river. Crossing some parts may not be advisable.
2. Forest Fires. As they say, it's summer in the Sierras…expect them and deal with it. If not a direct threat some are able to deal with the smoke and acrid smell.
3. Elevation. Every body deals differently with elevation. Some are unaffected until passing 12K feet, others experience headaches, sleeplessness and nausea at lower elevations. Some seem unaffected at all. Know your body and warning signs. Descending remedies most.
Backcountry camping opens up wonderful semi-remote wilderness opportunities, sights and experiences often not found at front country campgrounds…without the crowds.
PRODUCT REVIEW: MOUNTAIN HOUSE BEEF STEW
Mountain House freeze dried meals have been a long-time favorite, and while I have my favorites, I decided to branch out and add more variety to my often repetitive menu.
I won a contest on TheDyrt.com for $100 of Mountain House meals. Cha-Ching! Timely, as I had a month-long front and backcountry trip forthcoming.
Among my entree choices, I selected several Beef Stew pouches.
https://www.mountainhouse.com/m/product/0059114.html
I neglected to do a video review while enjoying my Mountain House Beef Stew dinner perched atop my bear canister at 9K feet in the backcountry of the John Muir Trail, so you missed the lip-smacking and soup-spoon-slurping noises commonly associated with my food reviews. Rats, right?! I know.
Suffice it to say, the Beef Stew was delicious. The package had a balanced blend of vegetables, plenty of beef chunks, with a delightfully seasoned broth. Following the directions…in less than ten minutes after bringing your water to a boil…you are enjoying a tasty and satisfying, savory meal.
It should be noted, in my attempts to save weight and shave package sizing, I removed the contents from the original packaging and used a commercial vacuum sealer and repackaged it into a lighter, smaller pouch. This choice then eliminated the convenience of preparing the meal in Mountain House's resealable pouch. It was necessary to pack everything out that was packed in…so, based on my chosen schedule, I had to cajole 11 days of food for one into each bear canister. No small feat. But then all meals had to be prepared in my pot (not as convenient or handy, but the stored empty packaging was small, dry and lightweight). I'm not completely convinced my choice was entirely advantageous.
The Beef Stew meal was sufficient a portion size to fill both my daughter and I. After a long and strenuous day of hiking, it was a delicious end to our day…and we both commented that we looked forward to the next Beef Stew in our meal rotations.
Five (5) Stars all the way around!
2019 Campground Review Contest
California & Hawaii
CA, HI
Review Campgrounds.
Win Prizes.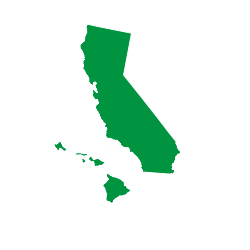 GRAND PRIZE $100 to Primus Stoves
4 RUNNERS UP WIN $50 to Midland Radio
GEAR DEALS FOR CAMPERS
Get 20% off Swedish-made camping stoves & more.