About
Gladys Lake Backcountry, Ansel Adams Wilderness
Operator
USDA Forest Service
Location
Gladys Lake Backcountry, Ansel Adams Wilderness
is located in
Inyo National Forest
in
California
1 Review of Gladys Lake Backcountry, Ansel Adams Wilderness
Breathtaking Beauty!
RANGER REVIEW: Mountain House Spaghetti with Meat Sauce at Gladys Lake Backcountry Campsites, Ansel Adams Wilderness, CA
CAMPGROUND REVIEW: Gladys Lake Backcountry Campsite, Ansel Adams Wilderness
Backcountry camping often offers great hiking, epic scenery, serene solitude and otherwise missed sights. Depending on location, backcountry campsite locations can offer their own challenges, whether through the permitting process, preparation of gear and meals, logistics, or difficult terrain…but the trade offs can pay out big dividends.
Leaving behind the din of packed campgrounds…getting unplugged from electronic encumbrances…relaxing beside an untouched alpine lake where the only sound you hear is the whir of dragonfly wings as they dart about.
Only a set number of backcountry permits are issued daily, so crowds and impact remain minimal to nonexistent.
Permits are necessary for all backcountry overnight stays in the Inyo National Forest. https://www.fs.usda.gov/main/inyo/passes-permits
Whenever backcountry hiking/camping in California, do yourself a service and go online https://www.fs.usda.gov/detail/inyo/passes-permits/?cid=stelprdb5139009 and take the California Campfire Permit test to acquire your certificate and possess it when in the backcountry.
Several ways to get to Gladys Lake exist…
1. John Muir Trail (JMT) thru-hike permits NOBO or SOBO
2. John Muir Trail section hike permits
3. Wilderness Permits Day hike permits
You could enter from Reds Meadows and follow the JMT north to Gladys Lake…or better from Agnew Meadows and follow the Shadow Creek Trail (https://www.fs.usda.gov/recarea/inyo/recreation/hiking/recarea/?recid=21272&actid=51 ) up and around Shadow Lake and then south on the JMT past Rosalie Lake to Gladys Lake. Each access trail has a daily quota…such as Shadow Creek, which has a daily quota of 30…18 secured through reservation and 12 walk-ups. So if you are choosing to walk-up, have some flexibility of starting days.
We had a JMT SOBO permit acquired six months in advance through the NPS permit lottery. But next visit, I will likely enter through Agnew Meadows via day permit.
Most hikers will stop and camp at Rosalie Lake, which is a wonderful option and a much larger lake. Some would suggest a more picturesque lake than Gladys Lake…but that is all in the eye of the beholder.
August of 2018 saw little precipitation and the winter snowfall was below expectations, so lake water levels were lower and surrounding shoreline not marshy or soggy. Which made for dry and mosquito free conditions.
The effects of local forest fires did cover surrounding mountain views during certain times of the day, and brought with it a bit of lung burning and eye stinging. Early morning and late evening hours brought clearer skies.
Be forewarned that seemingly every backcountry campsite brings with it a steep uphill slog, but worth it. Gladys Lake is at 9600 ft elevation.
I believe there was one other camper at Gladys Lake the night we stayed…but we neither heard nor saw them. It was a perfectly peaceful evening!
Amenities? Well, no showers…no toilets…no water spigots…no electricity…no picnic tables…one lonely stone fire ring but open fires are not permitted. No cell service or WiFi…no general store or local grocery store. However, Gladys Lake water was refreshing both to wade and drink (filtered). You are surrounded by fragrant conifers that buffer sound. A perfectly peaceful location to relax and dream.
PRODUCT REVIEW: Mountain House Spaghetti With Meat Sauce
https://www.mountainhouse.com/
As a frequent user of Mountain House freezes dried dinners, and being a creature of habit, I often settle into a couple favorite meals and don't deviate to new offerings. Mundane and boring?…perhaps.
But…after winning $100 worth of Mountain House meals through an early season TheDyrt.com contest… and with my daughter as my hiking buddy, I selected several different meals to avoid mutiny.
One of these meal pouches was Mountain House's Spaghetti with Meat Sauce.
I admit, I was a little suspect as to how freeze-dried spaghetti with meat sauce would taste, but we were both very pleased with the sauce flavors, seasoning and the amount of meat in the sauce. The only thing I would add is a couple slices of toasted garlic bread.
If the next rotation of Mountain House Spaghetti with Meat Sauce was easily located in our bear canisters, we would've likely had a second helping…but sadly, it was not.
In pairing down weight before our backcountry hike, I removed the contents from Mountain House's original packaging and utilized a commercial vacuum sealer to make smaller, lighter meal packs as 11 days of food needed to fit in a bear canister. It worked, but the distinct drawback was not being able to prepare the meal in the resealable pouch. A pot was necessary to allow the freeze-dried contents to soak in the boiling water. So clean up was more extensive than it would've been by using the Mountain House resealable pouch. It was a trade off and we made it work.
If you are new to Mountain House freeze dried meals, directions are printed plain and simple on the pouch.
•Measure out the prescribed amount of water
•boil water
•open meal pouch and remove moisture packet
•pour boiling water in pouch and stir contents thoroughly
•seal pouch for prescribed time
•open pouch and stir contents
•serve and enjoy
It doesn't get any easier.
2019 Campground Review Contest
California & Hawaii
CA, HI
Review Campgrounds.
Win Prizes.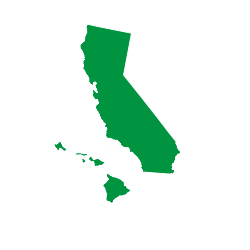 GRAND PRIZE $100 to Primus Stoves
4 RUNNERS UP WIN $50 to Midland Radio
GEAR DEALS FOR CAMPERS
Get 20% off Swedish-made camping stoves & more.