About
El Prado Campground
El Prado Group Campground is a great mountain getaway just one hour east of San Diego, California in the Laguna Mountain Recreation Area. Campers can enjoy cooler temperatures, unique natural areas and an extensive trail system at this mountain facility from summer through early fall. Natural Features: The campground sits at an elevation of 5,600 ft. in the Laguna Mountains. It is forested with pines and oaks that provide plenty of shade. The area is home to many species of birds, as well as the endangered Laguna Skipper butterfly. Recreation: The Laguna Mountain Recreation Area is known for great horseback riding, mountain biking and hiking trails. Visitors can get their boots dusty on the Laguna Meadow Trail system or access a segment of the 2,650-mile Pacific Crest Trail, which runs from Mexico, through California and north to Canada. El Prado Cabin was built in 1911 and was the first Rangers cabin in the Cleveland National Forest. The cabin is still standing today and is located at El Prado Campground. Families can learn about the areas flora and fauna by attending educational programs at nearby Laguna Campground. A visitor center is a few miles down the road. Families can learn about the areas flora and fauna by attending educational programs at nearby Laguna Campground. A visitor center is a few miles down the road. Facilities: The campground is made up of five well-spaced individual group sites in a peaceful setting adjacent to Laguna Campground. One of the group sites, Yerba Santa, is accessible and includes four tent sites. Each site can accommodate a varying number of guests ranging between 30 to 50 people, and allows a 40-ft. maximum RV length. The facility provides drinking water, flush and vault toilets and a large parking area. Part of the campground is fenced off to protect the habitat of the endangered Laguna Skipper butterfly. Visitors are asked to respect the fence boundary and comply with the maximum site occupancy. ACTIVITIES Biking Hiking
Operator
USDA Forest Service
Location
El Prado Campground
is located in
California
Directions
The campground is located 50 miles east of San Diego, California. Take I-8 to the Sunrise Highway (State Route S1) exit. Go approximately 15 miles north to Laguna/El Prado Campground, just beyond the 26 mile marker. Stop at the entrance station for information and site location.
2 Reviews of El Prado Campground
Peaceful, serene.
Modern bathrooms. Lots of places to hike. One night, a herd of cattle came through the campsite. Of course they woke us all up, but it was cool!
El Prado / Laguna Campground
Let me start by saying - I have never been more in love with a campground than this one - okay maybe that's an exaggeration as I camp A LOT and all over the west coast BUT…this one is a short drive from my house and has everything I look for.
The camp sites are huge and you can have 8 people per site with 2 cars. There are 5 loops 2 of which are reservation based and the other 3 are first come first served. We shows up Friday morning early (paranoid about not getting a spot) and we had our pick of the loops but later that day the camp had filled up and was bustling with happy campers.
We stayed in the Sunny Loop which - is sunny for sure, but after walking around - I'm not sure it was more sunny than the Shady Loop (one of the loops that is reservation based).
Dog friendly is an understatement. If you've never been to this campground - it is attached to a GIANT meadow…meadow on meadow on meadow. Don't worry about getting lost (I had wifi the entire time). Although if you don't its good to remember that it makes a giant loop as well so just keep going in a circle, or go back the way you came :).
Mountain bikers everywhere, not so much that they were annoying just meaning that it's such a large space that there are people out enjoying the whole space. Everyone was respectful of sharing the pathways and we were able to let the dogs off leash to sniff the track all the way to the lakes (swamp? - don't think swimming, think - wow thats pretty! I'll stay out of the mud and on this rock).
I don't personally ride a mountain bike, but I did recently get a gravel bike and took that out for its maiden voyage. It was AWESOME! I did have to walk up or around a couple bigger rocks but for the most part it is what is called "flowy singly trek (track?)" or so I was told. I highly recommend it if you ride bikes at all. Speaking of biking - if you're into mountain biking and are fairly good at it Noble Canyon can be reached by forking right in the meadow and following the signs. Although, it is recommended to do what they call "shuttling" which means you leave a car at the parking lot of where you will end since it is a large downhill…don't worry everyone is doing this so you will only look like a bit of a newb if you do not do that. The parking lot is about 25 minutes from the campground so thats annoying but I heard well worth the trip through the canyon.
I went on about 5 hikes through the meadow in addition to looping it on my gravel bike and each time it was just as magical as the last time. Even had the joy of a waxing gibbons moon, or a 98.9% of a full moon, which was AWESOME because I insisted everyone take a night hike through the meadow.
All in all I definitely suggest checking out this campground. Fire pit, bathrooms, showers, table at each site and dog friendly trails.
2019 Campground Review Contest
California & Hawaii
CA, HI
Review Campgrounds.
Win Prizes.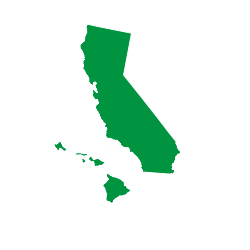 GRAND PRIZE $100 to IceMule Coolers
4 RUNNERS UP WIN $50 to Grub Stick
GEAR DEALS FOR CAMPERS
Get 20% off flexible backpack coolers.