Campgrounds near Sitka, Alaska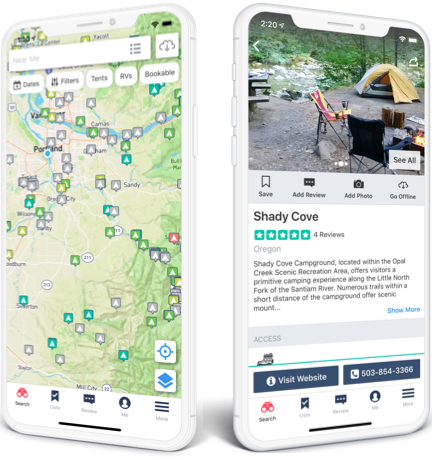 The #1 Camping App
Search 500,000 listings, reviews & tips from anywhere in the US. Our free app is the top-rated camping app on Apple and Android.
Most Recent Sitka Camping Reviews
Love this place! True Alaskan experience
I've stayed at this cabin twice and absolutely love going here. It is perfect place to camp with the family or make it a boys trip. Easiest way to get to the cabin is from Sitka, takes little under 2 hours by boat. Near the cabin, there is great crabbing across the bay and decent shrimping within a 10 minute boat ride. There is one mooring buoy to tie up to so bring a raft to get to shore. Outside the cabin, there is a couple benches around the fire pit and a rope swing. There is some pre-cut wood alongside the cabin, otherwise you can always scavenge for more wood. I would bring an ax. There is also a tire swing next to the fire pit. Inside the cabin, it is small but easily slept all of us (5 guys). Bring all your own camping gear. There is also a little wood stove inside the cabin to help warm it up at night. Only warning, be on the lookout for bears, there was multiple signs of them so don't leave anything outside
Wonderful getaway!
This is a very secluded cabin, accessible by boat or float plane and only a few miles from Sitka, AK. Located on the inside waters so it typically is very calm. There is really great crabbing and fishing near by. The cabin itself is spacious, but bring all your own gear including diesel fuel for the for the heater. Great cabin to stay in for the true Alaskan experience