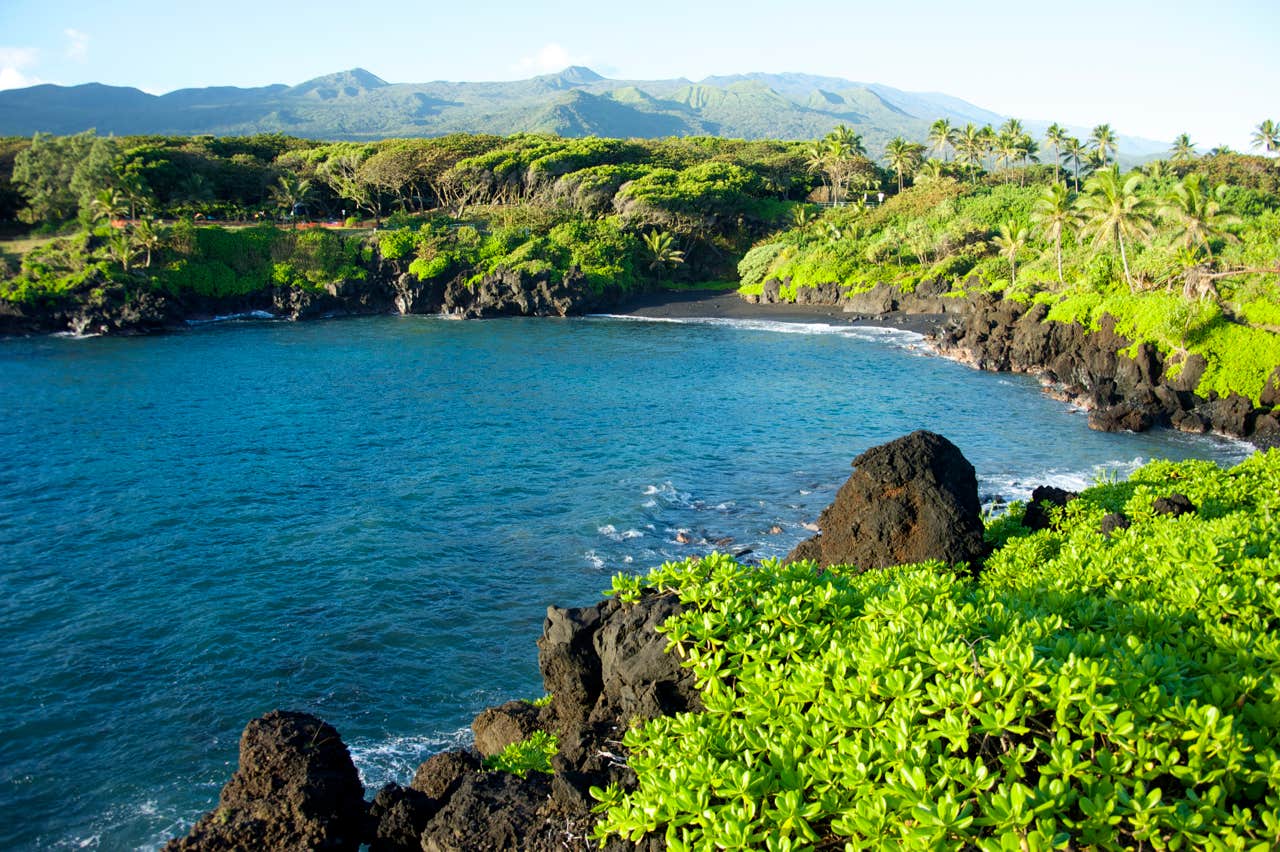 THE BEST Yurts CAMPING NEAR
Waiehu Village, Hawaii
Top Waiehu Village Yurts Campgrounds
Recent Yurts Reviews Near Waiehu Village, Hawaii
13 Reviews of 1 Waiehu Village, Hawaii Campgrounds
Tried setting up a tent in a windstorm, gave up and slept in the van instead. Check in after hours was easy enough, didn't noticed as the parking lot filled up overnight.
Don't turn your back on the chickens. They'll get into your vehicle if given the chance.
If camping on Maui, definitely…
E
The Tentalow was clean and in nice condition. Little light pollution, great for star gazing.

What a darling little spot. Would return in a heartbeat, and honestly probably will before the month is up. Had two glorious nights there and now I don't want to camp anywhere else in Maui because I was so spoiled.
Pros
To echo other folks, absolutely LOVED the outdoor showers - and…

It was breath taking. Grounds were so nice, the place was so clean. The outdoor shower was perfect. Easy check-in. It was my first time cot camping. It was the perfect place to cot camp at a tent site.

Stayed here during the week and this is absolute best place to camp. Has cell reception, bathrooms, showers, ocean access, and overall great campground. I did a camp site which is in dirt which kinda sucks but that's is only complaint but won't rate it down for this. Food and drink access is close…
I read seriously conflicting reviews about this place before coming here, so I was super on the fence. We ended up camping in our campervan for our first night here, and it was just what we needed. The campervan site is just a dirt lot, but it's pretty big and right next to the showers and toilets.…
Okay, this place is incredible and the best "camping" I have ever done. My husband and I went to Maui for our honeymoon and decided to stay here for a few nights to save some money and we also really wanted to camp. The cost is way cheaper than a hotel, and you get the outdoor/nature vibes. It…
There is a variety of sites available. Showers and toilets available. There is a group section.

Maui is such a beautiful place to visit, but when you are close to nature it is even better! This place was absolutely incredible. I rather stay here than stay in a fancy hotel. They are like cute little bungaloo houses next to the beach- highly recommend! Its like your own paradise! My husband and…


If you are the type of person who likes to shower and have clean bathrooms nearby this is your only camping option on the eastern side of maui. (Other nearby camping options have porta potties and you can always drive a few blocks to a beach park with bathrooms and showers.) Unfortunately camp…

This campsite would be amazing for wedding parties! For tent and car campers, it's nothing super special. ALTHOUGH! The outdoor shower is an AMAZING experience. To look up at the stars and trees and smell the fresh air while showering outside in an enclosed area was incredible. The beach is…

This is right by some of the best beaches in the world. It is right on a main road on the island, so there can be road noise pretty close by. The waves usually take care of it, but not always.
Pretty spot, but is expensive. They charge $20 per person.
Has good amenities though including cold…