Located in the northeast Caribbean Sea, Puerto Rico is home to a gorgeous mountain range and two large coastal areas to the north and south. This geographic diversity means camping in Puerto Rico can vary from coastal beach camping to tropical terrains.
Camping in Puerto Rico can be a very different experience than camping in the continental U.S., as Puerto Rico is home to the U.S.'s only tropical rainforest. The El Yunque National Forest allows camping year-round. Campers can immerse themselves in the deep vegetation and challenging topography of the rainforest so long as they acquire a permit at least 10 days prior.
In addition to 28,000 acres of lush emerald rainforest and 3000-foot peaks, The El Yunque National Forest is home to over 240 plant species and 50 bird species. Full of natural waterfalls and clear spring waters, visitors are encouraged to spend at least one full day exploring the forest, and can even take a guided tour.
As if the rainforest isn't a rare enough site, the island is also home to three of the world's five bioluminescent bays: Mosquito Bay, located on the island of Vieques; Laguna Grande on the island of Fajardo; and La Parguera, also in Fajardo. Go camping in Puerto Rico near the most popular of these bioluminescent bays: Mosquito Bay, which was declared the brightest bio bay recorded in 2008.
Organisms called Dinoflagellates (also known as dinos) are responsible for this spectacular phenomenon. Whenever they are moved or shaken, they produce a burst of blue light. A bioluminescent bay is easiest to see during a new moon phase, so plan your trip accordingly.
Teeming with unique sights and geographic wonders, camping in Puerto Rico is the perfect way to experience a tropical paradise without a passport. With a massive rainforest, gorgeous mountain ranges, and plenty of shoreline, Puerto Rico has your tropical camping adventure covered.
Campgrounds in Puerto Rico
The Dyrt App
The #1 Camping App
Camp with confidence with the highest-ranked camping app for both iOS and Android. Search more than 500,000 listings, reviews, and tips for campsites across the U.S.
Enter your phone number to get the app.
The Dyrt App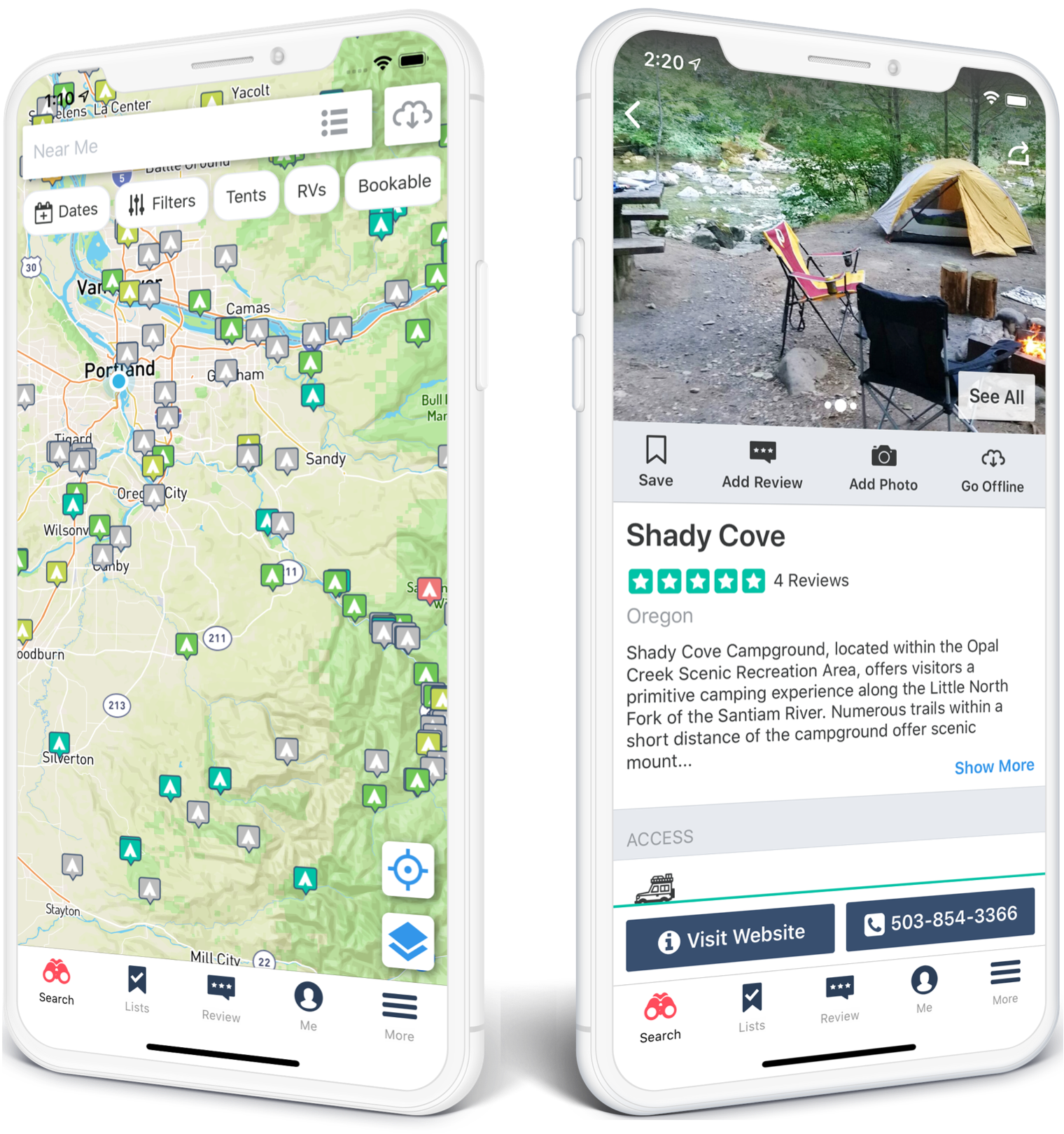 Recent Reviews in Puerto Rico
Hacienda Monte Rey Campground
Great spot for camping near El Yunque Forest and Las Paylas rockslides. All the camping areas are close by the river Sabana, clean and plenty of shade. The host of the private property provides de picnic table, trash bin, tarp for the picnic table, toilet, toilet paper and firewood.
Off the beaten path!
I wish I could have visited before Hurricane Maria!! This place is absolutely beautiful! Some trails were blocked off due to damage from Maria but what we did get to experience was well worth our time! I was lucky and had a local friend that took us to some places that most tourists don't know about. Although we weren't allowed to camp we still had an amazing time. From the water falls and beautiful foliage to the Coqui sing for us all day. We saw a lot of guided groups on the trail so I was glad I know a local. The trails are clean and well maintained even in spite of the recent hurricane. I can't wait to go back!!