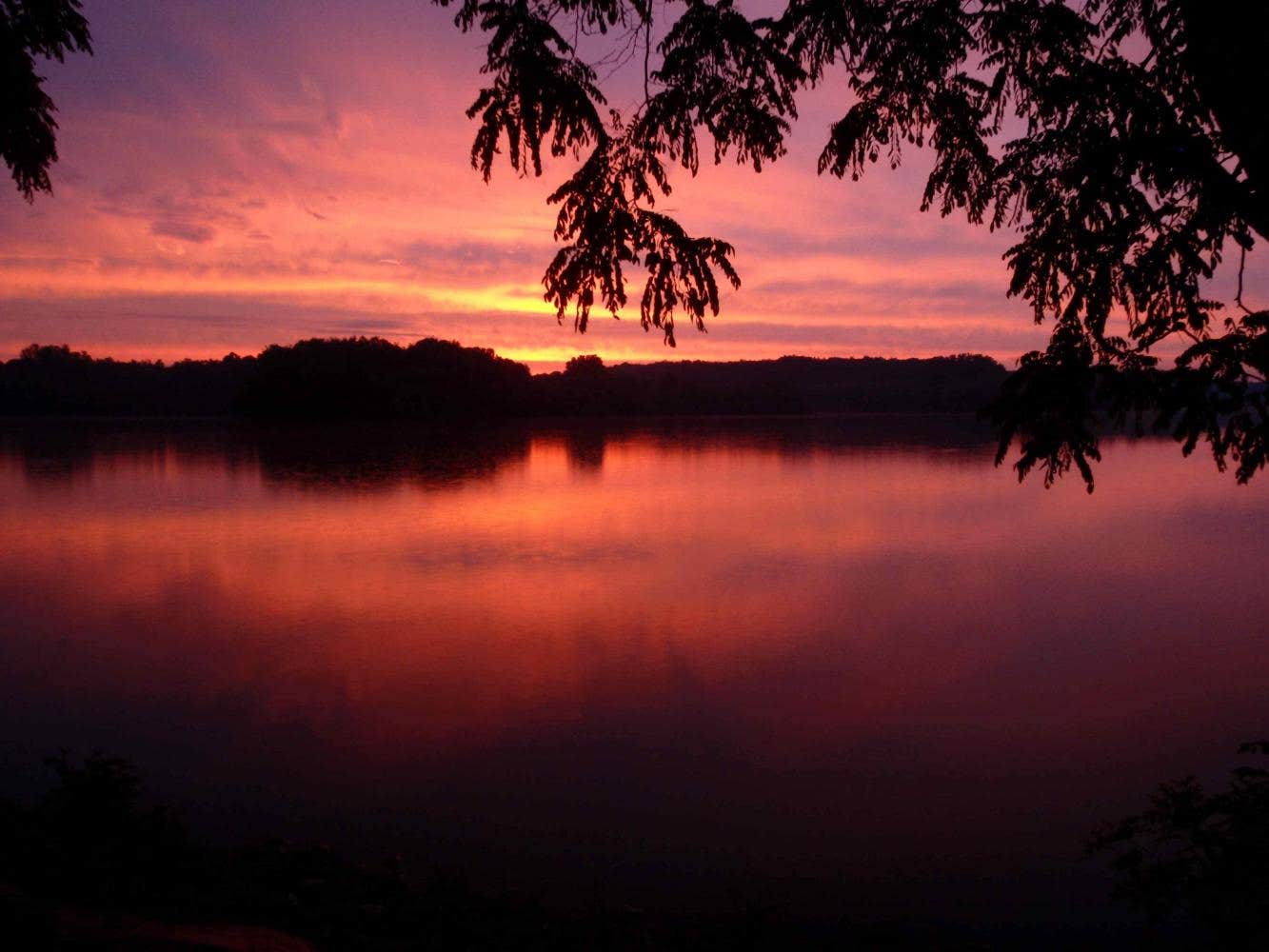 THE BEST Dispersed CAMPING NEAR
Meadow Grove, Ohio
Top Meadow Grove Dispersed Campgrounds
Recent Dispersed Reviews Near Meadow Grove, Ohio
275 Reviews of 23 Meadow Grove, Ohio Campgrounds
Went with a buddy for a one night stay. Beautiful spot for tent camping right next to the Little Miami River. Picnic tables and fire pit are also nice amenities. I just wish there were a trash can. Still had a great time, though.
We arrived three hours after check in started and headed straight to the camp office to check in. Our tent site was ready right away and the kind lady at the desk helped us get DRY firewood and helped us locate our spot. Our campground was clean and mostly quiet. About a 2 min walk and you can walk…
Creek adjacent, hiking trail nearby, small lake... the only down side was the sound of the water treatment thingy across the creek. (Stayed at the non-electric sites down below the lake. Nice and spacious.)

D
This is a RV resort close to a lake with a lot of seasonal campers. It is busy on the weekend but was very quiet during the week. The sites are close, but not unreasonably close. Good mix of pull through and back in and is big rig friendly. Plenty to do for the kids. Pool looks nice, was not open…
Tent camped on a non-electric site in early May.  Great campground.  Clean, relatively quiet, and great bathrooms.  The camp sites are right off one of the main trails in the park, so very easy to get out for a hike.

The grounds were clean and fairly well maintained. There are shower facilities, potable water and vault toilets. Not certain about laundry facilities. Pine Lake is nice, but the beach is a bit small. Overall, this has been a lovely place to relax and decompress! Would certainly return again…
C
This campground offers awesome views for the sunsets/sunrises, trails on the property that leads to beautiful scenery in the heart of hocking hills. A pool to swim in if you want. They offer primitive camping as well for the more secluded camper. The staff are friendly and helpful. Mark, who lives…
C
A well manicured campground just outside Dayton, easy to get to, back in pavement site with 30A electric, picnic table and fire pit. Plenty of potable water spigots around, just not at the site. Dump station near the entrance of the campground. Walking trails along the lake well cared for. Plenty…
Very easy to reserve on phone. Price very reasonable. Has only outhouses, but clean and stocked.

We took our first trip in our new 39' travel trailer to Deer Creek.   The layout of the campground is nice and I had no trouble navigating to our site or fitting the rig in.   Our site was electric only but there are water taps throughout the campground for filling our fresh tank.  We were even…
C
Stayed there 2 nights the last week of February. A beautiful area, and suggest camping there any season. Winter camping had the only water source in the men's bathroom. Dump station open for dumping but needed to use the fresh water tank  to rinse using the outside shower hose.
There is so much to…

This is a park I have hiked at several times but this is the first time camping here. It a very limited campground. Only 17 electric sites and 43 primitive sites. The restrooms are pit toilets and there is no shower house. What they lack in amenities they make up for in scenery. They offer 10…

Such an amazing campground with amazing things to do. Just going and seeing and playing under the waterfall is fun. They have days of fun things to do here. Ans its beautiful and worth the money. Totally recommend coming here.

This was our first camping trip here and it won't be out last. We loved this little hidden gem of a park. We were on site 5 and it was level side to side but sloped front to back. The parking pad was nice and it looked like many had been freshly paved.
Some sites are just in the grass and could…