Campgrounds near French Gulch , California
The Dyrt App
The #1 Camping App
Camp with confidence with the highest-ranked camping app for both iOS and Android. Search more than 1 million listings, reviews, and tips for campsites across the U.S.
Enter your phone number to get the app.
The Dyrt App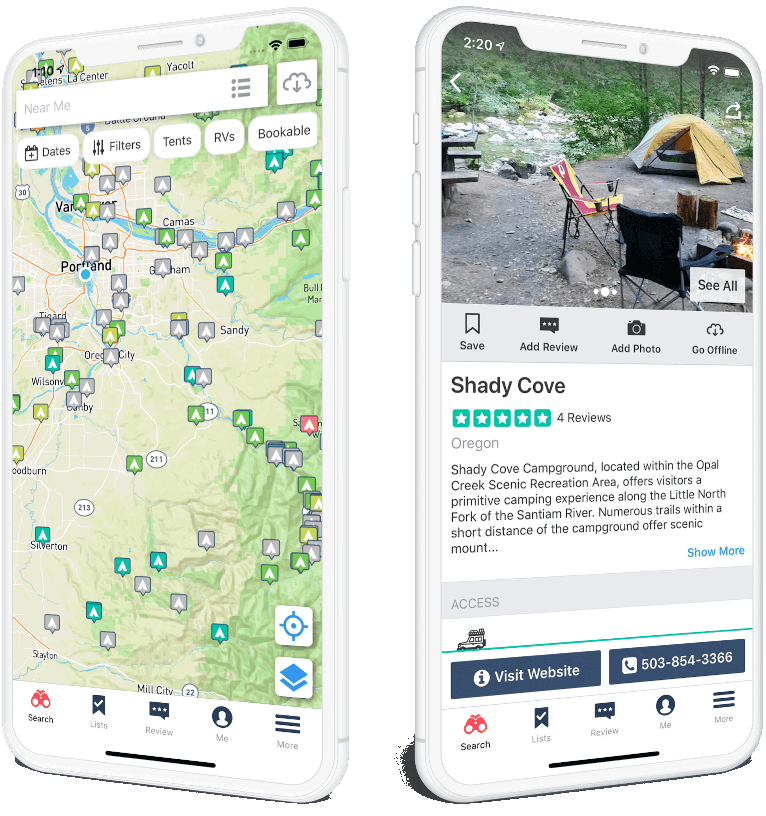 Most Recent French Gulch Camping Reviews
Simple NFS campground
We stayed 2 nights in late October and were the only campers beside the host. There are 2 pull thru sites (10 & 12), we stayed in 10 in our 40' coach with tow. Flush toilets in 2 different buildings, no soap or hot water at the sinks, however. All sites have a nice picnic table and fire pit. Lots of water spigots throughout the campground but they don't have threads to allow a hose to hookup. There are also a few decent size garbage bins that are bear proof. Maybe it's the time of the year or lack of campers but the host wasn't ever seen. Lots of sites had litter here & there and the fire pits contained the previous camper's trash. Garbage bins were nearly full. The trees over the main road need trimming, lots of branches scratching the motorhome roof unnecessarily. Lake Shasta was really low so we didn't attempt to scramble down to the water. $25/night without discounts for a basic site. Yurts are more. 50% discount for golden or access National pass.
No quads!
Let me start by saying that the area is beautiful. This place is very big also. We planned a trip for our daughters 6th birthday. Got 3 full hook up spots for us, friends and family. These spots aver VERY hard to back in to. The trees are leaning toward the center of the sights literally giving us a foot of room on each side to back in a 24 foot trailer. Boat ramp is very sketchy for a larger patio style boat, will not be doing that again. We brought our daughters quad with us ( little 110cc kids quad) as we were told rides to the store and boat ramp were ok. After about 5 mins of her being on it we were told no more quad riding that day because another group on the other side of the campground had been on them late the night before. Total crap. That was the main thing she was looking forward to that weekend. We will be looking for a place with more space between sites next time and is ATV friendly.
Nice spots right off the lake
Drive in and group camp spots with some sites right off the lake (though some spots had rocky beaches). Pretty views of the lake! Bathrooms, trash, and yurts available.