One of the trickiest parts of camping is not being able to see your spot before you go. The Dyrt exists to solve that problem, and we have some friends who want to help.
This summer, Eddie Bauer and 40 other outdoor brands are doubling down on useful campground reviews to help people go camping.
How? By giving away over $100,000 in prizes in The Dyrt's Campground Review Contests.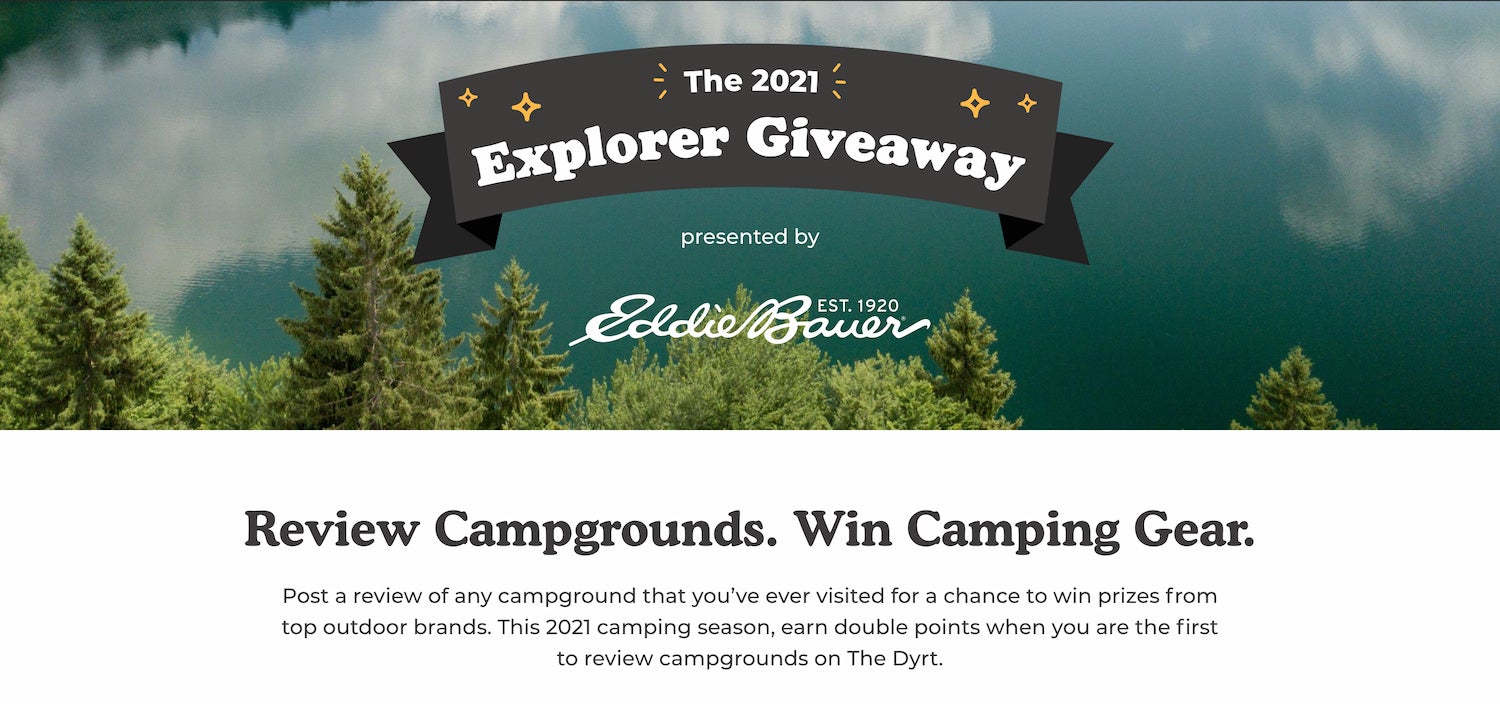 The Dyrt's Campground Review Contests are beloved by campers across the US as a way to turn fun experiences into fun prizes — and help other campers at the same time.
Well, there's a little more to love this summer.
Eddie Bauer, The Dyrt's National Sponsor, is providing over $50,000 in Grand Prizes, and 40 additional brands are providing over $50,000 in prizes for campers to win in the 2021 Campground Review Contests.
That is $100,000+ in prizes. Find a place you've camped before on The Dyrt, upload photos and useful reviews, earn points, and you could win prizes all summer long.
About the Partnership

If you go to any Eddie Bauer store this summer, you will see The Dyrt.
"We believe in the power of outdoor experiences, but for many, the process of finding, booking and accessing campsites can be unwelcoming and overwhelming at times. The Dyrt makes accessing the outdoors that much easier and we're excited to be partnering with them," said Damien Huang, President, Eddie Bauer.
This support comes at a great time, with The Dyrt PRO memberships surging.
"Campers are currently signing up for The Dyrt PRO at a rate 20x faster than this time last year as more people go camping," said Sarah Smith, Founder of  The Dyrt. "We predict this partnership between Eddie Bauer & The Dyrt will help get millions more outside this year as camping interest continues to surge."
2021 Campground Review Contests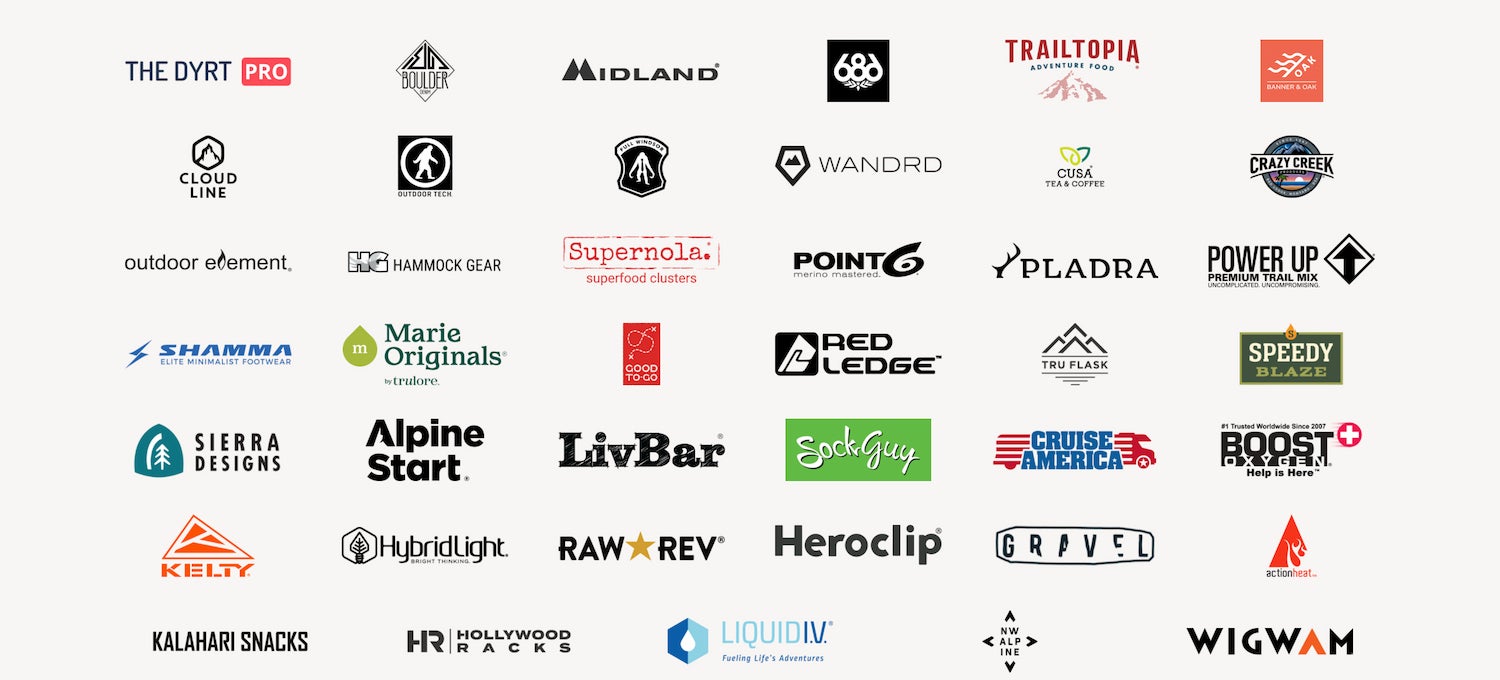 40 additional brands are providing over $50,000 in prizes for the Campground Review Contests. They're helping us go camping. We recommend The Dyrt community support these businesses.
686, ActionHeat, Alpine Start Foods, Banner & Oak, Boost Oxygen, Boulder Denim, CloudLine, Crazy Creek, Cruise America, Cusa Tea & Coffee, Full Windsor, Good To-Go, Gravel Travel, GrowlerWerks, Hammock Gear, Heroclip, Hollywood Racks, Hybrid Light, Kalahari Snacks, Kelty, LivBar, Marie Originals, Midland, Outdoor Element, Outdoor Tech, Pladra, Point6, Power Up Trail Mix, Raw Rev, RedLedge, Shamma Sandals, Sierra Designs, SockGuy, Speedy Blaze, Supernola, TrailTopia, Tru Flask, Wandrd, Wigwam.
How to Win Eddie Bauer & Camping Gear Prizes
Go find a campground you've visited on The Dyrt, post useful review for other campers on, and you can potentially win thousands of dollars worth of gear. So what are you waiting for? Get out there, and get reviewing!